Thankful for food-friendly wines this holiday season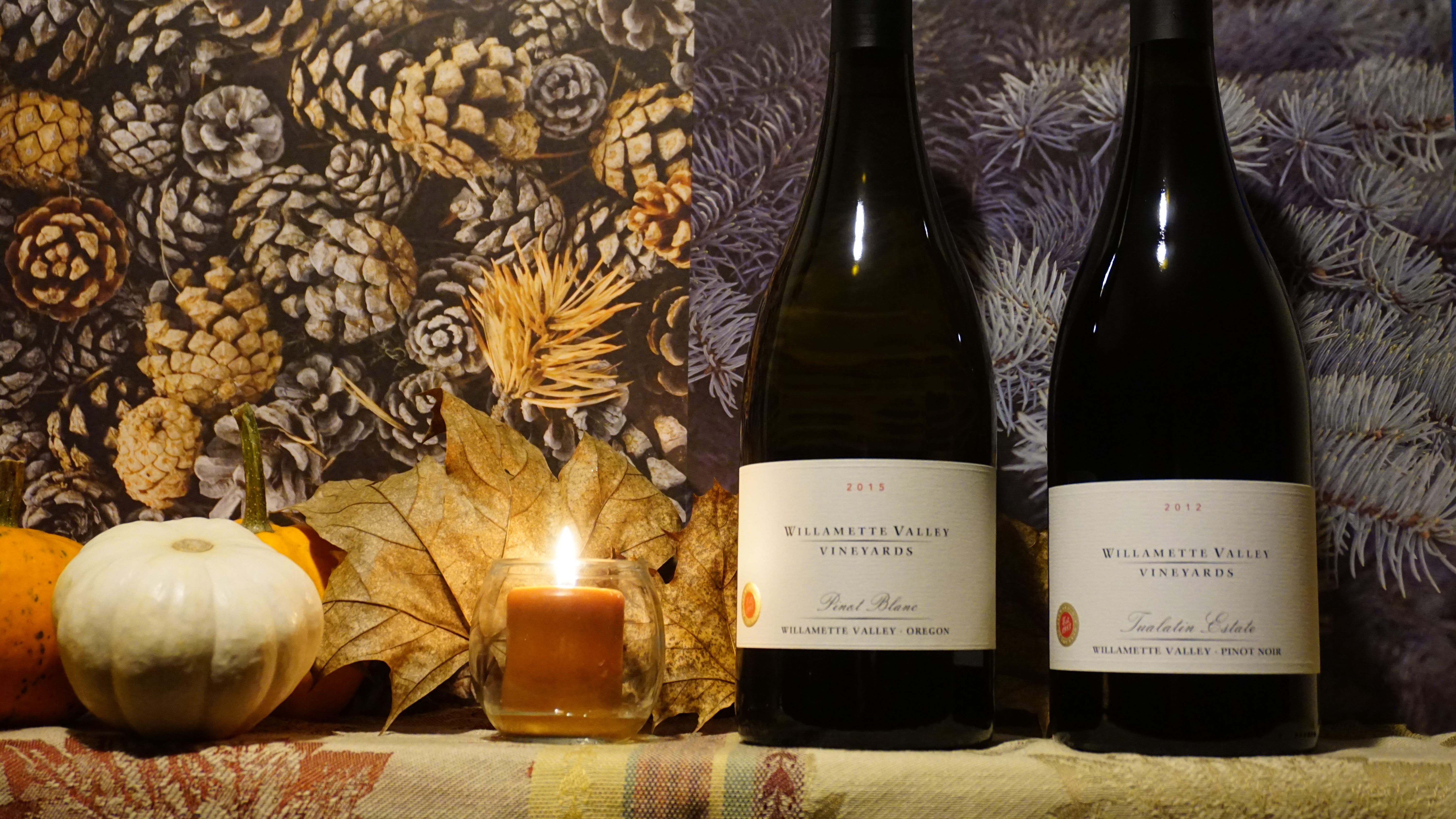 A table overflowing with traditional dishes and family favorites is the vision dancing in our heads for the Thanksgiving meal. Pairing wine with the many flavors and textures can be a challenge. The trick is to not overthink it and consider a couple different bottles that can carry from hors d'oeuvres and lighter fixings to heavier main course fare.
Recently I've acquired a few exciting choices that I'm looking forward to adding to the bounty of my family's table.
Westport Winery Rapture of the Deep
How about starting the celebration off right with a sparkling cranberry wine that has been served at the White House?  At 12 percent ABV, it's light enough to keep the cook happy in the kitchen and acts as a great aperitif with a fresh cheese platter. Not meant for the weight of red meats, this fun little number executes flawlessly from the olive dish to the last bite of nap-inducing turkey (or pork tenderloin). $28
Willamette Valley Vineyards 2015 Pinot Blanc, Willamette Valley
The racy acidity of Oregon pinot blanc makes it immediately food-friendly and, even though 2015 was a warm year, this selection is no exception. The nose is bright and fresh with a whiff of citrus. Flavors of apple and a light minerality are followed by a round mouth feel mid-palate and a hint of smoke on the finish. Dishes that come to mind are a cold crab salad or cold poached salmon on crostini, corn stuffing with oyster mushrooms, cranberry sauce with pears and skillet green beans. $24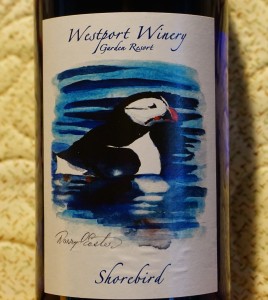 Westport Winery Shorebird (2015 Chardonnay), Columbia Valley
The absence of oak gives this wine greater flexibility for the smorgasbord of cuisine options. Recipes such as shrimp cocktail, stuffing of chestnut, cranberry and apple, roasted beets, roasted squash and roasted turkey (are you sensing a theme?) bring out the subtle richness. Chill well and enjoy its medium body and crisp acidity with a hard cheese platter, oysters, scallops, halibut and crab. $26
Willamette Valley Vineyards 2012 Pinot Noir, Tualatin Estate
The tasting notes on this scream for a Thanksgiving meal. An introduction of cherry, violets and spice on the nose follow with bright red fruit, mushroom and earthiness. Red meat lovers waiting for a complex wine, this is the one. Herb-crusted roast beef, roasted leg of lamb and even smoked paprika roasted salmon all work. The earthy qualities, brought out by roasting the various meats, create a seamless bridge with the wine. Sides like sweet potatoes with ancho-maple glaze and spiced cranberry sauce with orange and star anise are a complementary mélange of sweet and spicy that bring ham to mind; a savory version highlighting cloves and baking spice. $55
Final thoughts for the big day:
If you're hosting Thanksgiving, take inventory of your glass ware and stock up for extra guests
Be sure to keep wines stored at the right temperature (55 degrees) and chilled or brought to room temperature in time for company's arrival.
Keep in mind that there's a lot of food being eaten and visiting going on. Don't bother breaking out an expensive bottle if you think there'll be chaos. Best to save a special vintage for a more intimate occasion.
**If you like what you're reading, follow Corks & Forks by clicking the 'Follow' button or follow Corks & Forks  on Facebook or Twitter @WACorksandForks.