Wine down ideas for the weekend
Saturday, November 12 – Come help Vancouver's only urban winery, Burnt Bridge Cellars, celebrate their 6th Anniversary! From 2-9 p.m. there'll be $6 glass pours, case sales, winery tours and complimentary appetizers courtesy of Class Cooking. Cooking demonstrations from 2-6 p.m. will also be on tap. Cajun, Zydeco and Blues from the Mudbugs takes center stage from 6:30-8:30 p.m. 
Saturday, November 12 – From 12-8 p.m. celebrate Tempranillo Day in style at Veraison Wine & Events as Courtney pours traditional Spanish offerings as well as Tempranillo from around the world. 
Saturday, November 12 – The 11th Annual Northwest Food and Wine Festival returns to the Lloyd Center Doubletree Hotel in Portland. Regional wines, spirits, beers and foods will be paired with prominent chefs and restaurants. Choose from wine and spirits from more than 500 wines, distilleries and breweries from Amity, Bend to Portland and Spokane. There's also a cocktail camp. Go to https://nwfoodandwinefestival.ticketleap.com/ for tickets.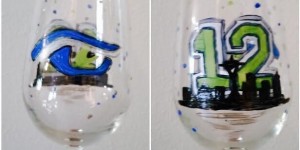 Sunday, November 13 – Pinot & Pinterest happens at Battle Ground's Rusty Grape Vineyard from 2- 4 pm. The ever-popular Seahawks wine glass painting will be featured. $30 covers supplies for a matching set and a glass of wine! Perfect for the Seahawks fan on your Christmas list. Tickets available here.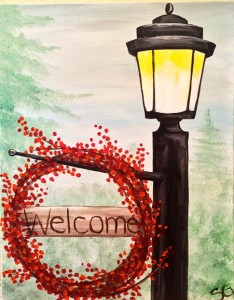 Sunday, November 13 – A very Christmasy Wine & Canvas at Cellar 55 Tasting Room. From 2-5 p.m. paint this welcoming and festive piece. All supplies for $35. Wine and food available at an additional cost. Click here for ticket information. 
Tuesday, November 15 – Taste Renaissance 2016 at Warehouse '23 from 5-9 p.m. All proceeds aide Slow Food Southwest Washington's efforts to inspire people to eat, grow, and share healthy local food. Their event goal is to fund the harvest of 40,000 pounds of fresh fruit in 2017 for the Clark County Food Bank and operate a food-focused summer program for at-risk youth in Clark County. Tickets still available here. 
Thursday, November 17 – Fête du Nouveau at the SE Wine Collective in SE Portland. Tastings are free for this Oregon-style Nouveau tasting but the wine will not last. From 5-7 p.m.
**If you like what you're reading, follow Corks & Forks by clicking the 'Follow' button or follow Corks & Forks  on Facebook or Twitter @WACorksandForks.