Start mulling scent, flavors of the holidays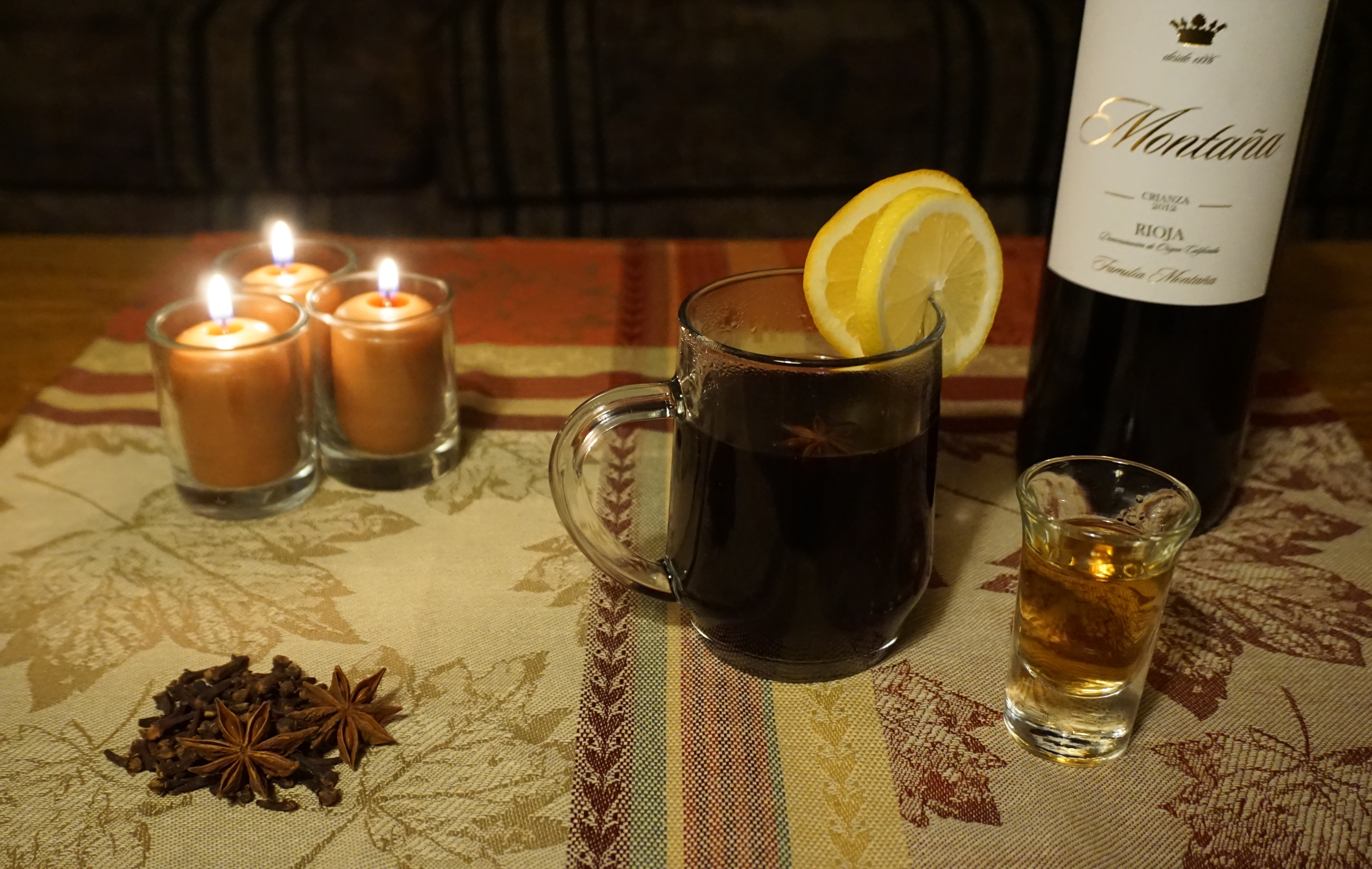 If you haven't had the experience already, soon it will be that time when heavily-scented pinecones fill the noses of shoppers as they enter department stores and supermarkets. Evoking holidays past, this is a sure-fire sign that Christmas is on its way even when the Thanksgiving bird has yet to be cooked.
More so than any of our senses, smells trigger memories. When my mom lived in the area, among the array of tempting aromas wafting from the kitchen was the potpourri of mulled wine spices as a large pot simmered on the back of the stove. Ever the hostess, a ladle and glasses were placed conveniently near so family and guests could help themselves as she focused on putting the finishing touches on the table's bounty.
Whether you call it Wassail, glühwein, glogg, vin chaud or mulled wine, the idea is the same; wine steeped with spices and served warm. Innumerable recipes can be found to direct the seeker of the perfect mug but the best tip I think that can be given is to never boil the wine. Even if the directions tell you to (no idea why some of them do, btw), be bold and ignore them. Simmer, do not boil. You'll boil off the alcohol and possibly even cause an off flavor in the finished product.
So many wines work well for mulled wine. Although it can be made with white wine, it loses the traditional fruity characteristic you're looking for. Also keep in mind that it's being cooked in spices so a medium price range bottle will do nicely. Bordeaux, Beaujolais, cabernet sauvignon, merlot; they're all wonderful options.
The strong fruit flavors of tempranillo had me making a trip to Battle Ground's Emanar Cellars to pick up what I knew would be a terrific bottle from their well-curated Spanish lineup. We chose a Montaña 2012 Crianza from the Rioja region and the fact that it's aged for a year in American oak was even better.
Spice options run the gamut from cinnamon, cloves and nutmeg to star anise, allspice, cardamom and vanilla. Likewise, standard fruit is orange and lemon but slice up lime, mandarin oranges, clementine and even apples.
Up the anty with some brandy, bourbon or even vodka. If mulling with orange slices, try a splash of Grand Marnier, Cointreau, or Curaçao. Whatever holiday gathering you're hosting this year, mulled wine is always a welcome addition to the guest list.
Mulled Wine
1 bottle (750 ml) red wine (or grape juice for a non-alcoholic version)
1 cup brandy
1 medium orange, sliced
1 medium lemon, sliced
¼ cup brown sugar
1 tsp ground nutmeg
2 cinnamon sticks
6 whole allspice
½ tsp aniseed
6 whole peppercorns
6 whole cloves
In a large saucepan, combine first six ingredients. Place remaining spices in a cheesecloth. Gather corners of cloth to enclose seasonings; tie securely with string. Add spice bag to wine mixture. Bring to just under boiling, stirring occasionally. Reduce heat; simmer gently, covered, 20 minutes. Uncover, discard spice bag and serve or leave on low for up to 4 hours. Best to pour over a strainer. Garnish with a star anise and cinnamon stick. Yield: 5 servings.
 **If you like what you're reading, follow Corks & Forks by clicking the 'Follow' button or follow Corks & Forks  on Facebook or Twitter @WACorksandForks.