Heisen House hosts 7th Annual Crush Festival this Saturday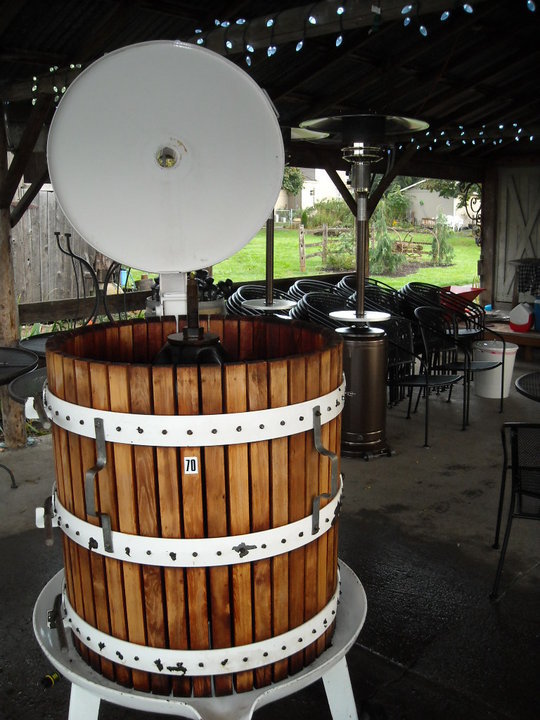 Come join in the excitement of the Heisen House Vineyards harvest with this festival celebrating the 2016 vintage on Saturday, September 24 from noon to 6 pm followed by live music from 6-9 p.m.
Grape crushing begins at 2 p.m. Heisen House will be making wine live, running the equipment and explaining the process.
Music, food, local arts and crafts, wine making demonstrations, wine tasting, fresh wine grapes for tasting, craft activities for the kids and more round out a full day of activities.
If you've ever wanted to learn more about how wine is made, here's your chance to see it up close and personal. This family-friendly event offers something for people of all ages. 
Music Lineup:
12:00 p.m. – Marianne Flemming
1:00 p.m. – Molly and Wayne
2:00 p.m. –  Aram
3:00 p.m. – Tevis Hodge Jr
4:00 p.m. – Dan Dingman
5:00 p.m. – Michael Riopelle
6-9 p.m. – Ting and The Accelerators
Free admission. Suggested donation of $5 per adult, $3 per child ages 5-18. All donations go towards fixing the historic barn. The Henry Heisen House and related outbuildings are a State and National Historic Site.
Directions: From I-5 take exit 11, go 7 miles east, at the end of town turn left onto Grace, go 4.5 miles, turn left onto 172nd Ave and turn into the first drive on the right, 28005 NE 172nd Ave, Battle Ground, WA 98604.
Disclaimer: This is a reprint of Heisen House's press release
**If you like what you're reading, follow Corks & Forks by clicking the 'Follow' button or follow Corks & Forks  on Facebook or Twitter @WACorksandForks.