ANDINA CELEBRATES A DECADE OF ROSÉ DINNERS TUESDAY, SEPTEMBER 20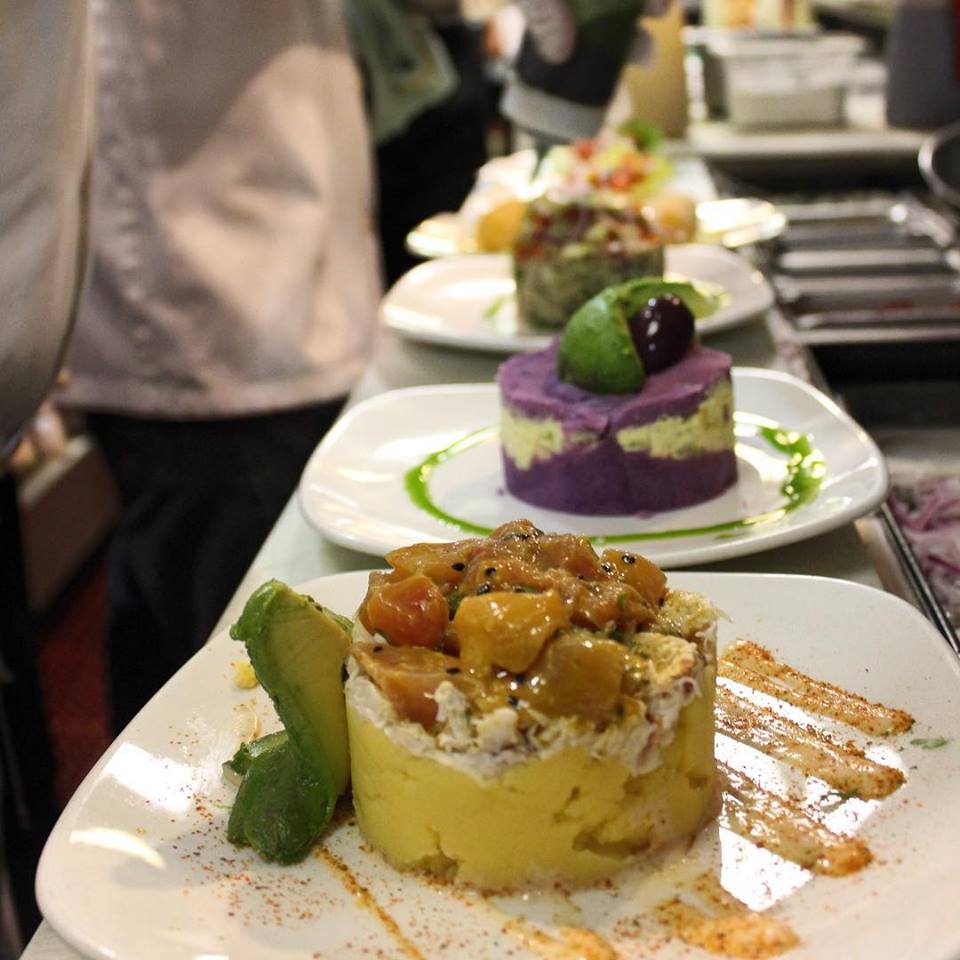 ANDINA CELEBRATES A DECADE OF ROSÉ DINNERS WITH 24 ROSÉS FROM AROUND THE WORLD TUESDAY, SEPTEMBER 20
 Explore all the various shades of pink from around the world while dining on Andina's beloved Peruvian cuisine
 PORTLAND, Ore., – Join the Platt-Rodriguez family for a dinner that celebrates the spectrum of light and lively pink wines from all corners of the globe. Andina's 10th Annual Rosé Wine Dinner will feature a variety of rosés, that offer an incredible range of flavor while always remaining crisp and light. Resident Beverage Director, Drew Duggan has curated a selection of 24 rosés from around the world representing dozens of grape varieties such as Grenache, Syrah, or Pinot Noir. They will be paired with Peruvian tapas served family style in Tupai, the private event space above the restaurant. The menu includes some familiar favorites from the Andina menu, as well as numerous specialties created specifically for this dinner by Chefs Dustin Koerner and Yen Tejada.
MENU
Entrada – Starter
Cebiche Vegetariano
Mushrooms & selected vegetables (green beans, favas and colored pepper chiffonade with a fresno habanero leche de tigre)
Tiradito de Salmón Salvaje
Uzusukuri cuts of wild salmon with ají amarillo sauce and chives oil, cilantro, rocoto.
Causa de Salmón
Smoked salmon and wild salmon mixed in causa amarilla, smoked salmon rose, ikura/ossetra caviar, salsa rosada al pisco.
Plato de Fondo – Main Course
Escabeche de Conejo
Rabbit confit  with cilantro, huacatay, garlic and ají amarillo, infused in escabeche, with pure rústico de camote with orange skins confit.
Salmón Chifa
Crispy salmon filet, Chi hau kay (oyster sauce, soy sauce, ginger, scallions, ají amarillo, ajo, sesame oil & seeds) with a bed of anise star infused bok choy.
Anticuchos de Camarones
Large prawns anticucho ají mirasol base.
Postre – Dessert
Sorbete de Pepino y Ají Amarillo, en Vino y Licor de Grosella Negra
Cucumber/ají amarillo sorbet in a sparkling rosé wine and cassis liqueur.
ROSÉ WINE LIST
Sparkling
Miguel Torres Estelado Sparkling Pais, Chile
Antucura Chérie Sparkling Pinot Noir, Mendoza Argentina
Bodegas Navarran Rosado Cava, Spain
Soter Sparkling Rosé, Oregon
A Margaine Rosé, Champagne, France
Domaine Balivet, Gamay/Poulsard, Bugey-Cerdon, Savoie, France
Spain
Bodegas Muga, Garnacha/Tempranillo/Viura, Rioja, Spain
Armas de Guerra Mencia, Bierzo Spain
Aitzalde Txacolina, Hondarrabi Zuri & Hondurrabi Beltza, Basque, Spain
Los Bermejos Listan Rosé, Canary Islands, Spain
Oregon
Sokol Blosser Pinot Noir
Anne Amie Pinot Noir
Vinum Ferus Pinot Noir
Abacela Grenache
Elevée Vineyard Pinot Noir
Patton Valley Vineyards Pinot Noir
Elevée Vineyard Pinot Noir
France
Chat. St Anne Mourvedre/Cinsault/Grenache, Bandol, France
Domaine Ott, Grenache/Cinsault/Syrah, Cotes de Provence, France
Le Sot de L'Ange 'La Boutanche' Grolleau, Touraine, France
André Neveu Pinot Noir, Sancerre, France
Clos Canarelli, Corsica, France
Domaine Tempier Rosé Mourvedre, Bandol, Provence, France
Three additional wines still to be determined.
WHEN
Tuesday, September 20th, 6:30 p.m.
WHERE
Andina
1314 NW Glisan St., Portland, OR
503-228-9535
DETAILS
The family-style dinner will cost $70 per person plus gratuity, and includes tastings of the different rosés. Reservations can be made by calling the restaurant at 503-228-9535.
Disclaimer: This is a reprint of Andina's press release
**If you like what you're reading, follow Corks & Forks by clicking the 'Follow' button or follow Corks & Forks  on Facebook or Twitter @WACorksandForks.