Pomeroy Cellars to fete 2nd anniversary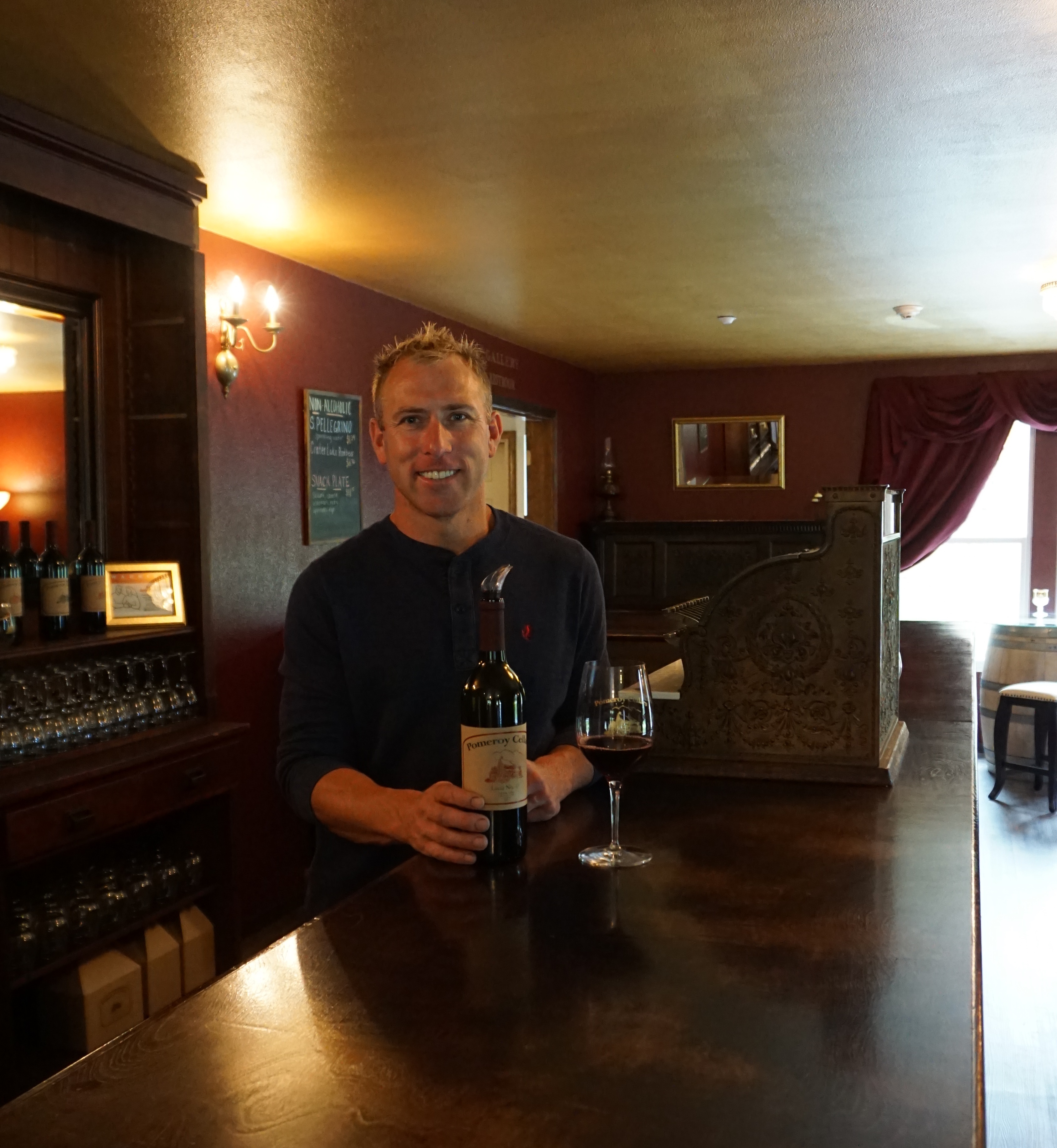 On Saturday, September 17, Pomeroy Cellars will mark its Second Anniversary Celebration with extended hours and a day packed full of special treats.
Free to attend, this 21 and over event takes place from noon-8:30 p.m. Hourly specials determined by the audience-engaging discount wheel, prize drawings every hour and live music performed by The Indecisions from 4-8 p.m. are a handful of the highlights.
From 2-6 p.m. Drinkable Arts will lead a wine glass painting class. The $10 fee (cash only) covers all necessary supplies and participants walk away with an original, hand-painted wine glass to enjoy at home.
South Pacific Café and Lounge is bringing their island touch to the bucolic setting of Pomeroy Cellars in the form of a catered dinner featuring teriyaki chicken, summertime salad, piña colada rice and sweet sticky bread for $13.50. A vegetarian option will also be available. .
Pomeroy Cellars is set amidst the stunning 677 acres that make up the 106-year-old Pomeroy Farm, about 35 minutes north of downtown Vancouver. As the great-great-grandson of farm founder, E.C. Pomeroy, Dan has been sensitive to preserve his family's living history destination while adding his own modern twist to the pages of their story.
Together with his wife and operations manager, Destiny, their tasting room is a step back to a 1920's lounge complete with family heirlooms, a cozy fireplace, rich drapery and deep wood tones.
Unique to Pomeroy Cellars is a Junior Wine Club, more of a nod to Dan's days as a professional golfer than the millennial generation he is a part of.
"A lot of (golf) clubs have a junior membership to infuse young blood into their membership," Dan explained. "Our idea was, until your 35th birthday, you get the wine club pricing but the obligation is half of what a standard wine club is."
Their location along the scenic Lucia Falls Road is another attractor of wine drinkers, particularly the outdoorsy ones. Hiking, swimming and kayaking opportunities abound and Pomeroy has joined forces with two other wineries to market themselves as the North Clark County Wine Trail.
Along with Dolio Winery and Moulton Falls Winery, the three North County wineries take advantage of their proximity to Lewisville Park, Lucia Falls Park and Moulton Falls Park to organize hikes and other joint ventures.
Pomeroy is currently pouring their 2014 Riesling, 2014 Rosé, 2013 Lucia No. 47, Farm Hand's Red (a brand new blend) and 2013 Merlot. Their just released 2013 Reserve Cabernet Sauvignon is available by the bottle only.
Dan shared that Pomeroy receives a fair amount of people from Portland searching for a wine tasting experience that differs from the pinot noir-centric Willamette Valley.
"People come tasting in Clark County because, there's some pinot to be sure, but there's a lot more of those Bordeaux and Rhône varieties being produced. A lot of area wineries source from Eastern Washington where those (grapes) grow well and, rather than drive to Yakima or Walla Walla, you can come across the bridge and taste those bigger, bolder reds," Dan said.
The Bocce ball courts will be open, Pomeroy's boutique wines will be flowing and, as Dan said, the Second Anniversary Celebration is the perfect time to venture out and help them kick off year three in style.
For more information, go to www.pomeroycellars.com.
**If you like what you're reading, follow Corks & Forks by clicking the 'Follow' button or follow Corks & Forks  on Facebook or Twitter @WACorksandForks.