Portland Style Cheesecake opens Dessert Shoppe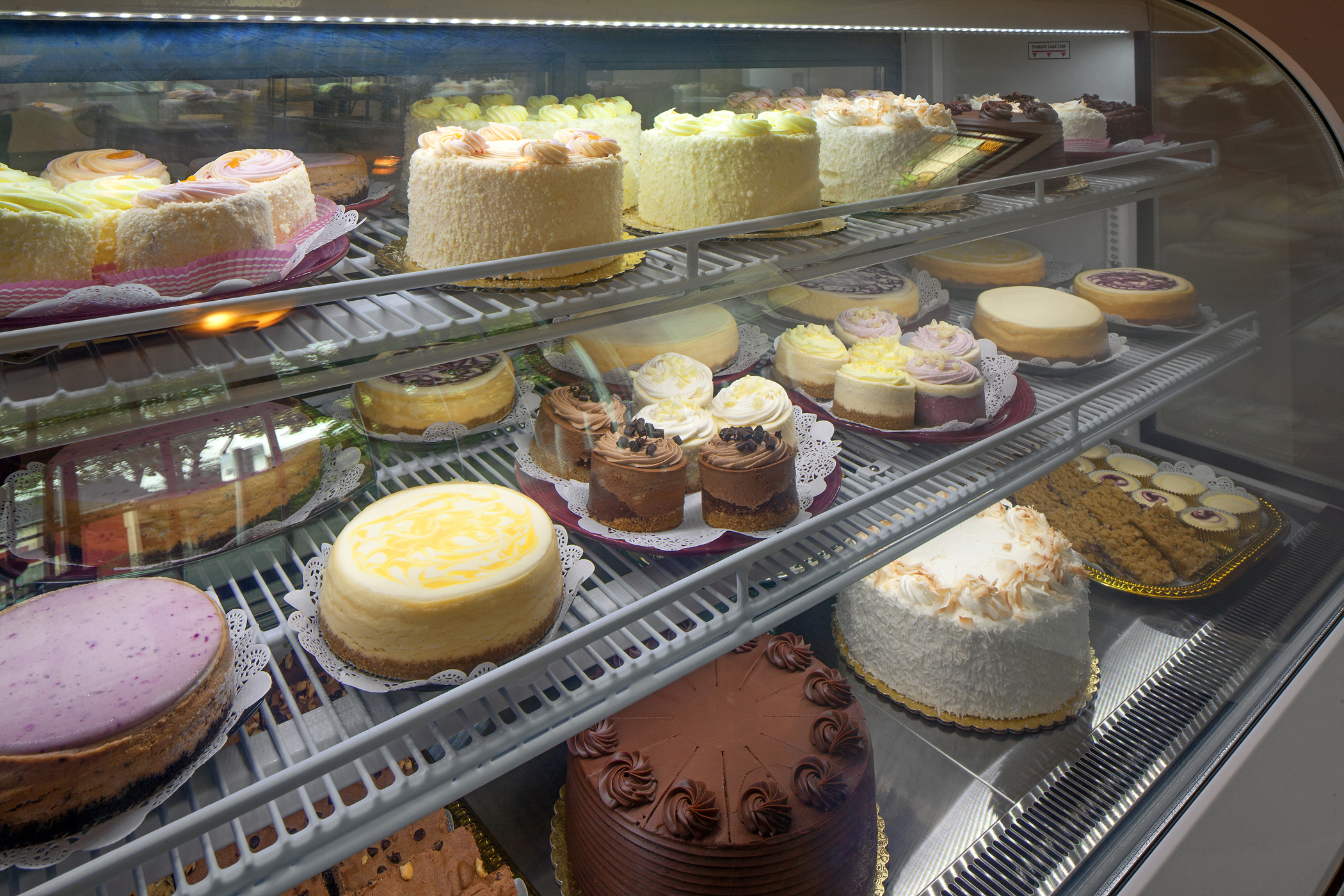 Back in February I wrote a Valentine's column about cheesecake and wine, highlighting Portland Style Cheesecake & Dessert Company (look for a similar story in the Winter 2016 issue of Wine Press NW showcasing Northwest wines).
Since then owner, Kim Haines, has opened a retail shop and made it even easier for cheesecake lovers to enjoy her tantalizing treats.
Monday through Saturday from 10 a.m. – 6 p.m. folks searching to satisfy their craving for the moistest, lightest cheesecake in Stumptown can now pop into her Southeast location and order from their case of fresh-baked goodies and they do.
"We had someone from Scotland look us up and folks getting on a plane to New York came by to get the best cheesecake in Portland so we have a following," Haines said. "We opened the retail space because we just wanted to have more connection."
The Dessert Shoppe supports neighboring businesses that have a similar philosophy to bring the best of their craft to the community by selling Coava Coffee and Steven Smith Tea. Sip on a locally-roasted brew or soothing herbal infusion while perusing Portland Style's daily selection of from-scratch, non-GMO cheese and butter cakes.
Oregon-grown marionberries and Willamette Valley-sourced raspberries are key components of Portland Style's year-round Marionberry Cheesecake and seasonal Chocolate Raspberry Cake (available January through February). A new offering for the winter holidays will be a Chocolate Peppermint Cake and Chocolate Peppermint Cheesecake using mint oil from Seely Family Farms in Clatskanie—destined to become overnight sensations.
After 27 years as a primarily wholesale business, Haines' decision to open the Dessert Shoppe has been a personally rewarding one.
"I'm just really enjoying seeing people seem happy when they come in and they're happy when they leave. When you're behind the ovens and baking a really nice product and not seeing the results of what people think, there's that loss of connection. It's just nice to have people come in and want to buy direct from us," Haines said.
At the Dessert Shoppe customers will find a selection of cheesecakes, buttercakes, bars and brownies. Cakes range from cupcake size to 3-inch, 6-inch and 8-inch rounds. In addition to the peppermint offerings for the winter season, Haines is bringing back her Gingerbread Cheesecake, Cranberry/Orange Cheesecake, Caramel/Pumpkin Cake (starring house-made caramel) and Pumpkin GingerSnap Cheesecake. Oh, Portland Style, how you spoil us!
Portland Style Cheesecake's Dessert Shoppe is located at 1232 SE Oak Street, Portland. For more information, go to www.pscheesecake.com.
**If you like what you're reading, follow Corks & Forks by clicking the 'Follow' button or follow Corks & Forks  on Facebook or Twitter @WACorksandForks.