Vansterdam Cellars Announces Availability of Roach Clip Red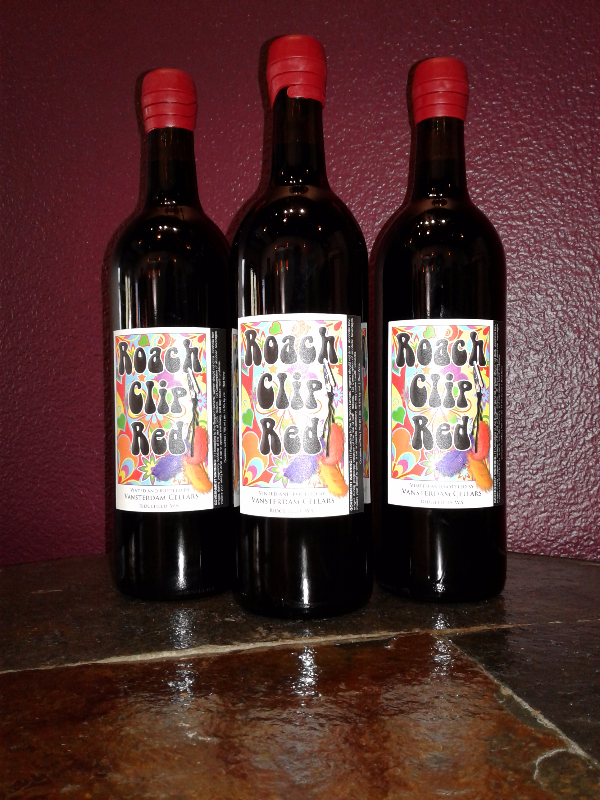 Gary Gougér of Gougér Cellars Releases Second Wine Label
Ridgefield— Roach Clip Red — August 19th Vansterdam Cellars announced immediate availability of Roach Clip Red – a red table wine with a great funny label.
"This is my first in a series of wines guaranteed to make you smile," said Gary Gouger, owner at Vansterdam Cellars and Gougér Cellars. The wine does not contain any THC.
Positive Customer Impact
Customers will now be able to purchase a fine handcrafted bottle of wine for a party or friends that will be sure to make everyone laugh!
Roach Clip Red is jammy with raspberry and black currant notes and a whisp of licorice and smoke. The beautiful velvety bold tannins will pair nicely with munchies like pasta or steak.
Roach Clip Red Availability
Roach Clip Red is available at both the Salmon Creek and Orchards Fred Meyers in Vancouver, Washington and will be rolled out to other locations in Washington, Oregon and other states soon.
###
Vansterdam Cellars and Roach Clip Red are either registered trademarks or trademarks of Vansterdam Cellars in the United States and/or other countries.
The names of actual companies and products mentioned herein may be the trademarks of their respective owners.
For more information, go to www.gcwinery.com.
Disclaimer: This is a reprint of Vansterdam Cellars' press release
**If you like what you're reading, follow Corks & Forks by clicking the 'Follow' button or follow Corks & Forks  on Facebook or Twitter @WACorksandForks.