Yamill Carlton winery is confirmation that struggle breeds strength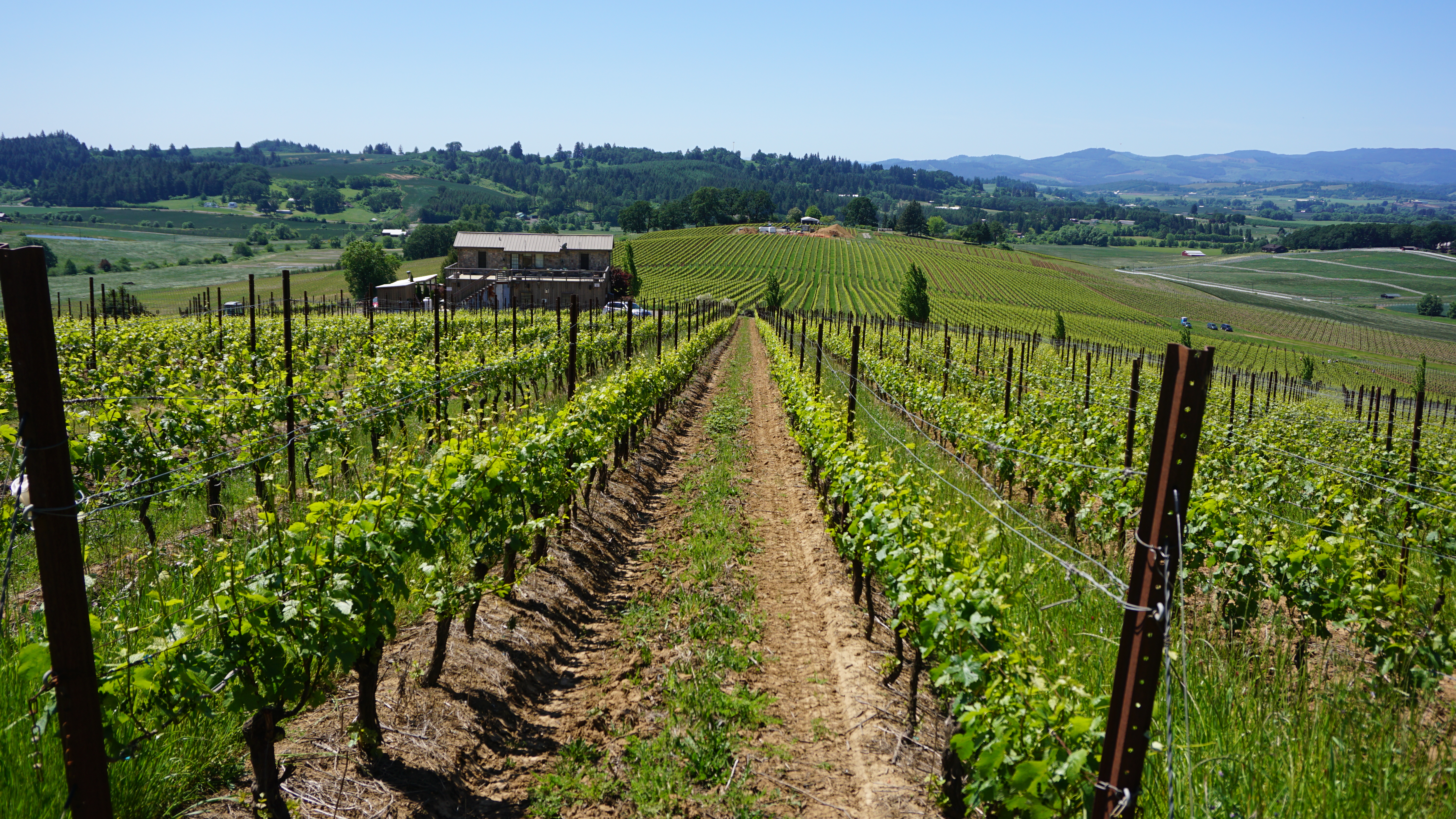 Years ago my husband and I entered Bologna by rental car with no GPS. After several genuine attempts to locate our accommodations and the kindness of strangers, we pulled over to call our host. When I described where we were, she proclaimed in a frantic voice softened by a melodic Italian accent, "Is impossible!" Initially, her assessment of our situation was discouraging but, ultimately, it was a challenge my husband embraced and when we drove up to her carpark 10 minutes later, she was leaning out her second story window applauding us, appearing in awe of my husband's super powers.
Funny how, when someone says "Is impossible", the human condition either gives up or rises to the occasion. Fortunately for pinot noir lovers seeking a site-driven flavor profile, Steve Lutz of Lenné Estate chose the latter.
After years of searching, Lutz found just the right 21 stressed acres in the Yamhill Carlton AVA that he'd been looking for. Not even for sale at the time, it was one of those 'a friend of a friend' exchanges that has proven to be his greatest challenge and source of pride.
Due to the depleted ancient sedimentary soil that makes up his estate vineyard, his vines yield small clusters which equate to density in flavor.
Under one of the three distinct labels—LeNez, Lenné and Cinq Élus—is a tribute to Lutz's journey; his 2014 Kill Hill Pinot Noir. Made from a blend of clones found on the steep, Northeast corner of his vineyard, it is also where Lutz lost many of his juvenile vines in the first years. It now stands as a tribute to tenacity and confirmation that struggle breeds strength.
Tasting through his offerings on a pleasant day in May, I enjoyed the perfume and light floral notes of his 2013 LeNez Pinot Noir; his signature wine, the 2013 Lenné Pinot Noir; the fruit-forward nose of the 2014 Eleannor's Pinot Noir (in honor of Steve's mother); and the 2013 Lenné Cinq Élus which translates to the 'five elected'—the best barrel from each of the five single estate clones represented. For me, the winner was the currant and savory notes of the 2013 Jill's 115 Pinot Noir. I'm a sucker for bramble.
Lutz, himself, has experienced nearly the diversity of his soil in his working years. His wine fascination began in the Napa Valley. From Beringer to Franciscan to Inglenook to Merryvale, his resumé is an impressive list of big names for which he managed all the while honing his winemaking skills at home.
An ode to a gourmet pizza business that he operated for five years in California, Lutz built a Pompeii Pizza Oven back in 2008 and fires it up at exclusive Lenné wine club events.'Throwing dough'—as wine photographer Richard Duval so aptly nicknamed it—puts him among an elite group of winemakers who enjoy the hobby including Bob Betz (Betz Family Winery), Jean-François Pellet of Pepper Bridge and Gilles Nicault of Long Shadows.
Initial success for Lutz was hard-won, taking Lenné seven years to produce the fruit set commonly realized in three. But the depth of structure validates his gut; that, like the famed wines of France, keeping the vines parched and needy results in power and concentration that translates into the glass.
**If you like what you're reading, follow Corks & Forks by clicking the 'Follow' button or follow Corks & Forks  on Facebook or Twitter @WACorksandForks.