7th Annual Sip & Stroll happening this weekend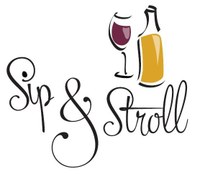 The 7th Annual Sip & Stroll is a community attraction for the over 21 year old set, who enjoy fine wine and craft beer. The event benefits the Hough Foundation raising much needed funds to provide critical services and enrichment programs for elementary school children. You can help us to help them.
When: August 20 from 5-9 p.m.
Where: 1602 Main Street, Vancouver (Burgerville's Corporate Center)
This self-guided premium wine and craft beer tour takes you to participating merchant locations in beautiful Uptown Village and Downtown Vancouver. Each location features either two wine varietals or craft brews.  Participating merchants feature shopping specials, music and/or fun activities. You must be 21 years of age to participate.
All participants are given a tour map with tasting locations marked and a commemorative tasting glass, which have become popular collector's items!
Event shuttle stops are marked on the map to give you a lift from one end of the tasting route to the other.
You may enjoy a one ounce taste of each beverage offered at a given location.
You cannot carry alcoholic beverages out onto the sidewalks or streets.
You must dispose of any unconsumed beverage in the receptacle at the tasting location.
Don't forget to return to the start location to purchase your favorite wines and brews of the night to take home!
Please taste responsibly and assign a designated driver. Enjoy!
Click here for online discount tickets.
For more information, go to Sip & Stroll or contact event organizer, Jill Campbell at (360) 992-7060.
Presenting Sponsor:
Disclaimer: This is a reprint of Sip & Stroll's press release
**If you like what you're reading, follow Corks & Forks by clicking the 'Follow' button or follow Corks & Forks  on Facebook or Twitter @WACorksandForks.