Wines of Alsace come to Portland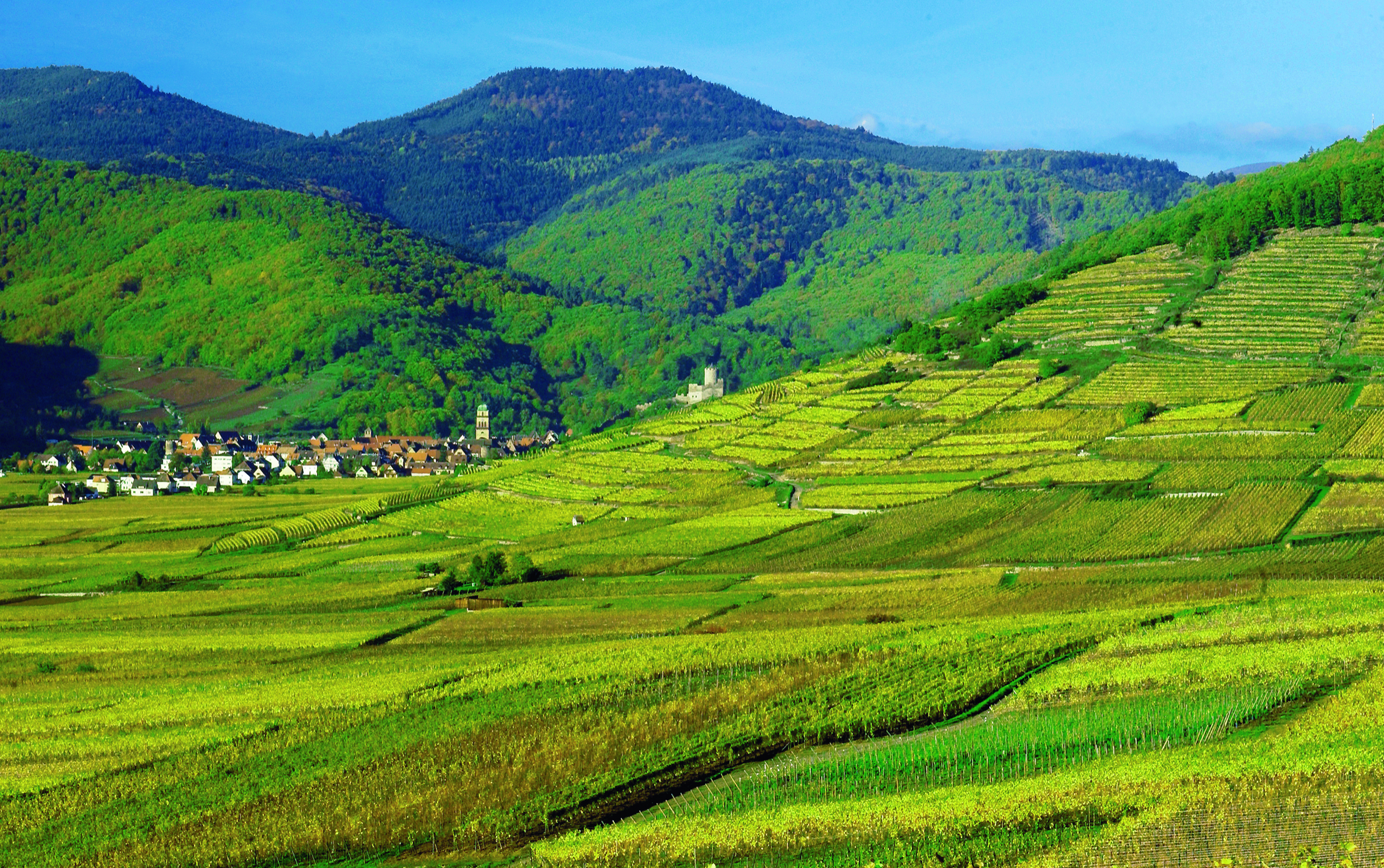 Summer's bounty is an ideal way to pair crisp wines with the freshest garden ingredients and delight in how their marriage complements one another. Take advantage of centuries of wine making experience and look to Alsace for food-friendly offerings.
At a recent Wines of Alsace media dinner, I enjoyed culinary delicacies courtesy of Taylor Railworks paired with whites that ranged from floral to mineraly and light-bodied to a fuller mouth feel. Each wine imparted unique nuances to its respective dish and perfectly showcased the fun of food and wine pairings.
All six of the selections enjoyed are locally distributed so if you're unable to find one at your neighborhood wine shop, ask that it be special-ordered.
Those in attendance were treated to insight from our esteemed host, Thierry Fritsch. Fritsch is head oenologist and chief wine educator for Conseil Interprofessionnel des Vins d'Alsace (CIVA). He travels the globe sharing the versatility of Alsatian wines and does so in an unpretentious, approachable way. Along with his love for gastronomy, Fritsch's presence at the table was quite fortuitous.
The evening began with Domaine Dirler-Cadé Brut Nature 2012; a racy little Crêmant due to its absence of malolactic fermentation which is common in most sparkling wines. Fritsch pointed out that the food culture in northeastern France (where Alsace is located) is based largely on smoked and salty meats. This wine is a pure expression of an ideal charcuterie pairing at a pocket-friendly $22.
A salad of green beans, peppercorn dressing, pickled cherries and pistachios showcased what the Northwest does well. Between the two wines poured—Schoenheitz's Pinot Blanc "Val Saint Gregoire" 2013 and Hugel Riesling 2013—the winner appeared to be the Blanc. Fritsch calls pinot blanc the chameleon of wine because "no matter what you eat, the pinot blanc will be perfect." Austere with a deep, clean nose and dry finish, the $16 price point was a table wow that drank twice its retail value. Salmon and trout, found abundantly in the rivers of the Alsatian region, are common pairings.
Riesling is Fritsch's favorite grape and Hugel's nose of white flowers, citrus and light minerality together with a weightier mouthfeel was another pretty salad pairing ($20).
A Schlumberger Riesling Grand Cru Saering 2011 ($31) set off the oil and creaminess of the Black Rockfish atop a Cucumber Salad and Crushed Potato accented with Gochujang Radishes although the rich and slightly salty Korean Pork Tenderloin served alongside Grilled and Confit Onions and Potatoes was better suited for the smooth, full-bodied Ostertag Pinot Gris Fronholz 2013 ($45).
The typical European cheese plate was a trifecta opportunity to find the best wine pairing for each but I turned to Fritsch for his thoughts. He chose Woodsman Blue from Washington with the tropical, oily and concentrated elegance of Weinbach's Gewürztraminer Grand Cru Mambourg Vendanges Tardives 2013 ($76); Ostertag's Pinot Gris won for Beaufort d'Hivert from France; and Portland's own Cascadian Frechette  alongside the powerful and creamy Schlumberger Riesling was the sweet spot.
Alsatian whites are unoaked to preserve the freshness and fruitiness of the wines. Their underlying minerality is an important component in why they are so well-known for ageability; high acid creates ideal food-focused candidates; and their affordable price point makes getting to know these diverse French beauties a no-brainer.
**If you like what you're reading, follow Corks & Forks by clicking the 'Follow' button or follow Corks & Forks  on Facebook or Twitter @WACorksandForks.