Bargain Alert: a bright South African sauv blanc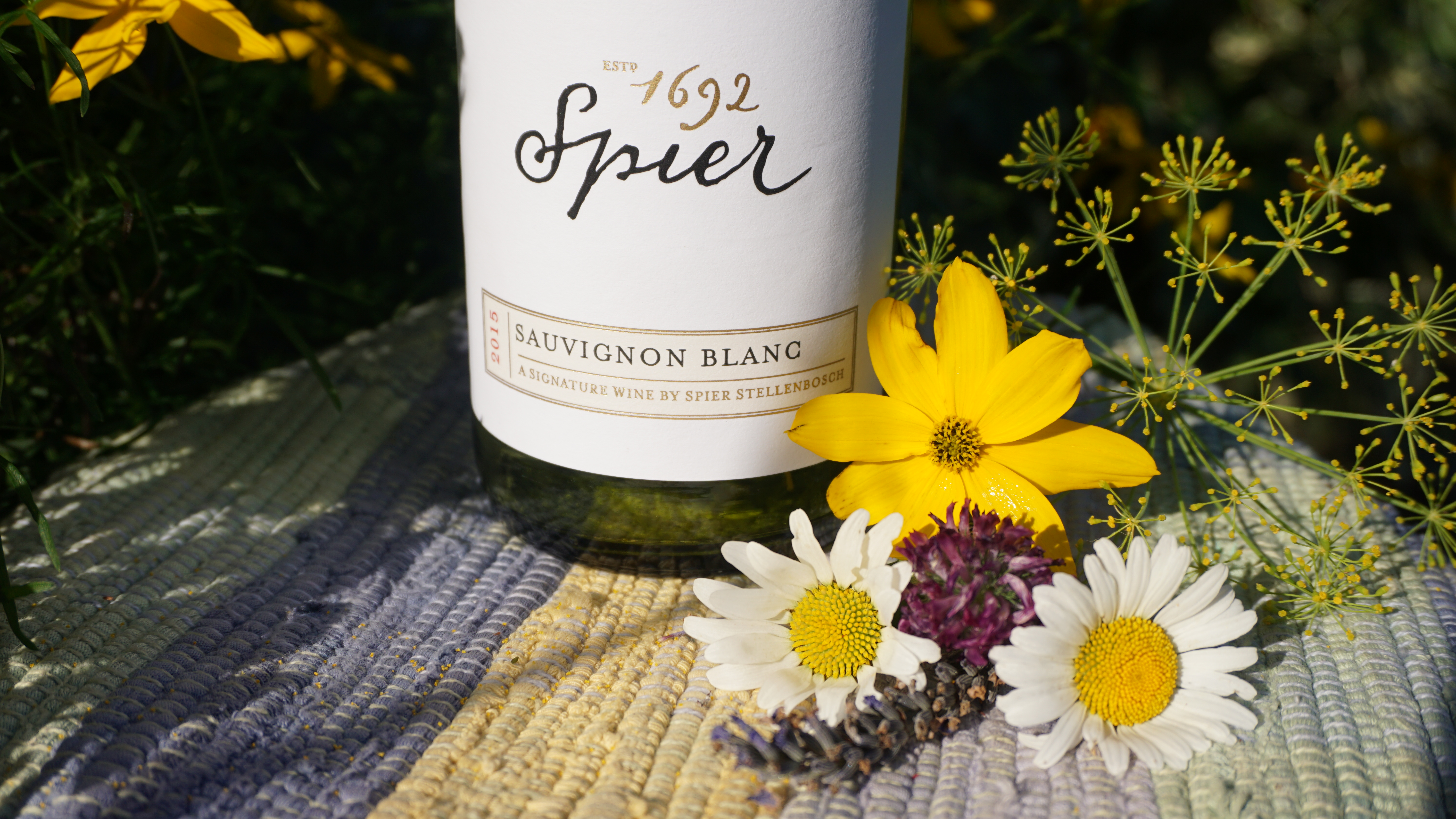 Anyone who follows my column or blog knows my go-to summer wine is a sauvignon blanc and we're talking the grassy, savory, herbaceous notes of New Zealand. I venture outside New Zealand, of course, to see if anyone can compare or there's something that'll knock them from first place but I haven't found that yet.
A couple weeks ago I patio-chair traveled to the Loire Valley with a sauv blanc buy but, as much as I am a Francophile, it was nothing to write home about. I did, however, strike gold in South Africa with a 2015 Spier bought at Total Wine.
It'd make sense that I'd like the South African option since it came from the famed Stellenbosch region which has maritime influences similar to New Zealand. The tropical, citrusy nose with more than a hint of gooseberry was present as well as the herbaceous qualities I think pair so fabulously with my favorite little appy; goat cheese spread on a Wasa cracker topped with garden-fresh basil, garden-fresh tomatoes and a scant amount of sea salt. It's just my own brief retreat in the backyard—kind of like those wonderfully sappy International Coffee commercials that used to be on T.V.
For a little more complexity, you can always pick up Spier Sauvignon Blanc Vintage or Spier Sauvignon Blanc Private Collection but, at $9.50, the Spier 2015 Sauvignon Blanc (from their Signature series) hit the sweet spot.
**If you like what you're reading, follow Corks & Forks by clicking the 'Follow' button or follow Corks & Forks  on Facebook or Twitter @WACorksandForks.