Celebrate all things lavender at Heisen House this weekend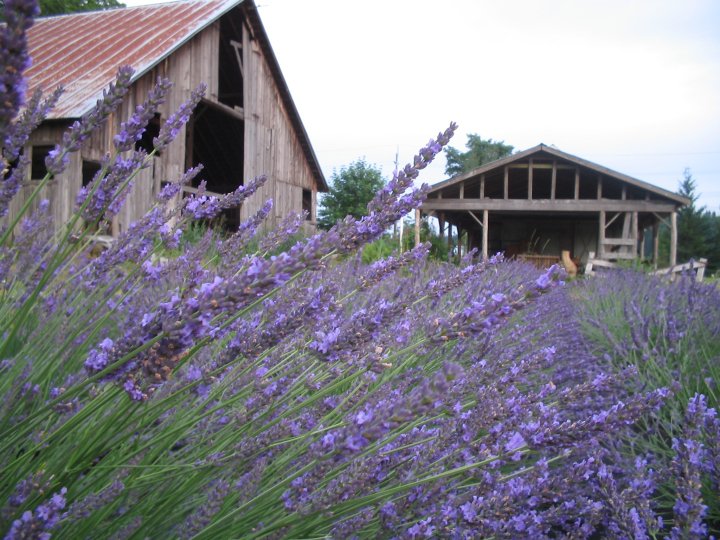 Summertime is lagging a bit this year but temperatures are picking up this week, just in time for the 7th Annual Lavender Festival, held at Heisen House Vineyards this Saturday, July 30 from 12 p.m.-6 p.m.
Vendors start wrapping up after that but the music plays on until 9 p.m. so plan to make a day of it at Battle Ground's State and National Historic Site— The Henry Heisen House and Barn.
Lavender is not only a beautiful, fragrant plant. It's a multi-use herb that's highly regarded for its calming properties, anti-inflammatory benefits and even an insect repellent.
I personally fell in love with lavender on my first visit to the South of France. Lavender aperitifs, jams, infused-sauces, ice cream and a myriad of other culinary wonders are common place and each one intoxicating in its own way.
This family-style celebration includes:
* Lavender Craft Demonstrations
* Lavender Lotions and Potions
* Tips on Cooking with Lavender
* Fresh and Dried Lavender and Herbs
* Music and Entertainment
* Local Art, Craft, Farm, and Garden Products,
* Food, games, family fun, and more!
The advertised music lineup for the 7th Annual Lavender Festival is as follows:
12:00 p.m. –  Marianne Flemming
1:00 p.m. – Molly and Wayne
2:00 p.m. – Aram
3:00 p.m. – Michael Riopelle
4:00 p.m. – Dan Dingman
5:00 p.m. – Jeanie White
6-9 p.m. – Mojo Blasters
Admission is free although a suggested donation of $5 per adult and $3 per child ages 5-18 goes towards a new roof for the circa 1890's Heisen Barn —listed on the Washington Heritage Barn register
For more information, go to www.heisenhousevineyards.com
**If you like what you're reading, follow Corks & Forks by clicking the 'Follow' button or follow Corks & Forks  on Facebook or Twitter @WACorksandForks.