C'est la Vie Annex brings well-stocked wine shop to the west side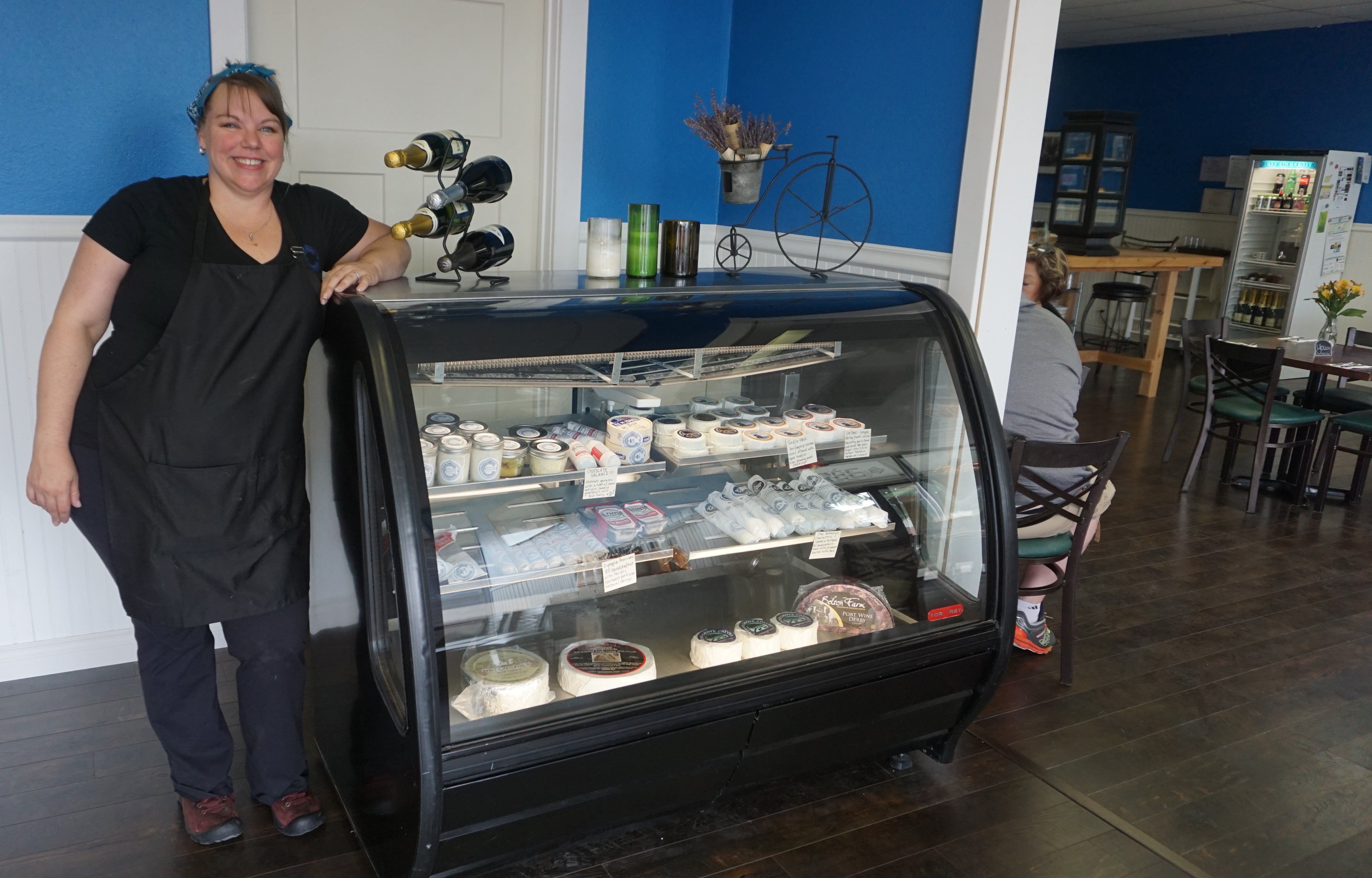 As Southwest Washington becomes increasingly wine centric, its residents are crying out for more.More wine shops to purchase a special bottle for dinner, some accoutrements to elevate the experience and a shop keeper who knows whence he or she speaks.
July 18 saw the opening of another such place when Keri Buhman, owner of C'est la Vie Café and Soirée Supper Club and Catering debuted the adjacent C'est la Vie Annex. This addition features a deli case with cheeses and charcuterie, a selection of wines and preserves, flatbread crackers and local and imported chocolates. House-made dressings, salted caramels and compound butters—such as a recent citrus and Herbes de Provence—are crafted on site.
Along one wall of the room is something near and dear to Buhman's heart—a B.Y.O.B. station or build your own basket.
Buhman said, "It kind of started with the idea of the carpet picnic. My favorite way to have a dinner is cheese and crackers and preserves and wine. You could bring one to a friend's house on a Friday and have a picnic but, also, everybody loves cheese and wine as a gift."
The C'est la Vie Annex wine selection is deeply personal, as well.
"Basically it's Keri's favorites—my favorites and samples from where I've lived," Buhman said
Fortunately for Clark County, Buhman's lived in some impressive wine country. While earning her associates degree in viticulture and winemaking, she resided in Walla Walla so expect some Walla Walla producers such as SueLei, Forgeron and Tertulia Cellars. From there she moved down underish to attend the New Zealand School of Food and Wine where she also completed all required levels of the Wine and Spirits Education Trust to earn their internationally-recognized diploma. Out of this New Zealand experience was born her love for sauvignon blanc. In addition to these zippy and herbaceous whites, expect some rosés and bubbles.
Buhman's time traveling in France and Spain is again our good fortune as she stocks her wine racks with affordable finds from these two acclaimed wine regions, as well. Her own style of wine drinking—the best quality for the best price—translates to bottle prices hovering at no more than $20 to $25.
C'est la Vie Annex has a strong focus on locally-sourced items. Shelves and a refrigerator case feature Olympia Provisions, Chop Butchery & Charcuterie, Bitterman Salt Co. and Vancouver's own Fleur Chocolatte, Whimsy Chocolates, and Kember's Gluten Free mixes. It's their hope to add The Beautiful Pig and Oregon Growers preserves.
A benefit of the Annex is its proximity to C'est la Vie's restaurant space. Buhman intends to incorporate cheeses, salts, charcuterie and more into her specials. Diners can then experience these higher-end offerings as they were meant to be enjoyed before purchasing the items to incorporate into their own home cooking.
Located in Hazel Dell, C'est la Vie moved from its former Battle Ground home at the beginning of the year to merge with Soirée Supper Club. Soirée is a monthly six-course meal paired with wines and deftly prepared using Buhman's vast culinary skill set.
Now that she has all her passions housed under one roof, she has one more ingredient to add to the mix. On October 7, Keri and her husband, Justin, are expecting their first baby.
"I've always wanted a wine and cheese shop 'cuz they're my two favorite things. With the café, annex and new baby, I'm having triplets now," Buhman joked.
**If you like what you're reading, follow Corks & Forks by clicking the 'Follow' button or follow Corks & Forks  on Facebook or Twitter @WACorksandForks.