Rusty Grape Vineyard launches shuttle service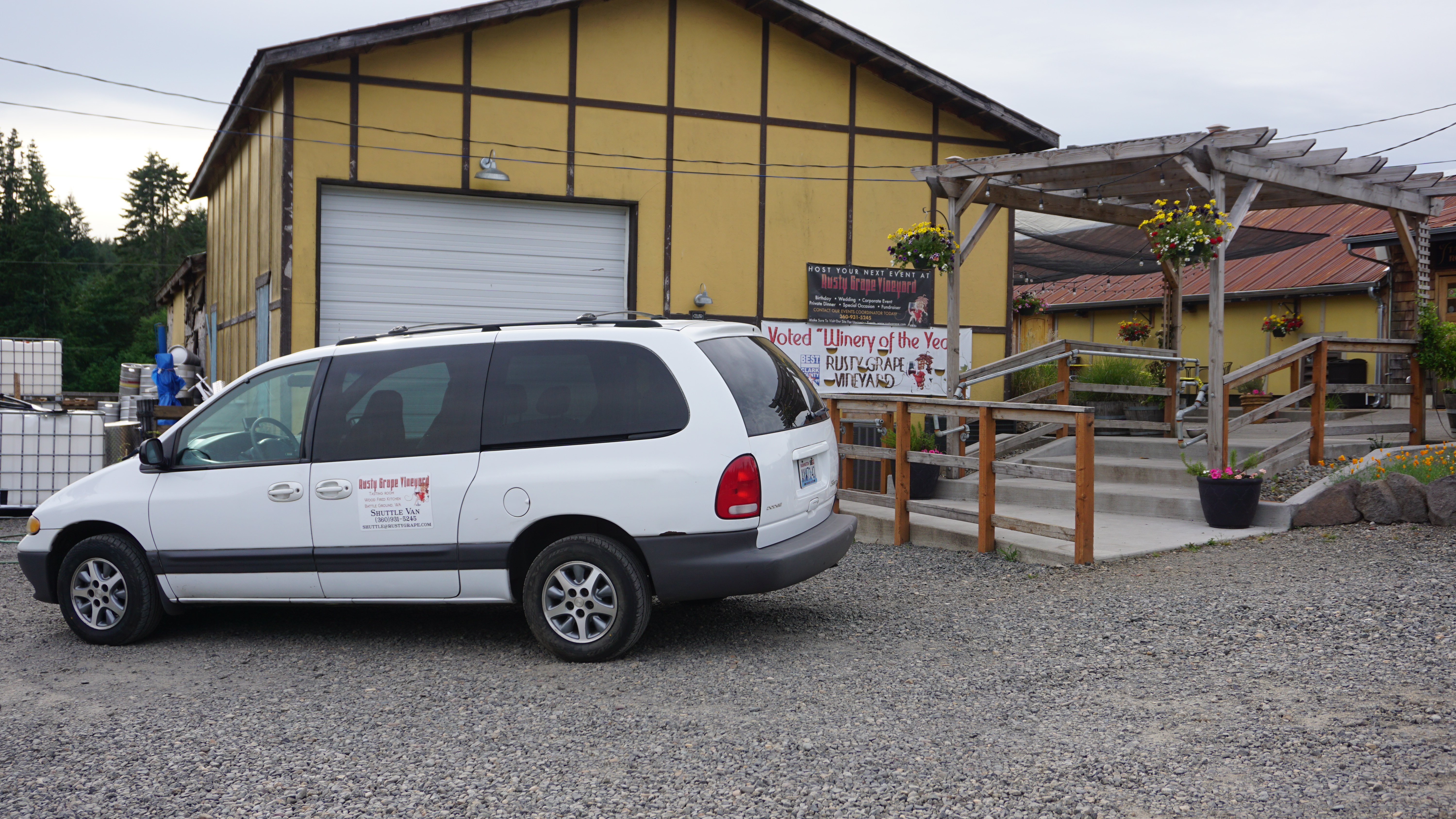 Since opening in 2006, Rusty Grape Vineyard's vision has been to provide a cozy atmosphere where guests can linger in a recreated Italian trattoria or osteria-style setting. Every step of the way and expansion concept has kept this focus squarely in mind.
This weekend, Rusty Grape takes 'home' and 'guest experience' to a whole new level with their introduction of a complimentary shuttle service. Matching tasting room hours, a six-passenger van is available to transport folks Friday through Sunday.
"The idea for the service started with the thought of offering more. Rusty Grape Vineyard's whole model is based on you being a guest," said Jeremy Brown, co-owner of Rusty Grape Vineyard. "How much more can you enjoy your evening knowing that you can be picked up at your front door and dropped off at our front door?"
The launch encompasses Battle Ground city limits—or within a few miles of Rusty Grape—to begin with. As the popularity of the service increases, a larger geographic area may be considered along with multiple shuttles. Mimicking the tried and true business model that has solidified them as a 10-time Best of Clark County winner as voted by The Columbian readers, Rusty Grape prefers to test the waters and rely on customer feedback.
Residents interested in using the service can email shuttle@rustygrape.com or call or text (360) 931-5245 to set up a reservation. A confirmation email with the number of passengers and requested pick-up time is then sent back.
Weekends can be quite busy at The Grape so a back-up van is available to facilitate expedient returns and the shuttle is equipped with storage for take-home bottles and to-go food items.
Brown stressed that the complimentary shuttle service is not intended to encourage excessive alcohol consumption and, when the van is wrapped, "Drink Responsibly" will be a visible theme.
"The idea (of the shuttle service) is to provide a relaxing evening and to further provide a service to our guests," Brown said.
The entire service is tracked with Glympse—an app that lets you know where the shuttle is en route and even the speed of the driver—as well as texts to let you know the car is on the way, has arrived and thanks you for your patronage once each passenger is delivered safely home.
It's an innovative and customer-friendly feature that's sure to be a hit right out of the gate for the mere fact that it just makes you feel a little spoiled to have a car pull up to your driveway and whisk you off to your favorite local spot on a Friday night. From your front door to theirs, Rusty Grape literally has you covered.
**If you like what you're reading, follow Corks & Forks by clicking the 'Follow' button or follow Corks & Forks  on Facebook or Twitter @WACorksandForks.