McMinnville rolls out new wine passport program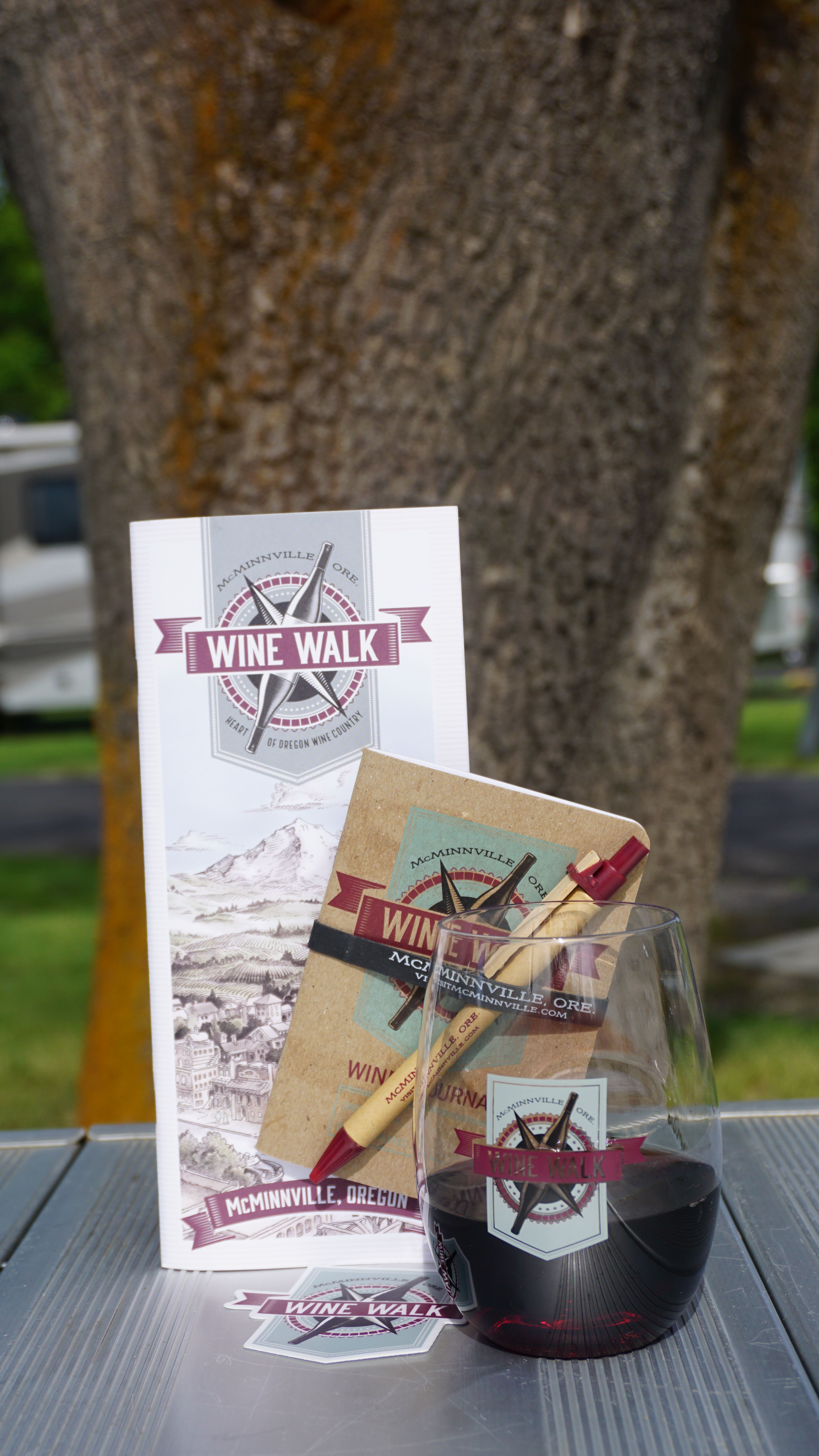 Over 500 wineries is a daunting number even for the most ardent wine fan so it's nice when visitor centers take some of the guess work out of a few days of exploration. Just in time for the unofficial start of summer, Visit McMinnville has rolled out the Wine Walk. A passport program highlighting 20 tasting rooms, the Wine Walk is a fun way to sample some of what the expansive Willamette Valley has to offer.
The majority of the tasting rooms covered with the passport are within a 15-minute walk from one another, making it a fun way to explore all the other businesses and storefronts that comprise the compact downtown core. Two particularly unique tasting rooms include Elizabeth Chambers Cellar—a refurbished, nearly 90 year-old diesel power plant——and Walnut City WineWorks, which once housed the Willamette Valley Walnut Company.
Lest anyone forget those grapes come from the fertile soil of the Valley, In the Hills is a selection of five very special wineries that allow visitors to enjoy an idyllic drive along country roads dotted with picturesque vineyards. On the short list are Maysara—a biodynamic winery—and Youngberg Hill Vineyards, where guests can enjoy sweeping vineyard views and spend the night at their award-winning bed and breakfast.
A downloadable map is located at VisitMcMinnville.com and complete passport booklets can be picked up at any stop along the way. Coming in June, an app for iOS and Android will be available, as well. Tasting fees apply at each location but prize levels are a great incentive for participation.
After collecting 10 stamps, a 33 Books Co. tasting notes journal along with a Wine Walk sticker and pen become mementos of your experience. Based in Portland, Oregon, 33 Books Co. is a publishing company focused on amazing liquids and foodie stuff and allows users to keep their personal notes in one convenient spot. The one designed for the Wine Walk has a handy wine flavor wheel, color meter and other tidbits that help novices and experts keep track of standouts.
Fifteen stamps rewards you with a commemorative Wine Walk GoVino wine glass, perfect for outdoor wine drinking (think picnics, RVing, camping and hiking). Visit McMinnville has left no craft beverage unrepresented in the Wine Walk. Five bonus stamps cover three breweries and two locations pouring spirits. Collect these stamps over and above the wine stamps and receive a Wine Walk Cap Lifter—a flat cap opener about the size of a credit card.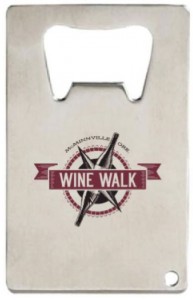 In an effort to incorporate as many top shelf tourist attractions as McMinnville has to offer, stamped maps are returned to the Evergreen Aviation & Space Museum. Located about three miles from the main drag, this museum is a world of its own with a theater, waterpark and many educational opportunities for all ages.
With a smorgasbord of adventures vying for our summer attention, the Wine Walk is a fun way to get to know or revisit the winecentric town of McMinnville.
**If you like what you're reading, follow Corks & Forks by clicking the 'Follow' button or follow Corks & Forks  on Facebook or Twitter @WACorksandForks.