Newest SW Washington Winery introducing lesser-known varietals to area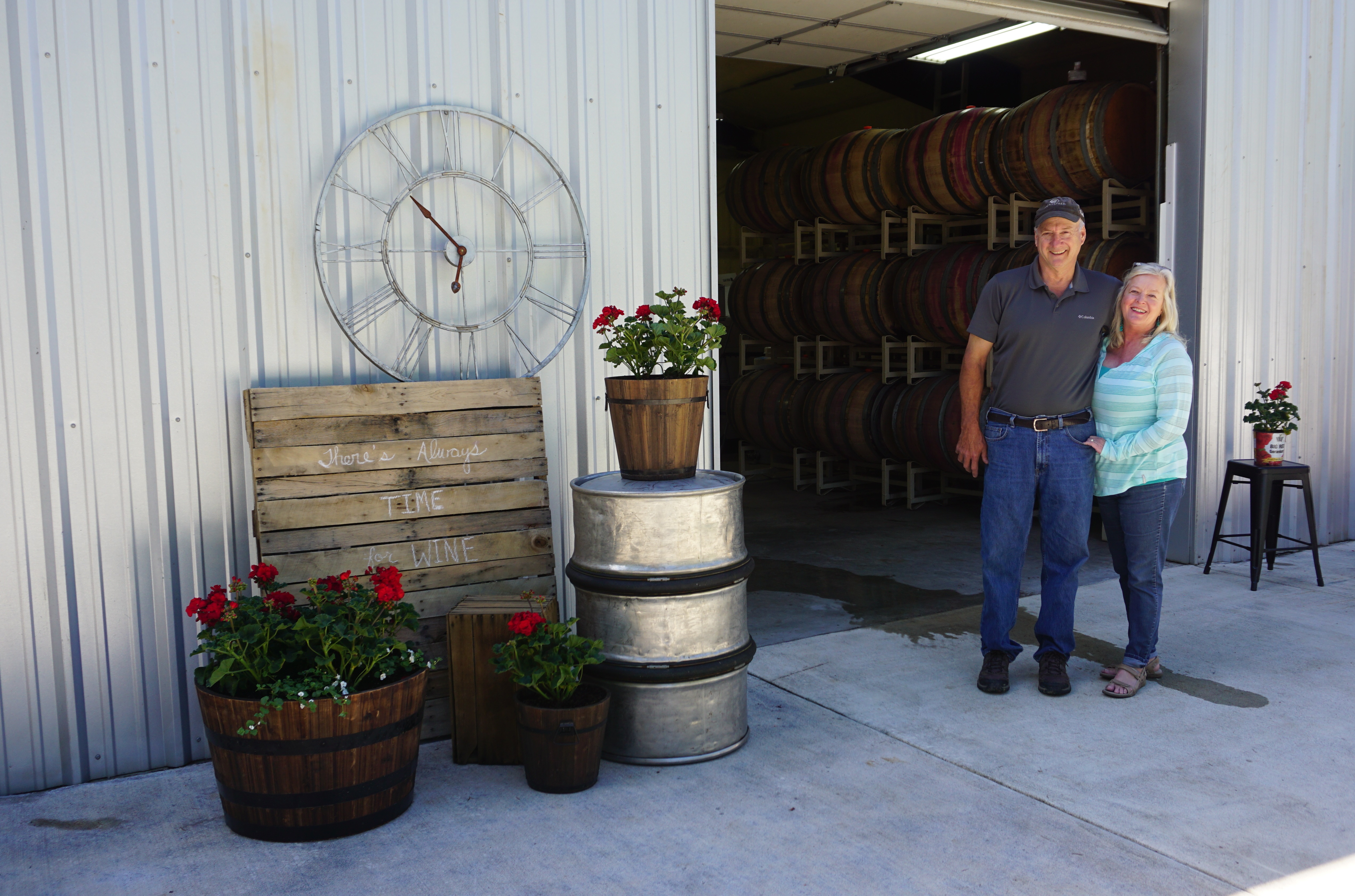 Remember school science projects? There was the famous Brady Bunch volcano (I'm dating myself), the almost-as-famous life span of a marigold conducted by yours truly and Laura Leadingham's project which led to the establishment of Clark County's newest winery.
"Our daughter, Laura, was in the ninth grade with a horticulture class and she got excited about planting grapes and we decided to do a horticulture project with 250 pinot noir vines here. The plants did so well, we bought some more grapes and it became a full acre," Joseph Leadingham explained.
That was back in 2003. Since then Joe and his wife, Bev, have increased their holdings to five acres of grapes with another 20 prepped for planting. On Saturday, May 7th, Stavalaura Vineyards and Winery in Ridgefield will open their tasting room to the public for the first time.
While Laura went on to complete her studies and now enjoys a career as a counselor, her parents' curiosity of vinifera has only intensified with each passing year. Through completing the Washington State University (WSU) viticulture and enology programs, Joe was introduced to Tom Thornton, executive director of Cloud Mountain Farm Center in Everson, Wash., who helped Joe zero in on grape varietals successfully grown in Northern Europe along the similar latitude as SW Washington—golubok and zweigelt-rebe. With proper attention to root stock grafting, Stavalaura is seeing impressive results.
Joe said "If you try to plant something here that's not from this latitude you're 50-50 or less in long term success rate. I enjoy finding out about different varietals and what will grow well here and increase its success."
Time will tell how the marketing angle of introducing the lesser-known varietals of golubok and zweigelt-rebe to a wine world where even gewürztraminer has its challenges for no other reason than imbibers prefer to be able to pronounce the wine they're ordering. However, given the chance, they are both offerings worthy of the risk. Walt Houser, winemaker and owner of Bethany Vineyard in Ridgefield, has been a fan of golubok for some time now and procured his cuttings from Stavalaura.
"The folks that I have given samples (of the golubok) to have had nothing but positive feedback. It's a hardy wine. It's an earthy wine. It's heavier and darker than cab," Joe said.
He went on to explain that unlike other red wines that develop their color from time in contact with the skin, golubok actually has some pigment located in its pulp.
Over Mother's Day weekend visitors will be able to taste for themselves and the Leadinghams are confident the wine will do the rest. Their opening lineup consists of a 2012 Pinot Noir, 2013 Pinot Noir, 2013 Golubok and 2013 Zweigelt—all estate-grown.
Hours for their soft opening will be from noon-5 p.m. to coincide with the Mother's Day Wine Tour which begins at Koi Pond Cellars in Ridgefield and is a reservations-only event. Folks are also encouraged to come on their own throughout the weekend and sit on the inviting patio that overlooks the vines.
Bev summed up the Stavalaura experience best when she shared, in her engaging Southern drawl, "I get out there and I just love sitting out there and looking and enjoying a glass of wine and I want everyone else to be able to do that."
A grand opening is forthcoming. Until then, Stavalaura will be open the first and third weekend of every month and outside food is welcome.
Connect with Stavalaura Vineyards and Winery at www.stavalaura.com.
**If you like what you're reading, follow Corks & Forks by clicking the 'Follow' button or follow Corks & Forks  on Facebook or Twitter @WACorksandForks.