Wine travels: The Fertile Fraser River Valley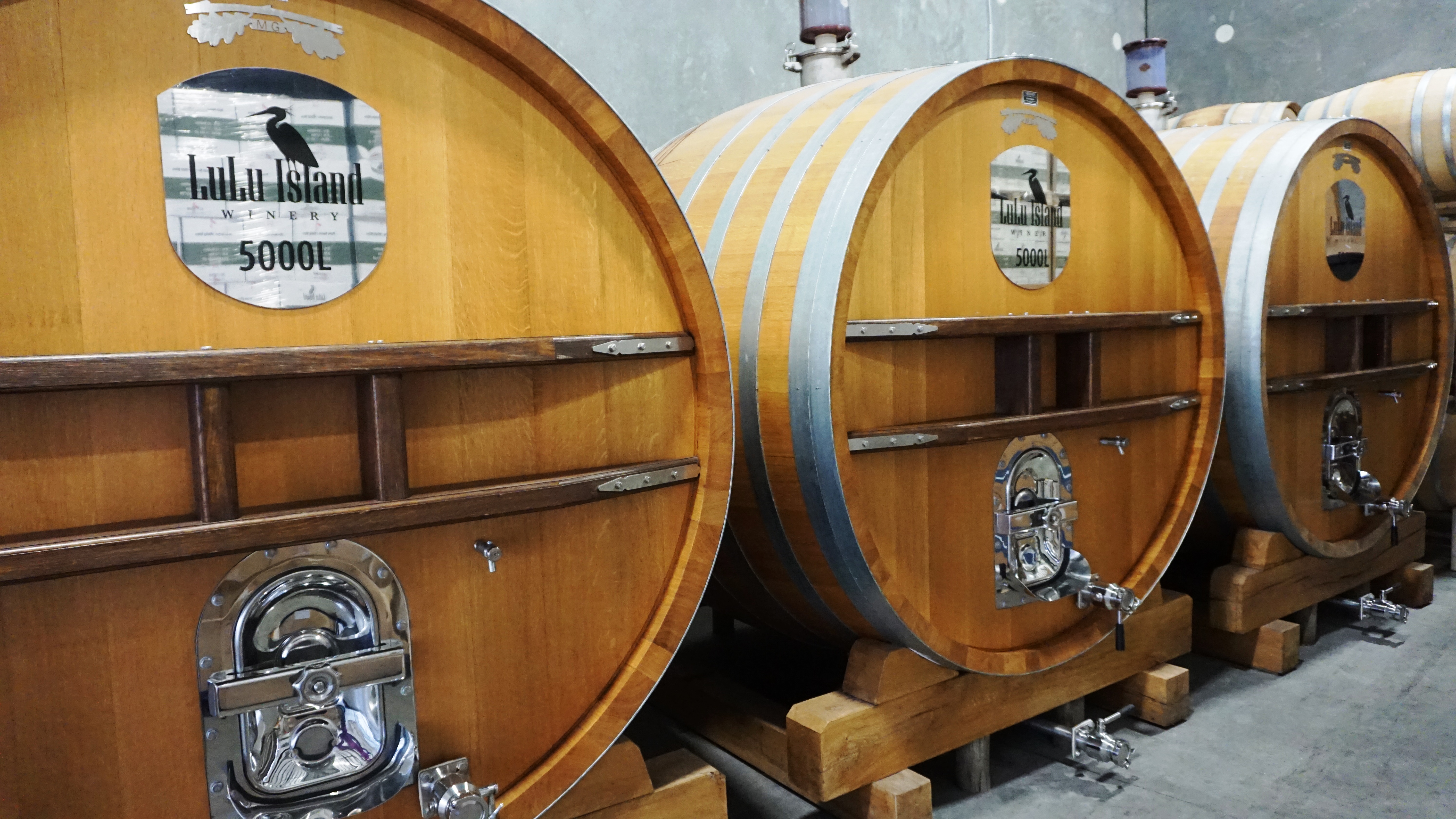 If towns like Abbotsford, Langley and Lulu Island ring any bells, then you've probably ventured up Canada way for some winetasting throughout the fertile Fraser River Valley of British Columbia.
Celebrating its 25th anniversary as a wine-growing region—thanks to Chaberton Estate Winery—2016 is a terrific excuse to road trip to this diverse area that spotlights their prolific blueberry crops and complements their own acres of grapes with neighboring Okanagan Valley varietals. Another treat is true ice wine, the wine created by pressing grapes allowed to freeze by hanging on the vine through the winter months. Second only to Germany, Canada is a leading producer of this decadent dessert wine.
Places like LuLu Island Winery and Canada Berries (formerly Sanduz Estate Wines) have focused on the huge popularity of their area for Asian tourism (Richmond sports the second largest Asian mall in all of Canada and you'd be hard-pressed to find a better example of Guangdong Cantonese cuisine than at Chef Tony) by hosting up to 10 tour buses an hour in high season but it's all orchestrated in such a fashion that couples and smaller groups are just as welcome to sample their award-winning offerings.
For a special treat, schedule wine tasting at Chaberton Estate Winery to coincide with the lunch or dinner hour. The on-site Bacchus Bistro is Zagat rated and worth the splurge. Also in the area is Backyard Vineyards, a casual stop that sells small plates to enjoy with a glass or bottle of vino under their covered picnic space overlooking their estate grapes; Blackwood Lane Vineyard set in a remodeled house — if you're lucky, your tasting will be presided over by Carlos Lee and a retelling of how he fell in love with wine as the son of a diplomat growing up; Mt. Lehman Winery which has a pension for pinot noir but has found their 15 acres ideally suited for pinot grigio and chardonnay, as well; andVista D'oro Farms Winery which is a bona fide agritourism destination that harvests their own trees to create a unique and delicious fortified walnut wine.
Lodging options abound but I found the Marriott Vancouver Airport Hotel in Richmond to be centrally situated for a weekend of wine tasting as well as area exploration. The SkyTrain efficiently whisks visitors from Richmond to downtown Vancouver in 25 minutes where a whole host of other tourist activities and shopping options unfold. For travelers seeking a small town feel, venture 15 minutes to Steveston Village—home of ABC's Once Upon a Time Storybrooke. Yes, during filming, the main street is completely rebranded and it's fun to recognize Cannery Café as Granny's and It's Posh as Mr. Gold Pawnbroker. Steveston has attributes of its own, however, like the upscale wine bar Gudrun, inspired fish dishes with a dynamic view at Blue Canoe Waterfront Restaurant and Garry Point Park—the perfect introduction to Richmond's 80 kilometers of interconnecting walking and biking trails to exercise off some imbibing.
For more information on British Columbia wineries, go to www.winesnw.com. For more information about Richmond, BC, go to www.tourismrichmond.com.
**If you like what you're reading, follow Corks & Forks by clicking the 'Follow' button or follow Corks & Forks  on Facebook or Twitter @WACorksandForks.