The 6th Annual North County Wine Run returns to Rusty Grape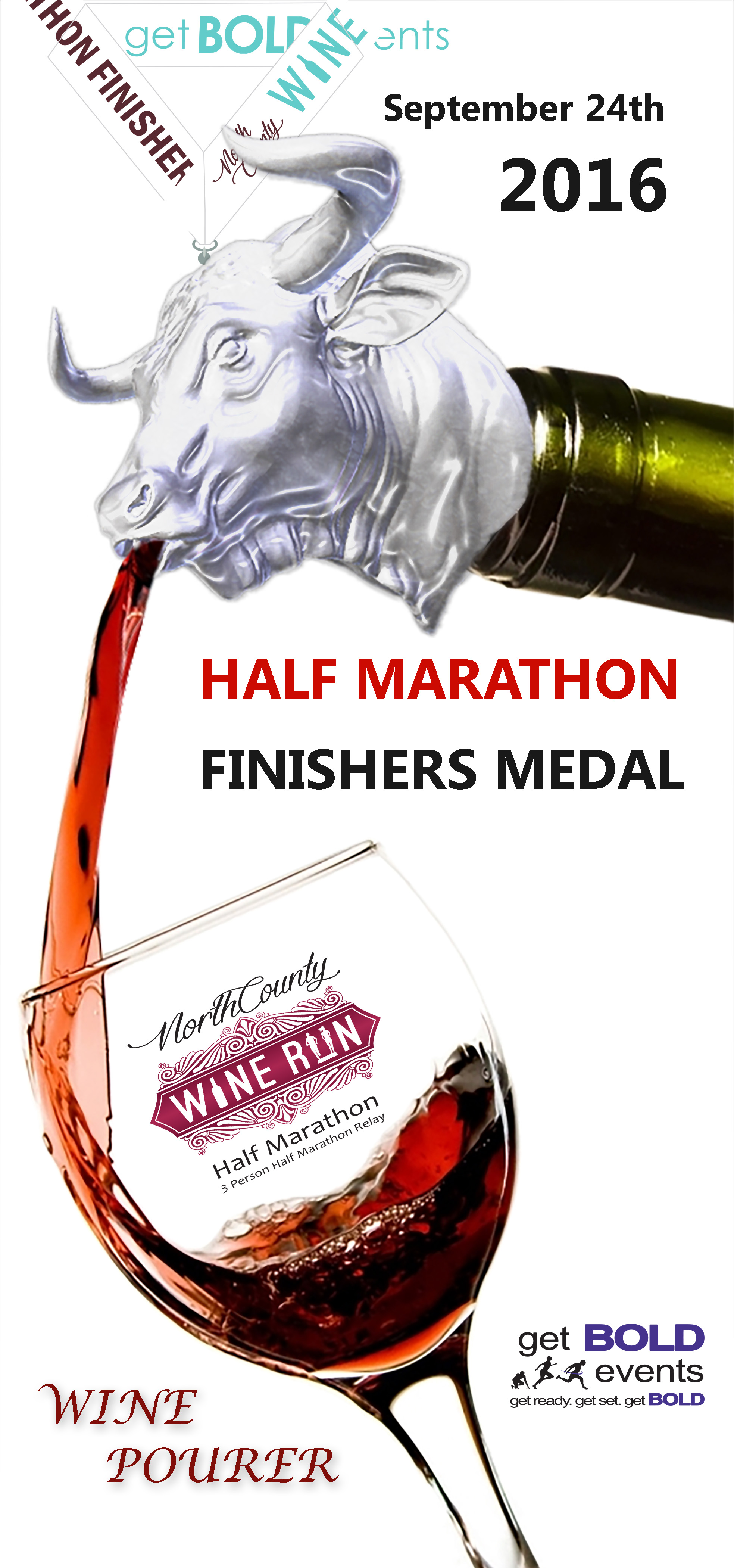 On your mark, get set, runners begin your training for the 6th Annual North County Wine Run. On September 24, this destination run returns to Battle Ground's Rusty Grape Vineyards. Enticing bling and a new feature make it bigger and better than ever.
As in the past, a half marathon course anchors the day but a three-person relay race has been added that promises to bring an extra layer of participation as well as a unique medal.
Elba Benzler, executive director for Get Bold Events, said "They (relay runners) dress up, wear costumes and have fun with it. The prize for the relay is a three-part wine barrel. Each leg receives one piece and runners can come back in 2017 for piece two and 2018 for piece three."
With the expectation that this new offering will be a huge draw, Get Bold is capping the relay teams at 65 so signing up early is highly recommended. Benzler shared that the uniqueness of each leg should make for diverse relay teams. With slightly rolling hills over 3.3 miles, leg two is the easiest while legs one and three will challenge runners with steep declines and inclines.
Half marathon and first leg relay runners begin at Rusty Grape Vineyards and will run literally through Olequa Cellars (where leg two runners will be waiting) and Heisen House Vineyards (where leg three runners will begin) on this exceptionally picturesque course that ends at Rusty Grape.
Registration includes a Race Tech t-shirt, race bib, chip timing, event wine glass, finisher's medal, a pasta lunch after the race and live music. Participants may also choose between a wine flight tasting or a glass of wine at the post-party. Also at the post-party will be chances to win donated gift baskets provided by participating wineries and area businesses.
Another perk for runners is the inclusion of a shuttle bus provided by Beaches Restaurant which will transport participants wearing bibs on a continuous loop from Rusty to Emanar Cellars, Galeotti's Wine Cellar, Olequa Cellars, Heisen House and back to Rusty beginning at 10 a.m. and operating until 3 p.m. For September 24 only, these Battle Ground establishments will treat runners as a wine club member for the day, making it an excellent opportunity to stock up on local wines and shop local wine bars.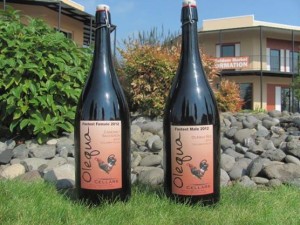 Olequa Cellars will continue its tradition of supplying a Jéroboam of wine (twice the size of a magnum) to the first male and female finisher of the half marathon. According to Brian Tansy, owner and winemaker at Olequa, one three-liter bottle contains a red blend and the other is a late harvest riesling.
Folks who've participated in past North County Wine Runs know that Get Bold supplies top-notch medals destined to become collector's items and 2016 is possibly the best one to date—their bull logo in three-dimensional form made of metal and chrome-plated.
"This thing is so unique, it's worthy of being a marathon medal," Benzler said. "It can pour wine, vodka, whiskey and the breather valve on the back of the medal acts as an aerator."
Last hosted at Rusty Grape in 2012, owner Jeremy Brown said "Rusty Grape Vineyard's property has developed much since the first runs. We are excited to have everyone up. Along with the opening of more outside tasting bars for guests to enjoy, we have lunch for the runners and the kitchen will be open for non-runners, as well."
For more information, go to ncwinerun.com.
**If you like what you're reading, follow Corks & Forks by clicking the 'Follow' button or follow Corks & Forks  on Facebook or Twitter @WACorksandForks.