Simple wine and food pairing tips to try at home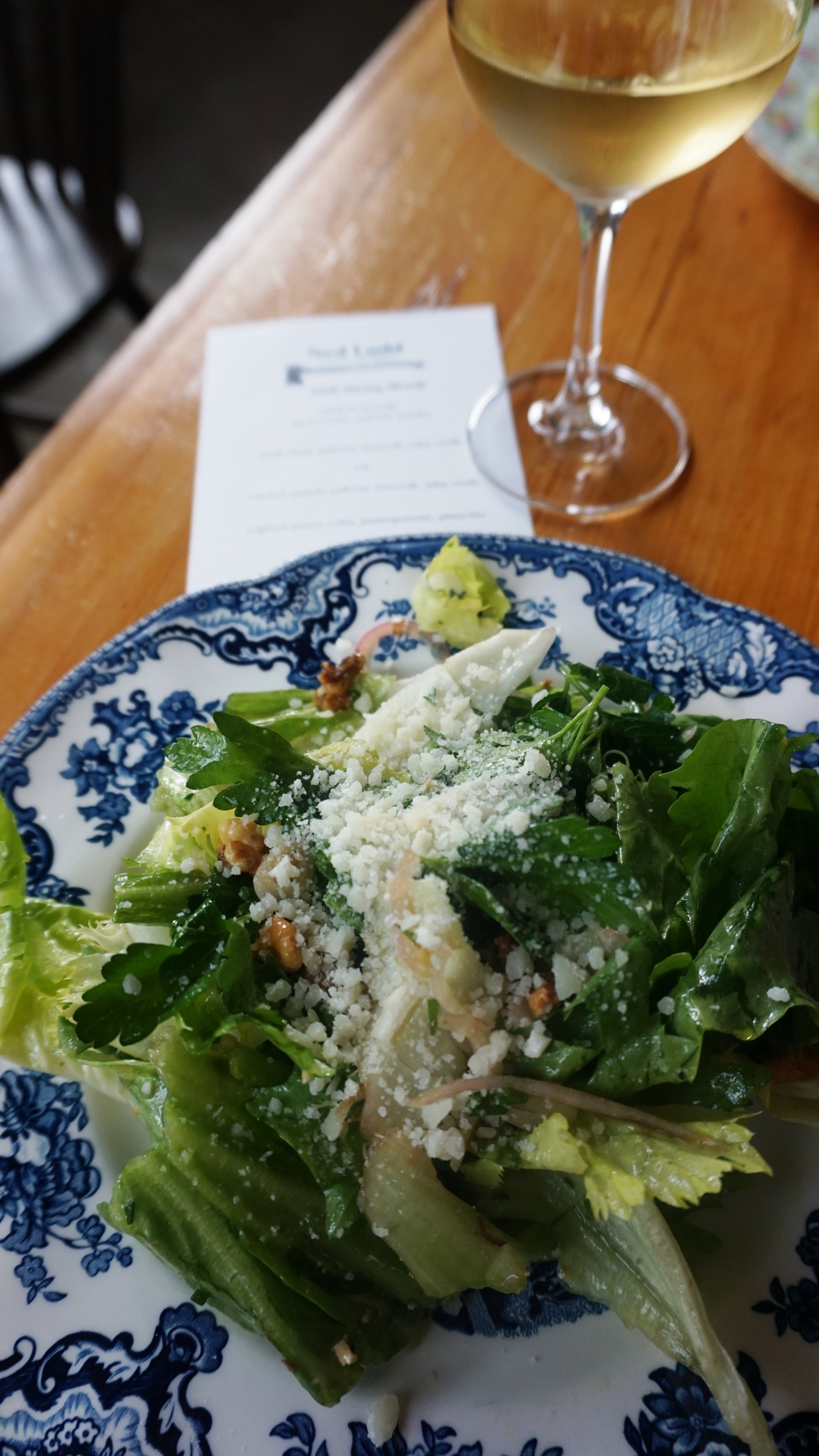 It happens at every wine tasting event; someone puts a glass to their lips to try what is touted to be a phenomenal representation of chardonnay or cabernet sauvignon. Expectations are high and then quickly dashed as the liquid mixes in their mouth and lingers on their palate. Egad, it might even be spit out!
So what just happened? Are they not a sophisticated wine drinker? Was the wine corked? Suffering a bit from volatile acidity (VA)? Sadly, it could just be the wine really needed to be paired with the right food to be properly appreciated but some people will walk away with the judgement that all chardonnay is too oaked or cab sauv is unapproachable.
Portland Dining Month, going on throughout March, is an excellent opportunity to not only try a specially-selected three-course meal for $29 per person at over 100 top notch restaurants but18 of those are Oregon Wine A-Listers. For an additional $15-$20, diners can enjoy each course expertly paired with a wine and taste for themselves how different varietals complement certain foods and vice versa.
At a recent Ned Ludd visit, I enjoyed three Willamette Valley Brooks wines with my meal and the first course superbly illustrated my point. Their 2013 Riesling was a bit petrol on the palate. While petrol in riesling is a desired quality for aging, it's not always pleasant to sip on its own and not everyone likes the flavor. Paired with escarole with lemon, parmesan, walnuts and parsley, the mildly off-putting features of this wine blended beautifully with the herbal and earthy characteristics of the salad.
This exercise can be tried at home with a bottle of dry riesling though may not replicate exactly since Brooks practices organic and biodynamic farming, lending their grapes to more significantly display any environmental stresses occurring during the growing and harvest seasons. Regardless, take a sip of the riesling then a bite of blue cheese, aged parmesan, lightly toasted walnuts or green olive (I.e. Castelvetrano) and another sip of the riesling. The protein in the cheese, earthiness in the nut or herbal notes in the olive bring completely different characteristics to the forefront of the mouth.
Moving through the meal, the 2013 Pinot Noir with the pork chop or roasted squash with polenta and broccoli salsa verde again emphasized earthy qualities. On its own, this pinot was a bit lighter than even I prefer but, with all the rains at harvest, 2013 was a difficult year and the wine's elegance actually deepened with the food combination. At home, an earthy Willamette Valley pinot noir (as opposed to a fruit forward one typically found in warmer climates like Southern Oregon or Eastern Washington) served with a platter of aged goat cheese, black olives (I.e. Cerignola) or crimini mushrooms and roasted garlic spread over crostini will take the wine to a whole new level.
The 2014 Tethys, Late Harvest Riesling capped off the yoghurt panna cotta with pomegranate and pistachio dessert decadently. Dried fruit, honey and nectar notes in this dessert wine struck a luscious balance. At home, a late harvest riesling could be served with a simple assortment of dried fruits (apricot, peach, fig), stilton cheese and toasted, candied pecans or, as Brooks suggests, vanilla bean ice cream drizzled with caramel sauce.
**If you like what you're reading, follow Corks & Forks by clicking the 'Follow' button or follow Corks & Forks  on Facebook or Twitter @WACorksandForks.