Wine & Travel: Savor Cannon Beach 2016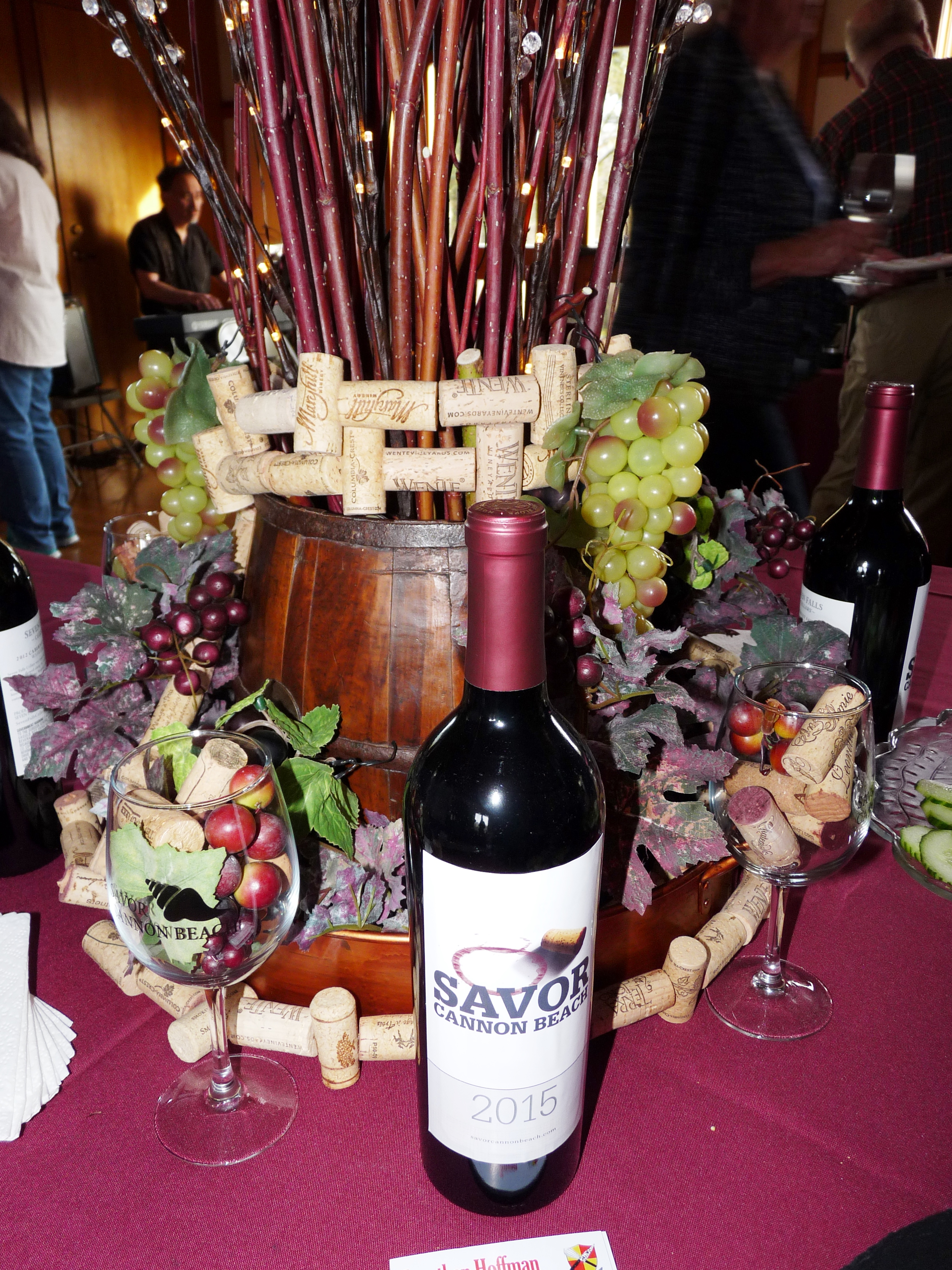 If you like wine, quaint coastal towns and chef-inspired cuisine, you won't want to miss the 6th Annual Savor Cannon Beach held throughout Cannon Beach, Oregon from March 10-13.
The brainchild of Gary Hayes, publisher of Coast Explorer Magazine, Savor Cannon Beach does a remarkable job showcasing all that Cannon Beach has to offer from Tolovana to midtown to the charming and walkable downtown core.
Over the course of four days guests can attend as many of the nine festival events as their hearts desire (although two of them are limited to 24 participants) and between events there's plenty of time for leisurely strolls on the expansive beach with the iconic Haystack Rock as a photo backdrop.
Expect wineries to predominantly represent Washington and Oregon but don't be surprised if you taste some from farther afield like Idaho, Alaska and British Columbia as Savor Cannon Beach sponsors the SavorNW Wine Awards which is open to wines produced in these areas.
This truly is a fantastic opportunity to taste—over the course of four days—dozens of wineries in a postcard-inspired town. If 2016 is anything like previous years, expect little perks like Winemaker's Dinners and specialty shops getting in on the action (I.e. coffee, chocolate, oil & vinegar).
The long weekend begins with Thursday Night Throwdown pitting Oregon versus Washington in a friendly competition accompanied by light appetizers from local chefs. A similar event—Battle of the Blends—occurs on Friday night with different wineries and the addition of Battle of the Bites where attendees vote for their
favorite wine and culinary creation.
Two unpretentious wine seminars are hosted respectively by husband and wife team, Hank and Nancy Sauer and syndicated wine writer, Andy Perdue. Prepare to be schooled with some insider wine tips by the Sauers (I.e. the smell of pencil graphite = aged in French oak, the smell of vanilla = aged in American oak) and the refreshingly down-to-earth approach of Perdue.
Art lovers will particularly enjoy Friday night's Wine, Art and Cheese Walk which was cleverly titled Palettes & Palates at the 2015 Savor. This years' addition of a regional cheesemaker at each gallery is sure to raise the bar.
The biggest event of the festivities is Saturday night's Wine Walk which typically draws a crowd of 500 who descend on a diverse landscape of businesses from real estate firms to art galleries to hotels.
Folks typically like to head home Sunday morning but they'll be missing out on a tasting of gold medal-winning wines from the 2016 SavorNW Wine awards accompanied by locally-made brunch bites if they do. In its fifth year, the SavorNW Wine Awards recognizes the elegant and the eclectic—from Seven Falls Cellars to Abiqua Wind Vineyard to Cannon Beach's own Puffin Brand Wines which raise funds to support the research and preservation of these unique birds that call Haystack Rock home for several months out of each year.
Several lodging options, including hotels, cozy B&Bs and a close-in RV park, guarantee overnight accommodations for every budget. It's the coast in spring time so expect everything from sideways rain to sun breaks when packing for your adventure and be sure to bring a camera to capture the amazing sunsets that are sure to make an appearance or two.
For more information, go to www.savorcannonbeach.com or www.cannonbeach.org.
**If you like what you're reading, follow Corks & Forks by clicking the 'Follow' button or follow Corks & Forks  on Facebook or Twitter @WACorksandForks.