Bring wines that overdeliver to your holiday celebration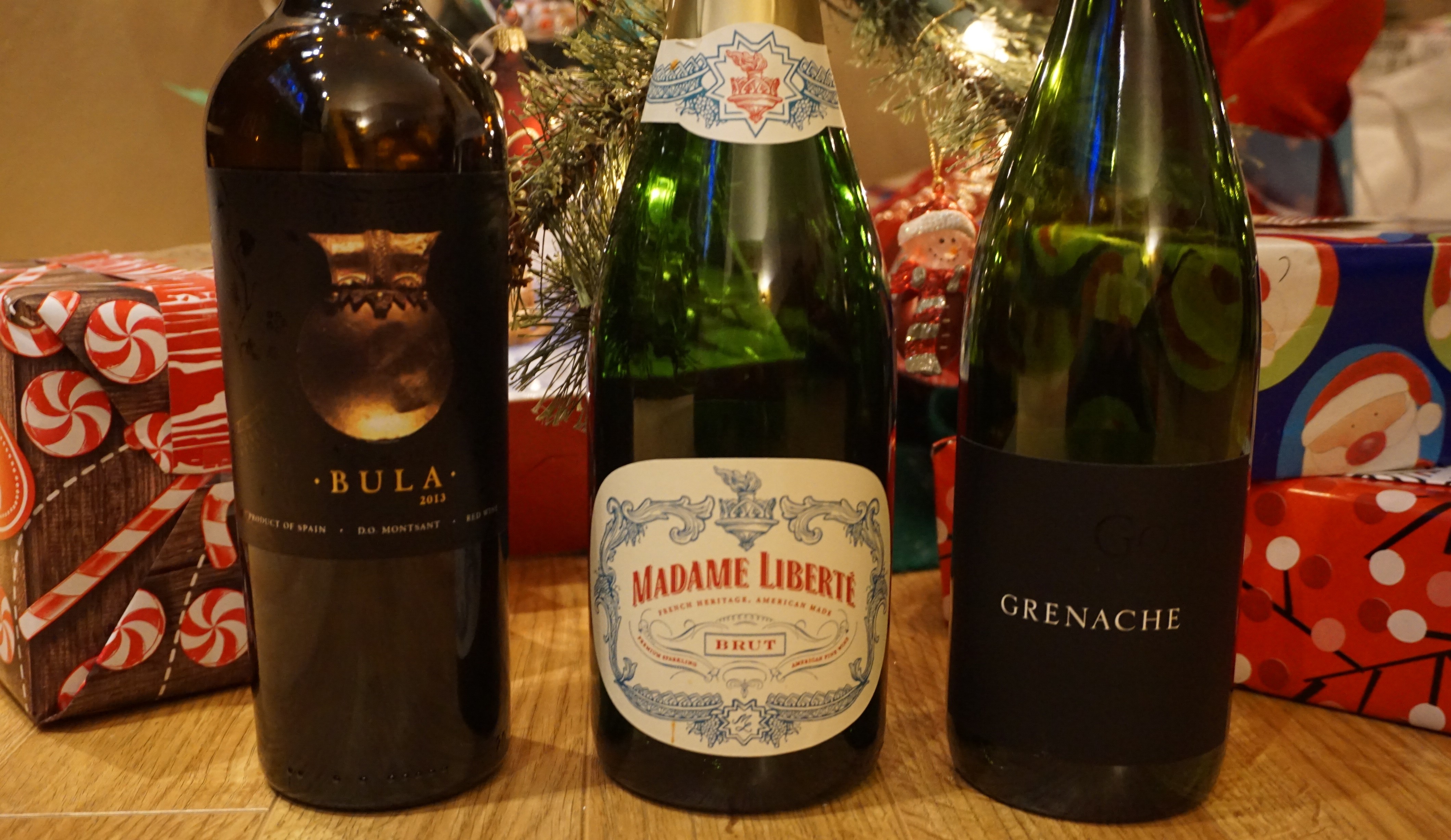 We find ourselves smack dab in the middle of the holiday season but the two big ones—Christmas and New Year's—have yet to arrive. When compiling a shopping list, don't forget some standout wines to showcase that special occasion menu and, to simplify things, pick them up a few aisles away from the Christmas ham or New Year's prime rib.
Every year, the wine buyers at Whole Foods Market compile a list of Top 10 Holiday Wines to enjoy with the season's celebrations at a price point of less than $20 a bottle. The complete list can be viewed at www.wholefoodsmarket.com. Here's what I learned during a recent phone call with specialty team member, Justin Russel.
Eierdam: If we're tweaking our recipe, say honey-baked ham vs. a more savory style, what should be our main considerations when choosing wine? Russel: Like with like so pick smoky, richer profile wine for smoked meat and a wine with a bigger fruit presence for sweeter variations or the opposite; a more acid-driven wine to cut through the sweet for, say, a honey-baked ham.
Eierdam: If I'm going with one wine, as opposed to several different styles, to carry me from the prime rib, to the mashed potatoes, salad and cranberry sauce, what should I consider? Russel: The wine in the lineup for that is Squadra Rosso. It's gonna have the acid profile to cut through the fattiness and be structured enough to hold up to sweet things like sweet potatoes and cranberry sauce but not too high in alcohol that it'll burn out your palate a quarter through the meal.
Eierdam: A lot of folks in America shy away from pairing wines with dessert. Give me some great ideas for wines to pair with apple pie, pecan pie, pumpkin pie and, maybe, a chocolate dessert. Russel: Sea Pines Old Vine Petite Sirah is a great choice to pair with richer, bigger desserts so pecan pie with that would be really beautiful. Also, Bula Montsant or Santa Julia Reserva Mountain Blend have fruity rich profiles that accent and complement. My first choice would be the Sea Pines Old Vine Petite Sirah. A big, inky, fruit juicy wine against chocolate is the perfect pairing.
Eierdam: We always think bubbly but let's talk about what else on this list says New Year's to you and why. Russel: I want to be able to have things all evening so Domaine Bernard et Christophe Richel Apremont comes into play because it'll help keep my palate intact and still be able to enjoy a New Year's toast and Cave de Lugny Chardonnay—with its high acid and low alcohol—also goes well with lighter style foods. For reds, Squadra Rosso or The Stash Pinot Noir because, despite being from the Santa Rita Hills in California, that pinot shows up lighter and livelier than we generally think of for pinot noir.
Eierdam: Nuts, cheeses, oysters, crab; I see these as wonderful finger foods for a New Year's party. Help me pair these nibbles up with vino. Russel: Madame Liberté Brut definitely and Casas del Bosque Sauvignon Blanc would also be something that would really kick up roasted nuts or caramelized pecans. Their acid levels are great counterparts to salty sweetness and oysters.
Eierdam: Talk to me a little bit about the least known wine on this list—Domaine Bernard et Christophe Richel Apremont. What are your thoughts for its place in our holiday celebrations? Russel: It's a tiny region but one of my favorite for price to value. I think it overdelivers. It concentrates on a big, bright acid profile. Savoie is a tiny mountain region that borders Switzerland and produces jacquère grapes –bright, aromatic, herbal and always so cost effective. Apremont is perfect if you're one of those people who can't stand bubbles.
**If you like what you're reading, follow Corks & Forks by clicking the 'Follow' button or follow Corks & Forks  on Facebook or Twitter @WACorksandForks.