VanArnam Vineyards brings Rattlesnake Hills AVA to the 'Couv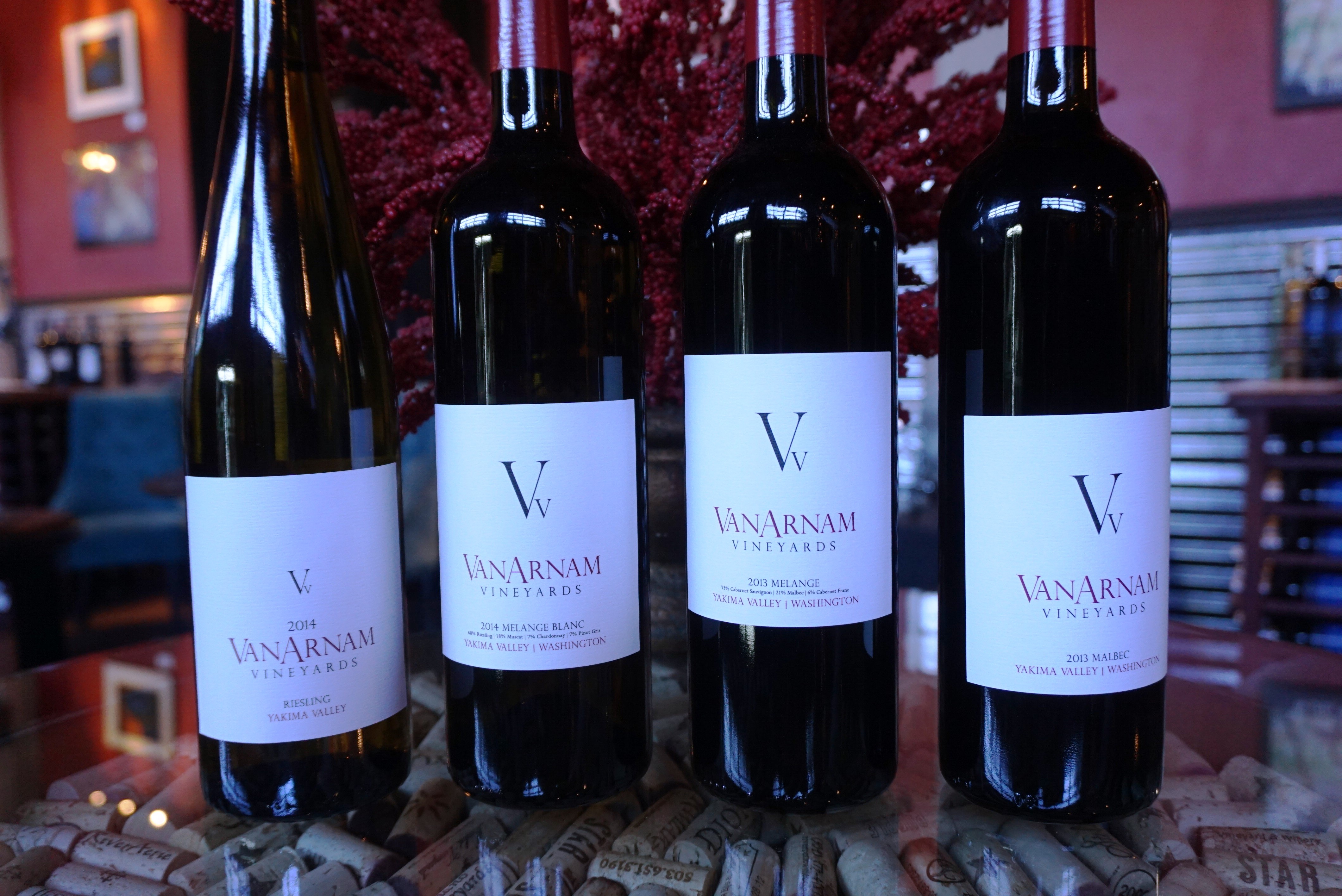 The newest winery to join Vancouver's only co-op, Cellar 55 Tasting Room—located in Uptown Village—hosted their launch party on Saturday night and even Santa Claus was on hand for the occasion.
Ridgefield residents Kent and Allison VanArnam chose Zillah, Washington to plant their vineyard due to the area's reputation as the ideal climate for producing premier wine grapes. They began back in 2007 and now harvest estate-grown cabernet franc, cabernet sauvignon, malbec, merlot and syrah . Grapes for their white wines are sourced from neighboring vineyards in the Rattlesnake Hills AVA.
Once a vast orchard, VanArnam Vineyards is still home to 1,000 cherry trees, making for a striking scene during spring bloom and lending a cherry aroma that goes from a light hint to distinct nose in the entire red lineup.
Recognizing that some wines call for a more tannic structure to complement a juicy steak, a small amount of pressed wine is added to certain vintages and varietals but, predominantly, VanArnam wines are free-run (juice created by the weight of the grapes and crushing prior to pressing), resulting in a smoother mouth feel and less astringency than wines that are made up of the traditional 30-40 percent pressed juice.
Still considered a young winery, VanArnam Vineyards recently received a 91 from Wine Spectator for their 2013 Melange red which is a blend that changes from year to year with cabernet sauvignon making up the largest percentage of the grapes.
Their 2014 Viognier has the tell-tale honeysuckle bouquet with a waft of stone fruit leaning toward nectarine and the fuller body makes it an excellent suggestion with chicken, crab or scallops.
Just enough malbec in the Melange gives it a drier flavor profile that includes some spice notes, black cherry and a hint of smoke. My mind goes to Mexican food although this could be nice with barbeque or even eggplant parmesan.
VanArnam's practice of aging their wines for nearly two years in French oak barrels lends subtle vanilla notes to their 2013 Cabernet Sauvignon mingled with an herbal eucalyptus quality. The palate is black fruit with a touch of violet and medium plus tannins; a nice wine for a steak topped with sautéed mushrooms to bring out the earthiness of cab, a charred burger to bring out the smoky characteristics or roasted chicken accented with a sweet glaze to marry with the black fruit notes.
This new partnership between VanArnam Vineyards and Michelle Brinning, owner of Cellar 55, supports her commitment to bring hand-crafted Eastern Washington wines to the west side. Along with Walla Walla-based Five Star Cellars and Basel Cellars, VanArnam wines can be enjoyed Wednesday through Sunday at Cellar 55—an ideal respite during this busy Christmas season.
**If you like what you're reading, follow Corks & Forks by clicking the 'Follow' button or follow Corks & Forks  on Facebook.