Paul Durant leaving a legacy one tree at a time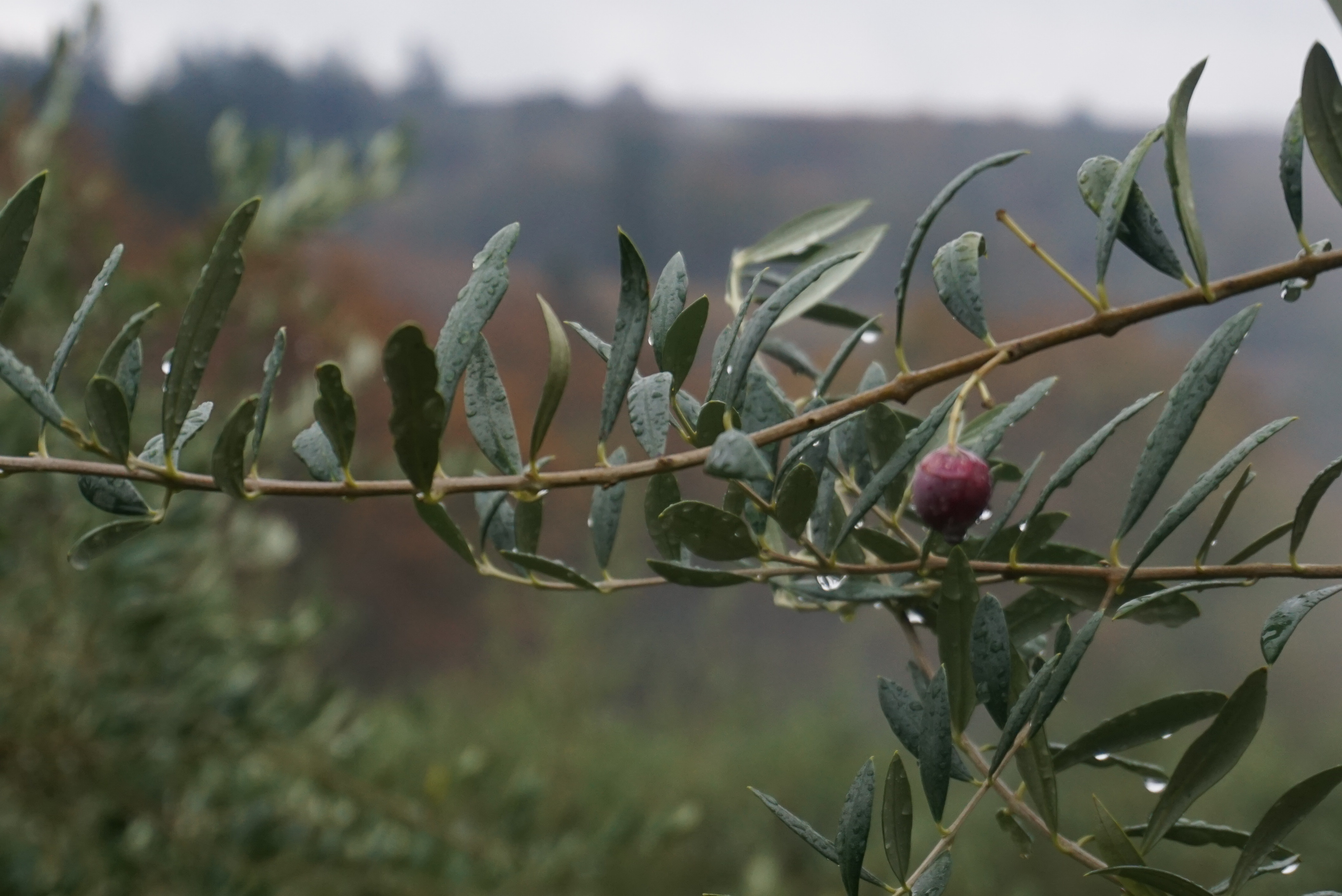 Extra virgin olive oil from Italy and Spain is divine. Procure it from California and it can be dubbed 'local.' But, did you know that Oregon could be the next up and coming olive oil state if master miller, Paul Durant, has any say in it?
Although Durant enjoys the process of olives being pressed through their eight year-old custom-built Alfa Laval olive mill, what drives him are the tiny starts stretching to become big and strong in the warmth of the nursery. How to grow olive trees in a climate that hasn't successfully done so on a wide scale in the past intrigues him and the frost of December 2013, that appeared to wipe out a vast majority of their 13,000 estate trees, only solidified his determination.
Propagating cold climate olive trees could put the Oregon Olive Mill and fourth-generation farmer, Durant, on the map similarly to Lett and Erath of Oregon pinot noir fame. Although the 2015 harvest equaled approximately eight percent of their total production, that number is a moving target as quality over quantity is emphasized. California olives continue to be brought in to supplement the Koroneiki, Arbequina, Tuscan, Frantoio, Ascolano and Picual olive oil varietals milled and offered for sale at Oregon Olive Mill although all of these varietals are grown in small quantities on their lovingly-tended, 17-acre olive grove site.
Oregon Olive Mill's commitment to education is evident in their employment of Libby Clow— olive oil program ambassador who holds a Master of Food Communication. She deftly espouses the health benefits of this over 6,000 year-old viscous condiment while liberally drizzling it on freshly-baked bread at public events meant to stir a passion and grow an understanding. Opportunities to see the estate mill in full swing happen throughout the November harvest and culminate during their annual Olio Nuovo Festa when visitors can enjoy the robust flavors of just-pressed oil although tastings are available year-round and mill tours can be reserved seasonally.
On the grounds of Red Ridge Farms, the Oregon Olive Mill is one piece to a destination experience puzzle. Durant Vineyards, producers of top-quality pinot noir among other varietals; the Red Ridge shop, featuring an array of home and garden gifts from estate-grown lavender to herbs, salts, the oils and vinegars; the beautiful nursery inspired by the green thumb of Paul's mom, Penny, where visitors can purchase olive trees and lavender plants; and the Garden Suite and Stoneycrest Cottage where travelers can lay their heads amongst the tranquil 120-acre estate are the individual components that elevate the sum of its parts.
As trial by error, an understanding of terroir and an appreciation of climate drive the winemaker to hone his craft vintage over vintage, so, too, is the progression of the master miller. Durant possesses the patience, tenacity and reverence to leave behind a rare legacy.
**If you like what you're reading, follow Corks & Forks by clicking the 'Follow' button or follow Corks & Forks on Facebook.