SE Wine Collective and Niche Wine Bar celebrate Beaujolais Nouveau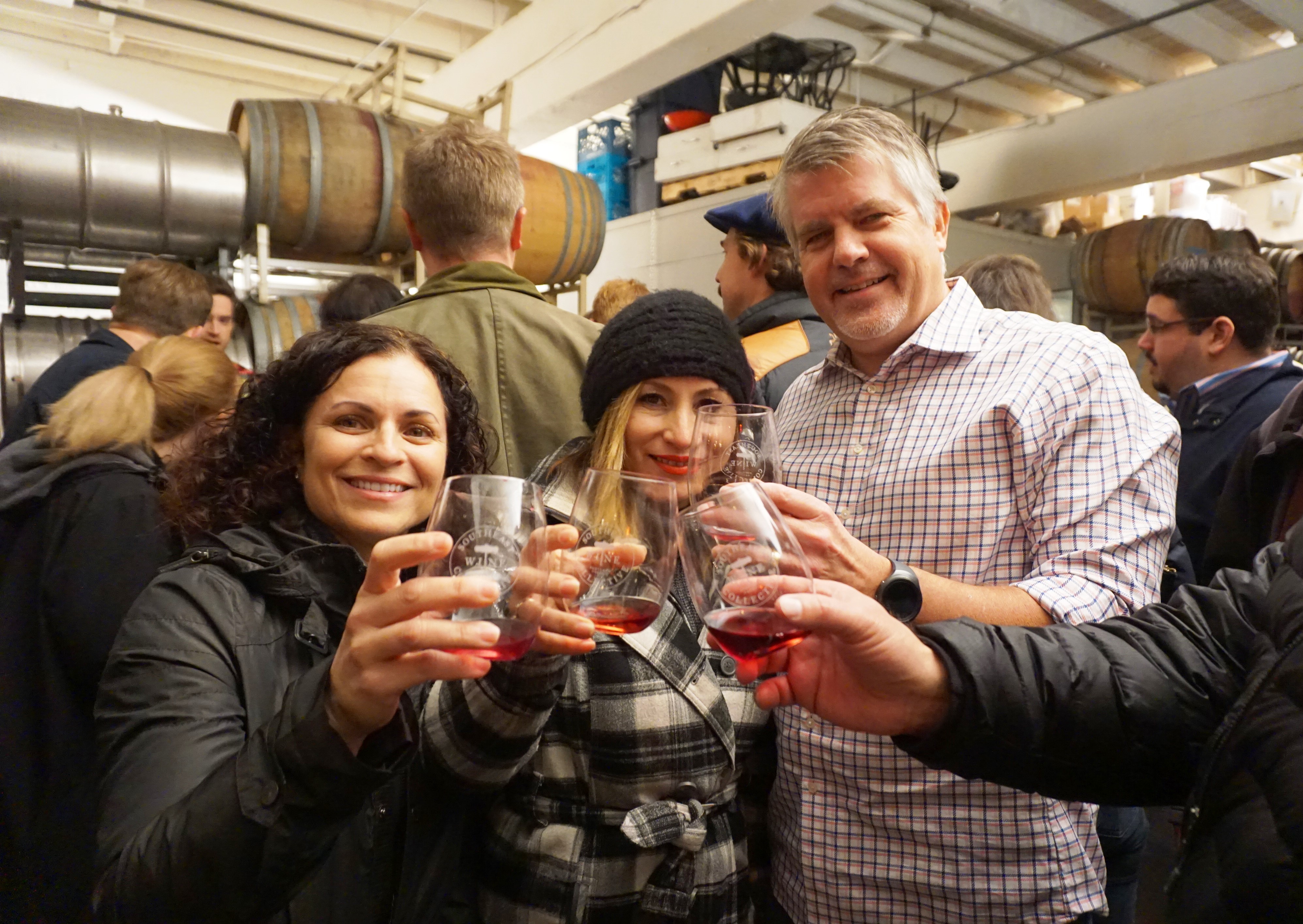 Despite recent events, or maybe because of them, Beaujolais Nouveau Day went on as planned on November 19 as it has for nearly 65 years in the south of France. Marked on the third Thursday in November with all manner of celebratory pageantry, Beaujolais Nouveau Day is proof that France, a country known as the keeper of traditional winemaking, has a lighter side.
Beaujolais Nouveau is 'new Beaujolais'— the fresh, fruity and low in tannin product of grapes fermented only briefly before release. It's the French saying 'After all our hard work laboring in the vines and bringing in the fruit, let's pour some wine and kick up our heals.'
It is not a wine meant to be taken seriously although some wine critics attempt to. Respected wine author, Karen MacNeil, once wrote that "Drinking it (Beaujolais Nouveau) gives you the same kind of silly pleasure as eating cookie dough."
I don't know about you but I love cookie dough so I say 'bring it on.'
The festivities that take place in southern Burgundy have been adopted in many forms all over the world and America's fondness for Beaujolais Nouveau may be due to its innate ability to pair with many Thanksgiving table dishes.
One well-attended Portland event enjoyed an unseasonably dry evening this past week; the 2nd annual Nouveau Division Crawl, hosted by the Southeast Wine Collective.
A $25 ticket afforded attendees of the Nouveau Division Crawl small bites specially prepared to complement Beaujolais Nouveau at Cibo, Salt & Straw, St. Honoré Boulangerie, Sunshine Tavern, Imperial Bottle Shop, The Woodsman Tavern and a tasting of Oregon-made Nouveau from several of the Southeast Wine Collective winemakers.
Traditionally made from the Gamay grape, guests enjoyed Nouveau of Grenache, Nebbiolo and Pinot Noir, as well.
After partaking in the offerings at each perfectly-chosen spot along a few block radius of Division Street, establishment employees stamped each participant's ticket which was then exchanged at the Southeast Wine Collective for a complimentary curated flight of wine inside their cozy bar—a treat I decided to save for another visit.
If you haven't been able to enjoy a Beaujolais Nouveau gathering yet—or simply haven't had your fill of this unpretentious vino—join Leah Jackson, owner of Niche Wine Bar in Vancouver, for their event taking place this Wednesday, November 25 from 3 p.m. to close. Her crew will be pairing a flight of Nouveau and Cru Beaujolais with such tasty treats as duck confit and smoked salmon rillettes. Knowing Leah, she'll have bottles available for purchase should you find just the right Turkey Day wine or choose from her daily inventory of over 160 bottles.
Raise a glass. Le Beaujolais nouveau est arrivé (The new Beaujolais has arrived)!
**If you like what you're reading, follow Corks & Forks by clicking the 'Follow' button or follow Corks & Forks  on Facebook.