Maryhill Winery brings the Gorge to Vancouver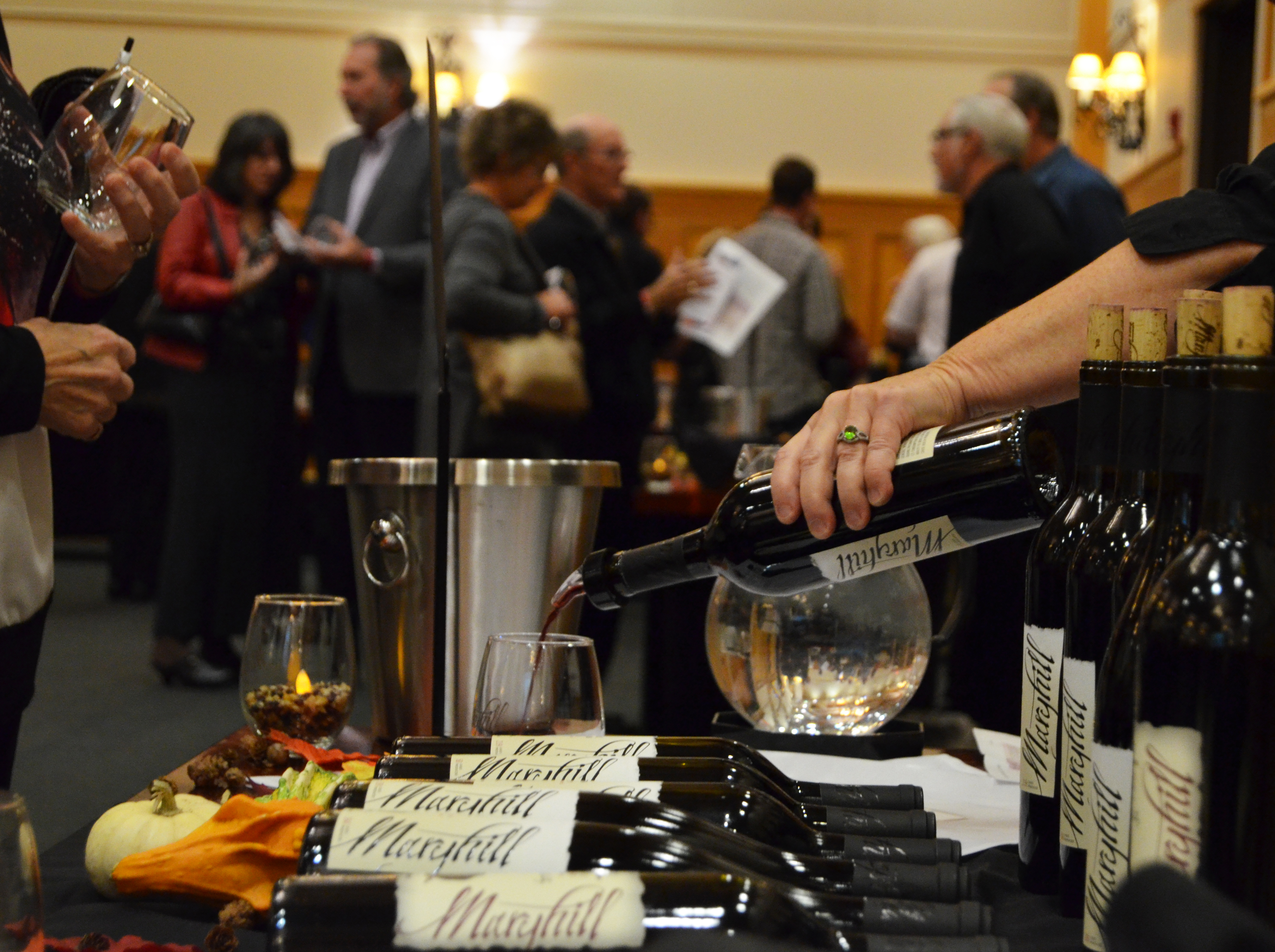 There seem to be a lot of 'first evers' happening in the local wine world not the least of which was Maryhill Winery's first ever large scale off-site tasting this past Friday night at Vancouver's Heathman Lodge.
Collaborating with Visit Vancouver USA, the Maryhill crew brought their award-winning wines from the Washington Gorge to pour for 250-300 attendees including wine connoisseurs that traveled the I-5 from Seattle. Co-owner, Craig Leuthold, said the turnout for this Vineyard Series Tasting Experience could be a sign of more roadshows to come. Those in attendance were able to taste through over 30 wines, join Maryhill Winery's wine club and enjoy up to 35 percent off bottle prices from this winery named Pacific Northwest Winery of the Year by Wine Press Northwest.
While Northwest artist, John Nilsen, performed solo piano, the crowd mingled from table to table tasting varietals from over 15 vineyards comprising seven AVAs in Washington State. It was the perfect venue to stock up for the holidays, hostess gifts and Christmas gift giving. The atmosphere kicked off the season and being able to meet Craig and his lovely wife, Vicki, as they poured wines typically only available at their Goldendale tasting room was an absolute treat.
Maryhill's 2014 Columbia Valley Viognier paired beautifully with a sweeter cheese being served and would be seamless with a honey-baked ham bound for the Thanksgiving table as well as pumpkin pie. For folks who can't be convinced that white can handle a holiday table, their Super Tuscan (sangiovese, merlot, cabernet sauvignon blend) 2011 Columbia Valley "Tavola Rosso" was versatile enough for a smokier ham, traditional turkey or prime rib. Lacking a rosé in the abundant lineup, it's no stretch to imagine the 2012 Horse Heaven Hills Cinsault filling that spot. Its lower tannins, strawberry and perfume notes and earthy palate are a perfect substitute and would pair elegantly with the trimmings of the celebratory table (I.e. cranberry sauce, mushroom stuffing and green beans).
For those who missed Maryhill's Vineyard Series Tasting Experience, their tasting room is open daily from 10 am-6 pm. Otherwise, Hudson's Bar and Grill inside Vancouver's Heathman Lodge features several wines from Maryhill that pair nicely with their extensive happy hour menu and Northwest-inspired entrées. With temperatures dipping down to winter norms, who wouldn't want to kick back in front of a cozy fire with a few friends, a fine glass of wine and a plate of porcini-crusted scallops, smoked salmon BLT minis or some Hudson's meatloaf?
**If you like what you're reading, follow Corks & Forks by clicking the 'Follow' button or follow Corks & Forks on Facebook.