Galeotti's Wine Cellar: La Famiglia returns to Battle Ground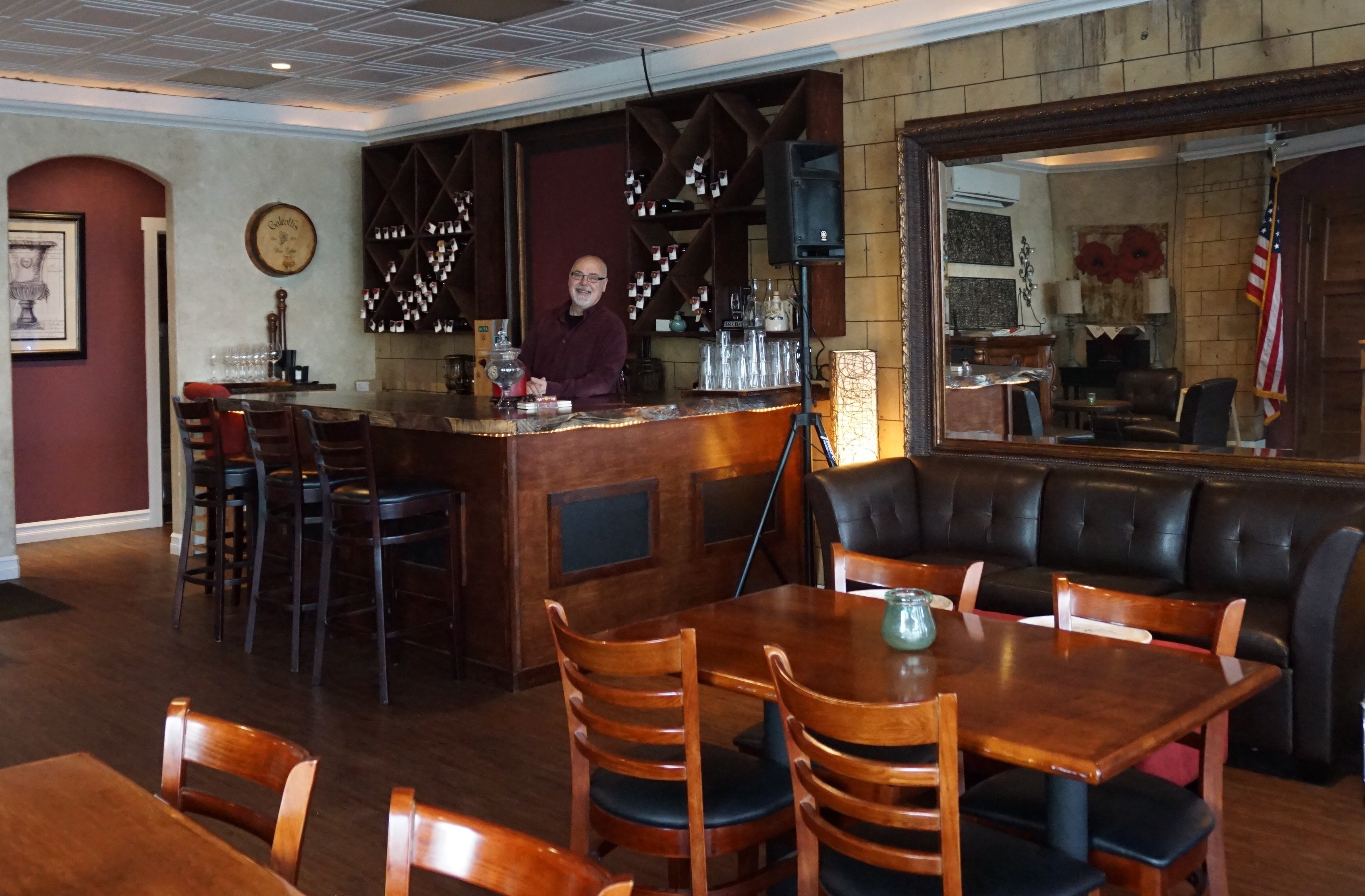 It's been a wait for the close-knit community of Battle Ground, Washington and devoted fans farther afield but, after a three year hiatus, the Galeotti family is back on Main Street. On Thursday, November 5th Mike and Sheila Galeotti along with his brother, Tom, and sister-in-law, Christy, opened their doors to Galeotti's Wine Cellar—a new concept wine club and small bites venue.
In a letter to charter members, Mike described Galeotti's as "a prototype restaurant, club, entertainment venue and culinary education center."
At the core of Galeotti's is a three-tier wine club opportunity—paisan, la famiglia and business partner—with membership benefits ranging from free wine to discounts on food, live entertainment, cooking and wine pairing classes and more. Business partners are even able to book Galeotti's for up to two hours a week as part of their membership and they'll supply the coffee, tea, baked goods, sound system, projector and internet access.
Sheila is running the kitchen after a little start up help from their son, Luke, who will also show up from time to time as a guest chef and spontaneous musician. The food menu is intentionally abbreviated but expect high-end options like imported 600 day di parma prosciutto on their cheese and meat plate and burrata mozzarella on the Caprese salad. A couple tried-and-true touches from the original Galeotti's may be familiar to guests; stuffed mushrooms and tomato basil silk soup made with gruyere cheese which accompanies the soup and grilled cheese minis.
With a goal to create a membership-driven restaurant, price points for food and wine are both surprisingly affordable —$7-$11 for food with the most expensive item being the Chef's Special and wines by the bottle listed from $14-$30. In fact, Galeotti's opened with two wine bottle specials—a 2007 Dobbes Family Estate Pinot Noir and 2009 Dobbes Family Estate Syrah for $30-$24, depending on membership status.
The atmosphere of Galeotti's lends to lingering and was literally cultivated from its surroundings. The thick bar is from a tree felled in the Battle Ground Walmart parking lot during construction and was created by James Froggy—the artist behind much of the woodwork found inside Mill Creek Pub—and the shelving is from trees that were taken out for the 219th Street road expansion.
Hinting to future plans, there's a recessed movie projector that Mike is hoping to use to show old movies from time to time and plenty of room in one corner for area musicians to entertain patrons. Additionally, guest chefs will be plugged in a few times a year for some fun cooking classes like soups, sauces and gourmet crock pot meals.
Although Galeotti's hopes for a strong membership base, everyone is welcome to venture in, linger, buy a bottle of wine and enjoy the community vibe that Mike hopes to cultivate.
"My family loves the experience of connecting with people around food and wine," Mike said. "I love meeting the community, shaking their hands (and) being invited into their lives."
Galeotti's Wine Cellar is located at 715 E. Main St., Battle Ground. Hours of operation: Thursday-Saturday 5-10:30 p.m.
**If you like what you're reading, follow Corks & Forks by clicking the 'Follow' button or follow Corks & Forks on Facebook.