Wine & Travel: Finding Thomas Jefferson on the Monticello Wine Trail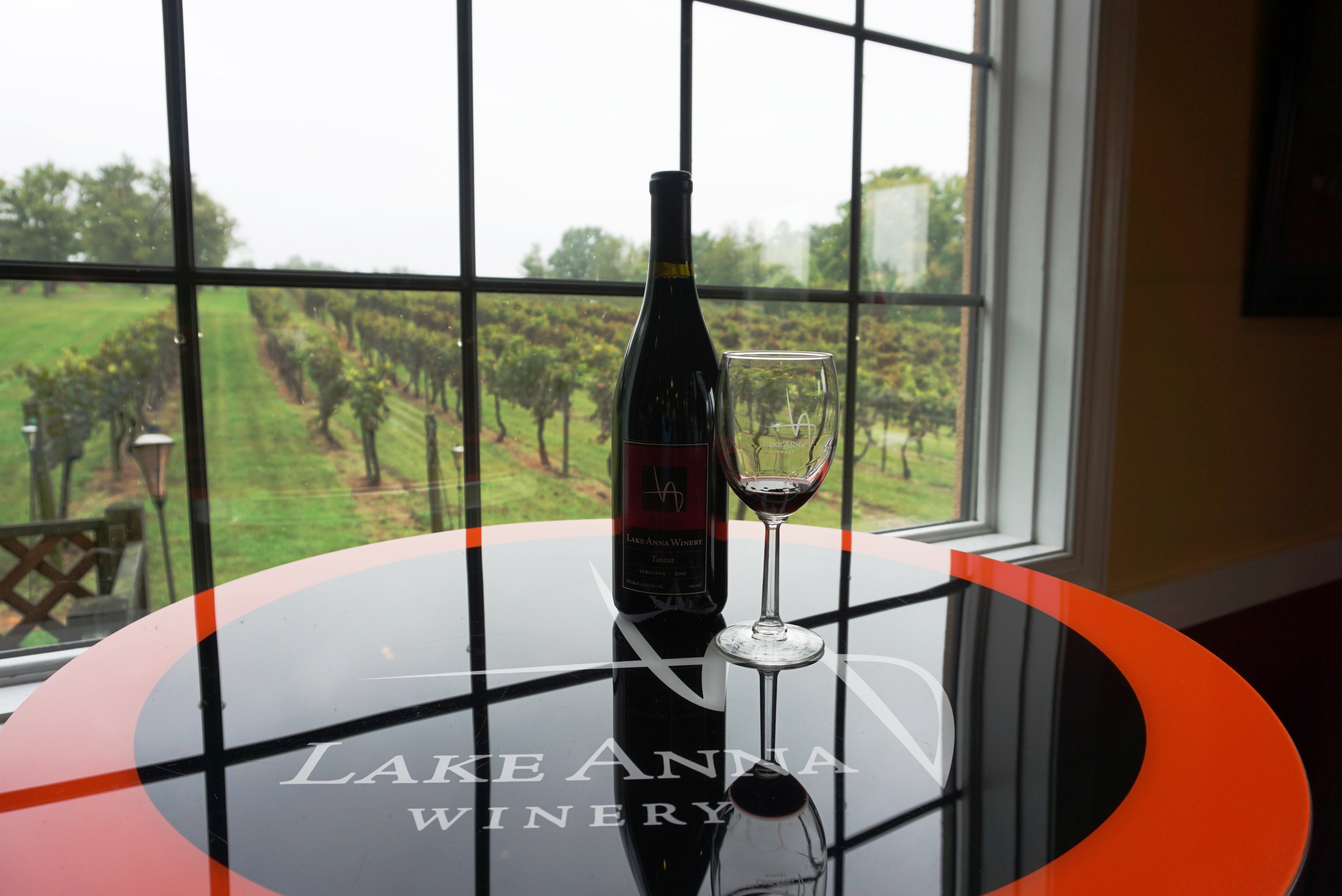 October is Virginia wine month so time spent on the Monticello Wine Trail seemed appropriate. Staying on the trail provides opportunities to taste at 32 wineries. Venturing just a few miles outside the designated area leads to even more possibilities.
Known as the birthplace of American wine, the Monticello AVA in Virginia owes that distinction to U.S. president Thomas Jefferson, who was an early advocate of wine. His many travels to Europe fueled this passion but, due to the presence of phylloxera, viniferous vines planted on his beloved Monticello estate failed time and time again. He settled on cases of imported wines but continued to envision acres of land covered in the grapes he adored such as pinot noir, cabernet sauvignon and syrah.
Congestion is limited to the occasional tourist pulling off to take in the serene countryside and snap photos of rolling hills dotted with rows of vines framed by deciduous trees; tasting fees keep exploring new wineries affordable (often in the $5-$7 range for 12+ samplings); and you'll find yourself being introduced to petit manseng and tannat, sipping on hybrids like chambourcin, seyval and vidal blanc and even enjoying American natives concord and norton in award-winning bottlings.
Virginia does an exceptional job showcasing their official grape; viogner. The climate lends toward a more traditional French expression of this lightly floral and tropical white wine and, if you spend much time in this rather humid state, it'll make a white wine lover out of the most ardent red fan.
Merlot, cabernet sauvignon, chardonnay and petit verdot are among the top six planted grapes throughout Virginia but the second most planted varietal—cabernet franc—is another Virginia strength with a strong terroir-driven flavor profile. This medium-bodied wine with herbaceous and red berry notes and some minerality is an excellent choice when white won't do and the commitment of a full-bodied red is just too much under the Virginia heat.
The platinum LEED certified tasting room at Cooper Vineyards and immediate warmth and hospitality at Lake Anna Winery make them well worth venturing a few minutes off the beaten path, not to mention they're less than a 15 minute drive from one another and share the same winemaker—Graham Bell.
Barboursville Vineyards has an extensive sampling of vintages and boasts the 1884 ruins of Governor Barbour's mansion designed by Thomas Jefferson. Touriga Nacional is a pleasant surprise as is Consensus—a blend made by wine club members since 2005—at the estate winery of Keswick Vineyards. If you like a little polo with your wine, King Family Vineyards is a must-stop every Sunday from Memorial Day weekend through mid-October and the first Wednesday of each month is celebrated with food trucks, live music and a strong family atmosphere.
Within the Monticello AVA are the homes of three past presidents—Jefferson, Madison and Monroe—so visiting Jefferson Vineyards (located less than two miles from Monticello) seems a natural choice. Its roots date clear back to 1773 when Italian viticulturist, Filippo Mazzei, was given 193 acres of land by Thomas Jefferson himself to plant his European cuttings on.
The Donald owns a winery and, since Trump Winery is located less than 5 miles from Jefferson Vineyards, I had to check it out. Its discrete, elegant tasting room with lovely, approachable grounds was a pleasant surprise. Winemaker, Jonathan Wheeler, specializes in sparklings but it was the Cru—a chardonnay fortified with brandy and aged in American bourbon barrels—that I sipped on under a stand of evergreens soaking in the breathtaking Virginia view.
Stomach grumbling while exploring the wine trail? The BBQ Exchange in Gordonsville is near six tasting rooms, is the brainchild of Culinary Institute of America graduates and serves up everything from finger-lickin' ribs to smoked tofu. Salt, an artisan market located in a 1930's gas station across from Jefferson Vineyards, offers upscale picnic fare that can sell out during a lunch rush so plan ahead. Trump Winery and Barboursville Vineyards also offer an extensive on-site menu.
Several wineries have overnight accommodations in historic inns and lodges and Airbnb has a strong presence in the quaint towns that make up the AVA. Surrounding Charlottesville, two hours from Washington D.C., and an hour and a half from historic Fredericksburg, the Monticello Wine Trail appeals to vino lovers and history buffs alike.
For more information on the Monticello Wine Trail, go to monticellowinetrail.com.
**If you like what you're reading, follow Corks & Forks by clicking the 'Follow' button or follow Corks & Forks on Facebook.