Meet the Vintner: Gougér blends interests to create winning mix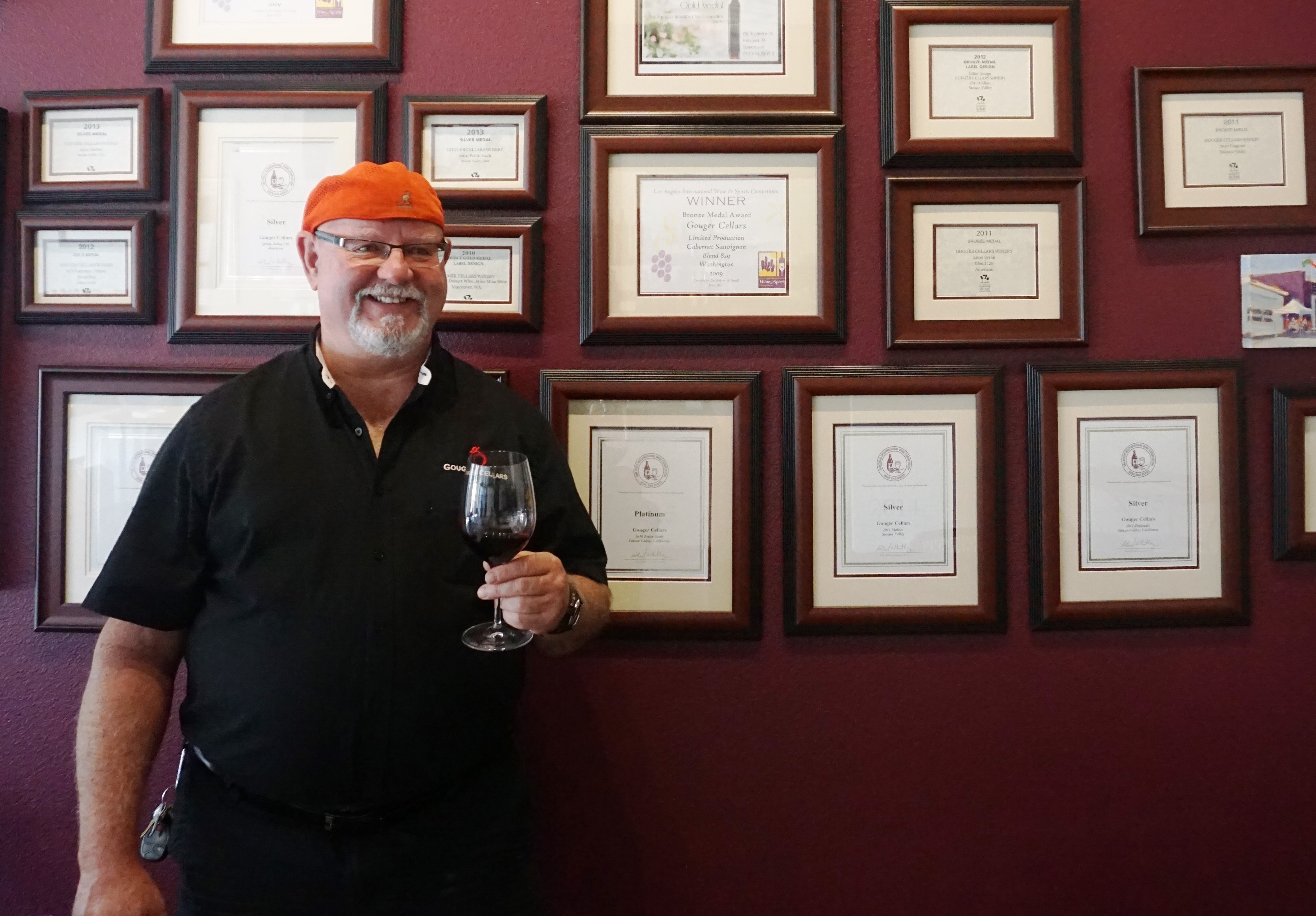 He's been an optometrist, a pharmacist and a culinary student. Since 2009, Gary Gougér—owner of Gougér Cellars Winery in Ridgefield—has been able to add vintner, ice cream creator and chef to his ever-growing skill set.
Prior to opening a small space in downtown Vancouver, Gougér experienced immediate success as an amateur winemaker with a 2002 Zinfandel he entered in the WineMaker Magazine International Competition taking gold followed up by two gold medals in 2003 for a Petit Sirah and another Zinfandel.
This was all the confirmation he needed to travel to Australia where he earned a graduate diploma in Oenology from the University of Adelaide. Fast forward to 2015 and he's looking to double refrigeration capacity in his 5,500 square-foot winery, located in Ridgefield's old firehouse.
"I am extremely fortunate and thankful for the success I've enjoyed in this business and never in my wildest dreams did I think, coming from 860 square feet to 5,500 square feet, that I'd need more room than what's in that cold storage. Just that one room is bigger than the first whole place that I had everything in," Gougér said.
Expansion has been a byproduct of his innovative approach. Shortly after moving to his Ridgefield location in 2013, he woke up one morning with an idea to make a nonalcoholic ice cream based on wine grapes with all the sweetness coming from the grapes. After some experimentation he presented the public with merlot, zinfandel and a muscat/merlot blend with chocolate chips and sold 90 pints in three weeks. Production increased, he outgrew his partnership with Ice Cream Renaissance in downtown Vancouver and was able to purchase his own Taylor machine which arrived this past spring.
After establishing a consistently-awarded selection of wines, Gougér was able to ramp up his food offerings, drawing from extensive college culinary courses ranging from Italian to French to Thai. From small plates like a cheese platter or arugula salad to more creative options that employ his viognier and chardonnay, his meals are nearly as tempting as his wines. He ships Zweigle's hot dogs—which he serves with his three-seed and viognier mustard— from his home state of New York, sautés cod in herbs and his buttery chardonnay and has seasonal specials such as a recent salmon sautéed in butter and chardonnay served with his arugula salad and warm bread. His Traeger and smoker are also employed to add special touches to meats and cheeses.
Fans of his synthetic corks will notice a change in the Mine Mine Mine semi-sweet dessert wine. The red burgundy that won him a double gold in design at the San Francisco International Wine Competition—the first double gold awarded to a Pacific Northwest winery in the competition's 30 year history—is being replaced with one made from sugar cane fiber and touted as "the world's first zero carbon footprint wine closure."
Visitors will occasionally encounter live instrumental music at Gougér but, like the food, he wants the music to complement the atmosphere not overpower it.
"I want this to be a place where people come, hang out and enjoy themselves," Gougér said. "People come here and they'll sit at a table and eat the food and meet other people. I love the camaraderie that's being developed."
**If you like what you're reading, follow Corks & Forks by clicking the 'Follow' button or follow Corks & Forks on Facebook.