Oregon Barrel Works keeps centuries-old trade alive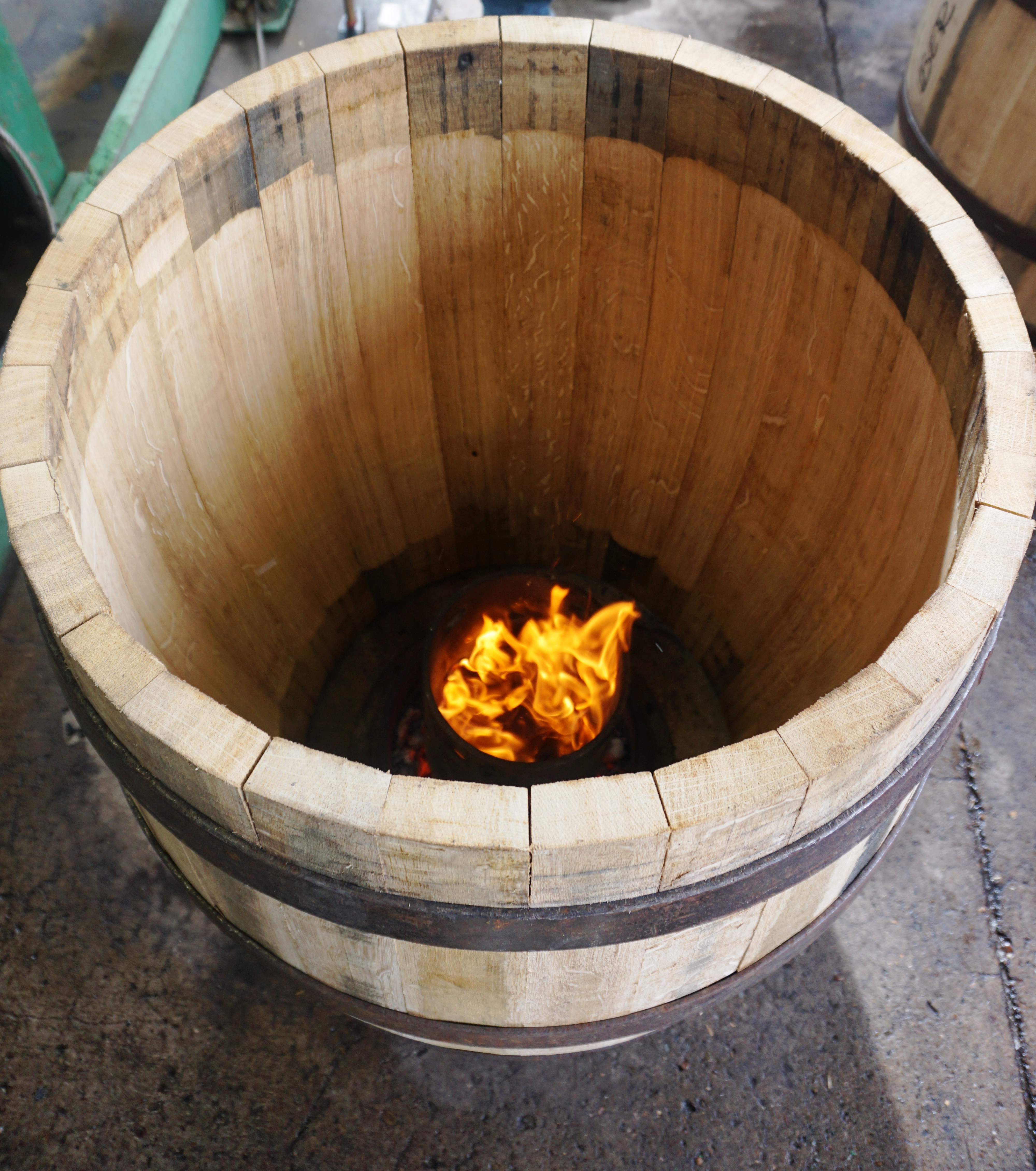 As the Pacific Northwest's only cooperage, Oregon Barrel Works is a woodworker's paradise brimming with time-tested hand tools and modern day machinery that hits visitors with an immediate sensory welcome of toasted oak. Owner, Rick DeFerrari, recently opened his workshop to an inquisitive group as part of the Bounty of Yamhill County for a rare glimpse into the birth of a wine barrel.
He shared that his evolution into barrel making began in 1992 after a steady diet of working part-time in the forestry field in Alaska and Oregon crush for various wineries in the fall. He spent the next several years making connections with French vintners and coopers, accompanied teams on log-buying trips in the Vosges Forest and trained under skilled craftsmen at the Francois Freres cooperage in Burgundy.
In 2006 Oregon Barrel Works produced its first Oregon grown oak barrel and the following year Tonellerie DeFerrari was created to represent French oak barrels made at Oregon Barrel Works.
Coopering is a passion and a craft that requires an eight year commitment to earn master cooper designation. The strenuous occupation carries on a tradition that is over 2,000 years old in a day of increasing environmental concerns.
Although even a good tree produces up to 60 percent waste, DeFerrari pointed out that nothing is wasted. It can be sold off to wineries who use inserts or chips to age their wine instead of full barrels and that which doesn't qualify for winemaking is still used to toast the barrels—the process that gives wine its baking spice characteristics. He likens Oregon oak somewhere between the softness that French oak is known for and the boldness of American oak harvested in the Midwest thus creating a "spice rack" moment with the crafting of each barrel as the appropriate wood is chosen for the wine that will be aged in it.
DeFerrari sources his Oregon oak from non-industrial private landowners in the Willamette Valley and fells 120 to 150 year-old trees to maintain tighter wood which equates to better quality barrels. With a much longer cooper lineage in Europe, France has sustainable oak harvesting programs in the Vosges and Troncais forests where DeFerrari travels to yearly to choose his French oak.
All facets of barrel making are performed in-house from repair work for wineries throughout the Northwest to servicing warranties for a handful of other cooperages as well as the metal work necessary to shape the steel hoops that hold the barrel staves together. The majority of the approximately 800 barrels that Oregon Barrel Works makes each year take 9 to 10 days from start to finish and specialty tanks that run upwards of 350 to 400 gallons are a labor-intensive three week project. But it is the monitoring of the fire to ensure the proper level of toasting per the specifications of each winery, brewery and distillery that epitomizes the skill of a master cooper.
While the number of cooperages across the United States have dwindled since the height of the Pilgrim era, inside the doors of Oregon Barrel Works DeFerrari is keeping this centuries-old trade alive and spreading Oregon's reputation as a premium oak producer one barrel at a time by blending "old world tradition with new world innovation."
**If you like what you're reading, follow Corks & Forks by clicking the 'Follow' button or follow Corks & Forks  on Facebook.