Last call for Red Lion Hotel Vancouver at the Quay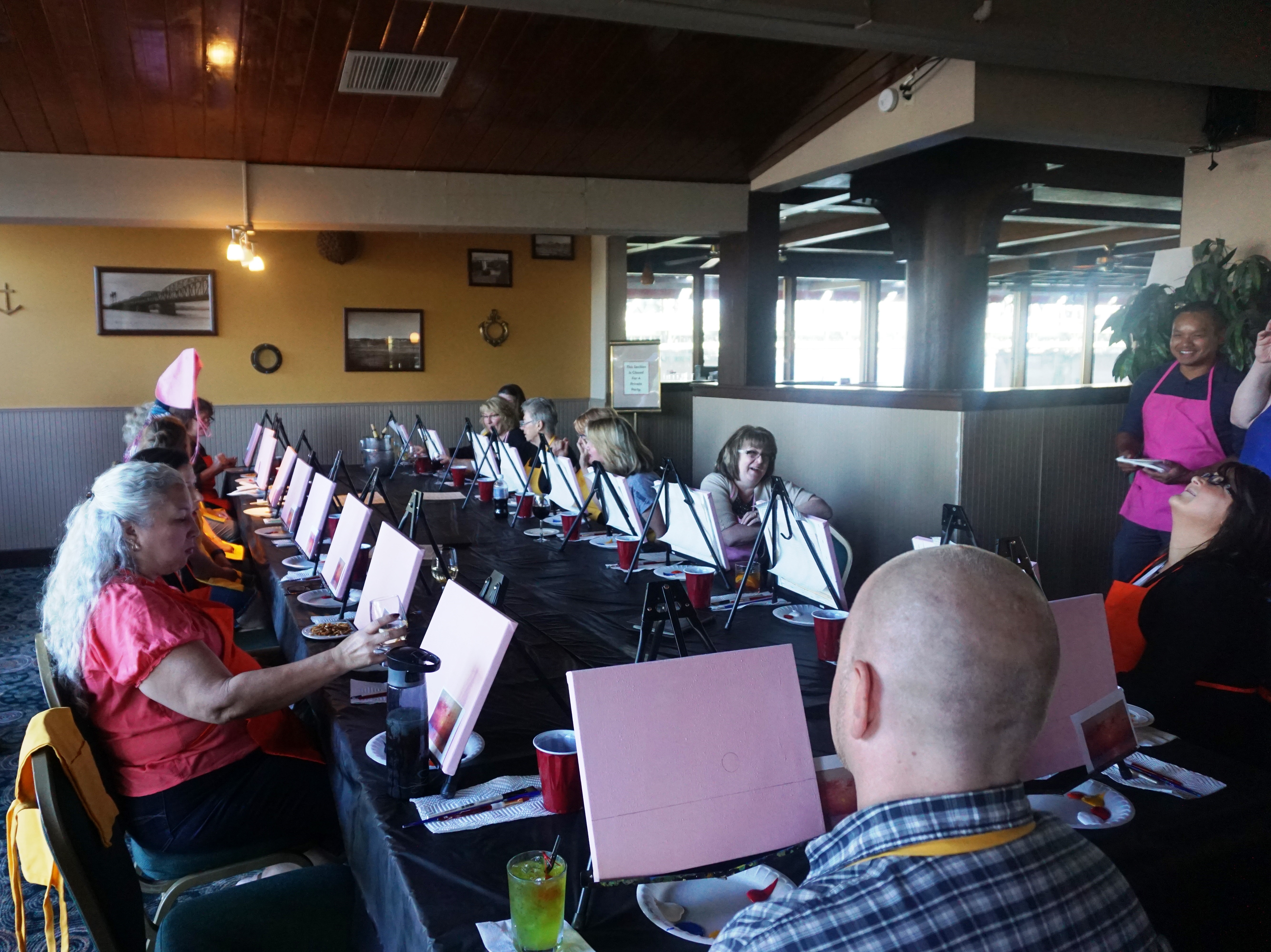 Since 1960 The Quay has served up good memories along with cocktails, views and fine dining for residents of and visitors to Vancouver, Washington. Last Thursday's announcement of its closure surprised a lot of folks (employees included) but it might not have gone so far as to shock anyone.
The flurry of construction along the Port of Vancouver has shrunk event space and, at times, obscured the parking lot for overnight guests (hotel circa 1962) and restaurant/lounge patrons. Customers have remarked that the property has been in need of extensive renovations for some time.
Regardless, the building that's occupied Terminal 1 for 55 years fills a large space in the personal history books for so many who grew up in the area and I'm one of them—beginning with special-occasion family meals.
As a young adult, half my Mountain View High School class celebrated Senior Prom dinner in the restaurant, I was a front desk employee of The Quay and my husband and I toasted our wedding nuptials in the dining room with an intimate group of family and close friends. There's something about a water view—daydreaming of a sailor's life while watching a boat float downriver and the captivating power of the way light dances off it under a night sky.
Fans of this Vancouver icon, take heart! Although the bones of this middle-aged diva will be scrapped, the waterfront development will absolutely have a hotel presence in its master plan and the chances that hotel will be a Red Lion are looking good. In the meantime, there's still plenty of opportunity to say 'Thanks for the memories' including Infusion Adventure Monday (Quay infused alcohol), Tasting Tuesdays (local beers), Tap Night Thursday (tap beers), live music on the weekends and (my favorite) Wine Wednesday.
The Quay has been observing Wine Wednesday for about eight years now and there are exactly nine left. From 4-10 pm in the Lounge and 5-9 pm in the Restaurant all bottled wines (excluding those on the Captain's List) are 50 percent off. That's a great excuse to gather some friends and swap stories over a Domaine Chandon sparkling for under $20 (regularly $39), pair a Crab Spinach and Artichoke Heart Gratin off their happy hour list with a Maryhill Chardonnay for less than $15 or go with the bold flavors of prime rib and Canoe Ridge Cabernet Sauvignon from Horse Heaven Hills half off the $31 bottle price.
If you're on the ball, you might even be able to squeeze into an upcoming Sharon's Paint and Pour event. This local artist is appearing a couple Wednesdays—September 23rd and October 7th—with her popular blend of professionalism; large dose of fun; and plucky sidekick, Kathy Southwood. All this, along with the fact that they begin during happy hour, translates to sold-out gatherings.
Counting down to the last Red Lion Quay bash—an All Hallows' Eve celebration on Saturday, October 31st—be sure to include a visit to this local landmark on your to-do list.
**If you like what you're reading, follow Corks & Forks by clicking the 'Follow' button or follow Corks & Forks  on Facebook.