Break out of the white wine mold with marsanne blends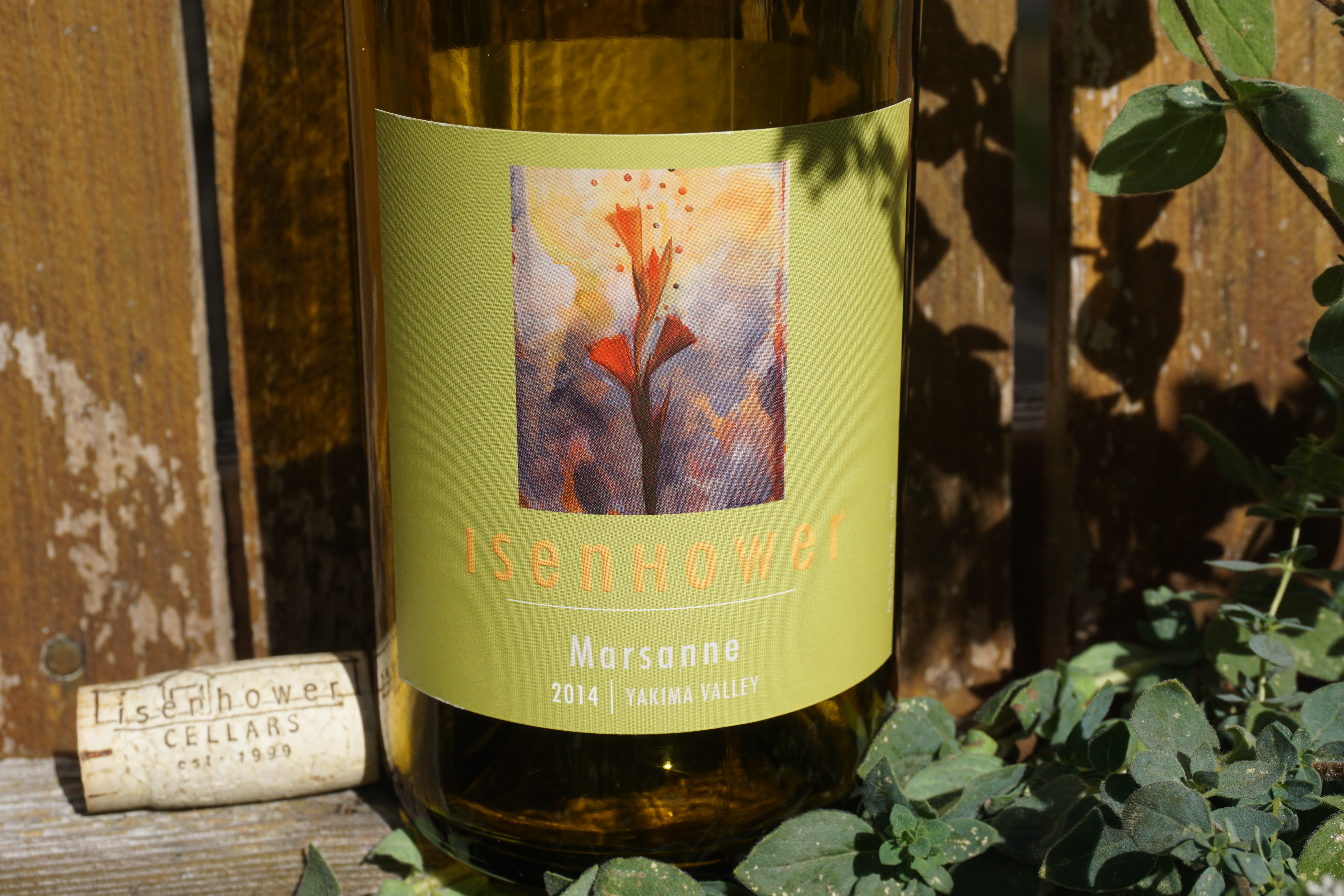 The Northern Rhône is particularly known for its syrah—a grape receiving quite a nod in the Walla Walla Valley right now—but fruity and floral whites such as viognier, marsanne and roussanne are not only planted, they're celebrated in notable growing regions such as Hermitage and Crozes-Hermitage.
While viognier is found as a stand-alone varietal, a label marked marsanne will most likely be a trio blend of predominantly marsanne followed by a percentage of roussanne and/or viognier for added depth and to increase the acidity thereby improving its ageability.
As a lesser known variety, marsanne is not often found on a restaurant list—particularly a smaller restaurant—so when I see it, my first thought is 'Daring, bold and brilliant choice by the restauranteur' followed by 'I know what I'm ordering.' I mean, you can have chardonnay and pinot gris virtually everywhere.
Back in July I had the good fortune to lunch at Bleu Door Bakery in downtown Vancouver after their recent expansion and Bonnie, being one of those daring, bold and brilliant types, had an Isenhower Cellars 2014 Marsanne on her efficient wine list. With under 20 percent roussanne and a splash of viognier, this full-bodied white paired splendidly with the richness of my crustless quiche in similar fashion to the way an oaked chardonnay would but the light almond aromas had nothing to do with oak contact (this marsanne was fermented in stainless steel, in fact); the perfume notes—more a result of the roussanne presence although marsanne lends quince notes—mingled wonderfully with the fresh garden vegetables; and the wine minerality suited the earthiness of the eggs. Each bite of quiche and sip of wine continued to prove my suspicions that this was an inspired pairing.
Located in the warm Yakima Valley, Isenhower Cellars can grow such a tame and rounded marsanne that produces an undesirable amount of acidity for this varietal in other climates.
To enjoy this Rhône-style wine from its birth place, look for Nobles Rives Cave de Tain Marsanne in area grocery stores for around $13 and remember that imported wines tend to present a great value for the price.
There are also some marsanne-dominant wines out of California thanks to a group of winemakers dubbed the Rhône Rangers who, looking for unique varietals, decided to plant this power trio in the 1970's. Look for higher alcohol, central coast Treana Winery White—50 percent marsanne and 50 percent viognier retailing for about $25 at finer bottle stores; and the 100 percent biodynamic Beckmen Vineyards Le Bec Blanc made of equal parts marsanne and roussanne with grenache blanc and viognier balancing out this intensely floral, rich and creamy traditional Rhône blend—affordably priced at $20 a bottle at area Whole Foods Markets.
**If you like what you're reading, follow Corks & Forks by clicking the 'Follow' button or follow Corks & Forks on Facebook.