Garden-fresh bounty pairs well with herbaceous sauvignon blanc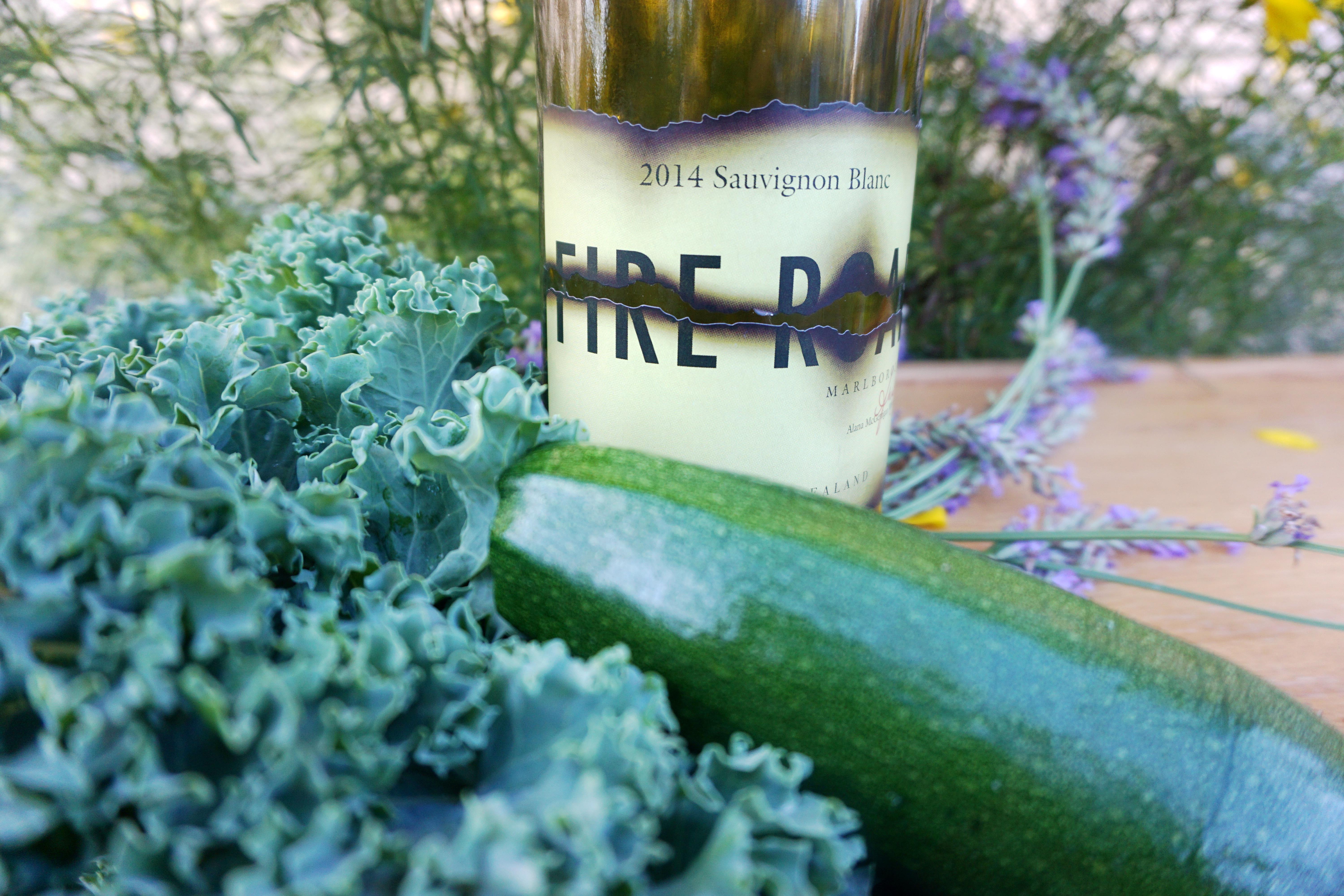 Summer afternoons are designed for rosé. Pinot gris and chardonnay poolside sound divine. Backyard grilling calls for a deep and luscious red but, for my money, nothing beats the passion fruit that reminds me of hiking the eleven mile Kalalau trail on the Na Pali coastline of Kauai—a cold glass of sauvignon blanc preferably from the Marlborough region of New Zealand, please and thank you.
Sauvignon blanc is made in interesting ways all over the world from the traditional Loire Valley region of France to the southwestern tip of Africa but the medium-bodied, asparagus characteristics of New Zealand take me back to a vacation balanced with intense hiking days and lazy beach days much the same way as this wine balances its high acidity with tropical fruit notes.
While there's plenty of sauvignon blanc coming out of California, it's often times oaked with notes of minerality reminding me more of a chardonnay than the crisp, fruit-forward sauvignons I enjoy. For a regional switch up, the Casablanca Valley of Chile is making this varietal in much the same style as New Zealand albeit not with the same reputation of this down under neighbor.
As with other whites where the bright acidity is a premier flavor component, a recent vintage is preferred.
Fire Road, Marlborough – 2014 Sauvignon Blanc ($13): Fire Road has a great story about the worst fire that ever swept through the Marlborough region killing livestock and threatening vineyards which explains its burntish label. This dry wine is set off by its passionfruit and gooseberry aromas. Gooseberry is another common sauv blanc descriptor. About the size of a blueberry, gooseberries are green and remind me a bit of a small tomatillo which makes sense since they're in the same family. A great wine to have with grilled asparagus or even a salmon pasta salad tossed with garden-fresh zucchini and a lemon/Dijon mustard vinaigrette.
Jules Taylor Wines, Marlborough – 2014 Sauvignon Blanc ($13.50): Another passion fruit-led wine with some ripe stone fruit on the finish, this earned 92 points from Wine Enthusiast making it a great value for the price. How about some grilled halibut topped with caramelized onions or even salmon grilled with mango salsa.
Brisandes, Casablanca Valley – 2014 Sauvignon Blanc ($13): Chile is becoming known for its sauv blanc but since it's not as widely known as Marlborough or even California, there are some wonderful deals to be had in this region. Definitely more citrus than tropical fruits (lime and green apple) here. I'd pair this will Mexican food which then makes me think it'd be nice with snapper, lobster or crab. Goat cheese is an excellent appetizer idea and grilled zucchini served with rosemary chicken would be a stand out dinner option.
**If you like what you're reading, follow Corks & Forks by clicking the 'Follow' button or follow Corks & Forks on Facebook.