Meet the wine pro: Necessity is the mother of invention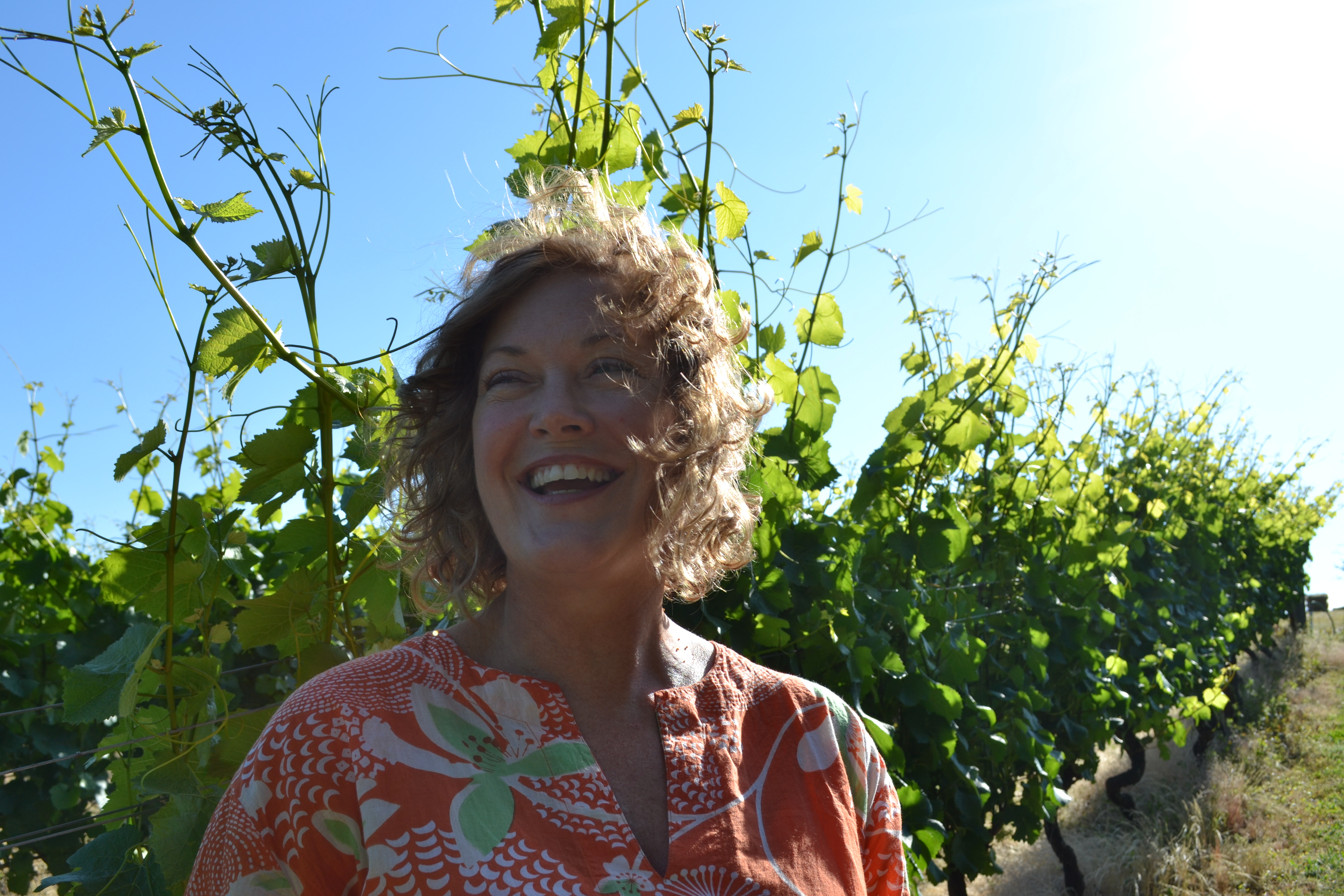 When outdoor enthusiast, Janine Julian, moved from Minnesota to the Northwest over 20 years ago she took on more than a full-time dental position. "Coming out here and being halfway between the mountains and the ocean I went crazy exploring and when my family came out here, I was the tour guide. I took them to wineries and hiking," Janine said. Several years later her son, Joe, was looking for a fundraising idea for baseball and Janine went straight to what she loved—wine. Some elementary math and a couple bus company phone calls later, she had the makings for an adult adventure that far exceeded cookie dough. After that first successful winery tour she and her husband, Doug, organized others for various efforts their children were involved in but it wasn't until they put the outings on hold for a time—and people remarked how much they missed them—that they realized they had a viable business opportunity.
In 2011 The Vine Travelers was born and the couple enjoyed organizing winery, brewery and light adventure tours for out-of-towners and local residents as they balanced their day jobs. It was to be the combination of a back injury and a wine tour in the Casablanca region of Chile that poised Janine for the leap of faith to expand The Vine Travelers to five days a week. Using her 12-passenger van, Janine generally arranges three winery or brewery stops a day. A snack plate is included and lunch can be provided, customers are welcome to bring their own or, in the case of a brewery tour, food is ordered on site. She consults with clients beforehand to see what their beverage style is or area they'd like to tour. From there she's able to coordinate a personalized itinerary based on established vineyard/brewery relationships. The Vine Travelers typically focus on Clark County; the Washington and Oregon side of the Gorge as far as Hood River; and down into the Willamette Valley but routinely explore new areas to stay up on this fast-growing industry. From her early tour guide experiences with her family, she realized she could add even more value to her winery and brewery excursions by providing a few extras. Janine said "They (visitors) travel with minimal items and I could be the one who offered backpacks and water bottles and park passes and they wouldn't have to figure out what to do and where to go." Drawing from their own interests, The Vine Travelers can incorporate light hiking in a wine tour or even take guests on a full day sightseeing trip to the beach complete with clam digging. While she doesn't claim to be a wine expert, Janine has developed a palate dictated by the weather, activity or food a bottle is being paired with. They keep everything on hand from sauvignon blanc for Thai food to port for sipping around a campfire but her favorite wine and food combination is "salmon freshly caught that day by us and a really good pinot noir; my absolute favorite," Janine said, echoing her adventuresome spirit. **If you like what you're reading, follow Corks & Forks by clicking the 'Follow' button or follow Corks & Forks on Facebook.