Puffin wines excellent addition to an Oregon coast getaway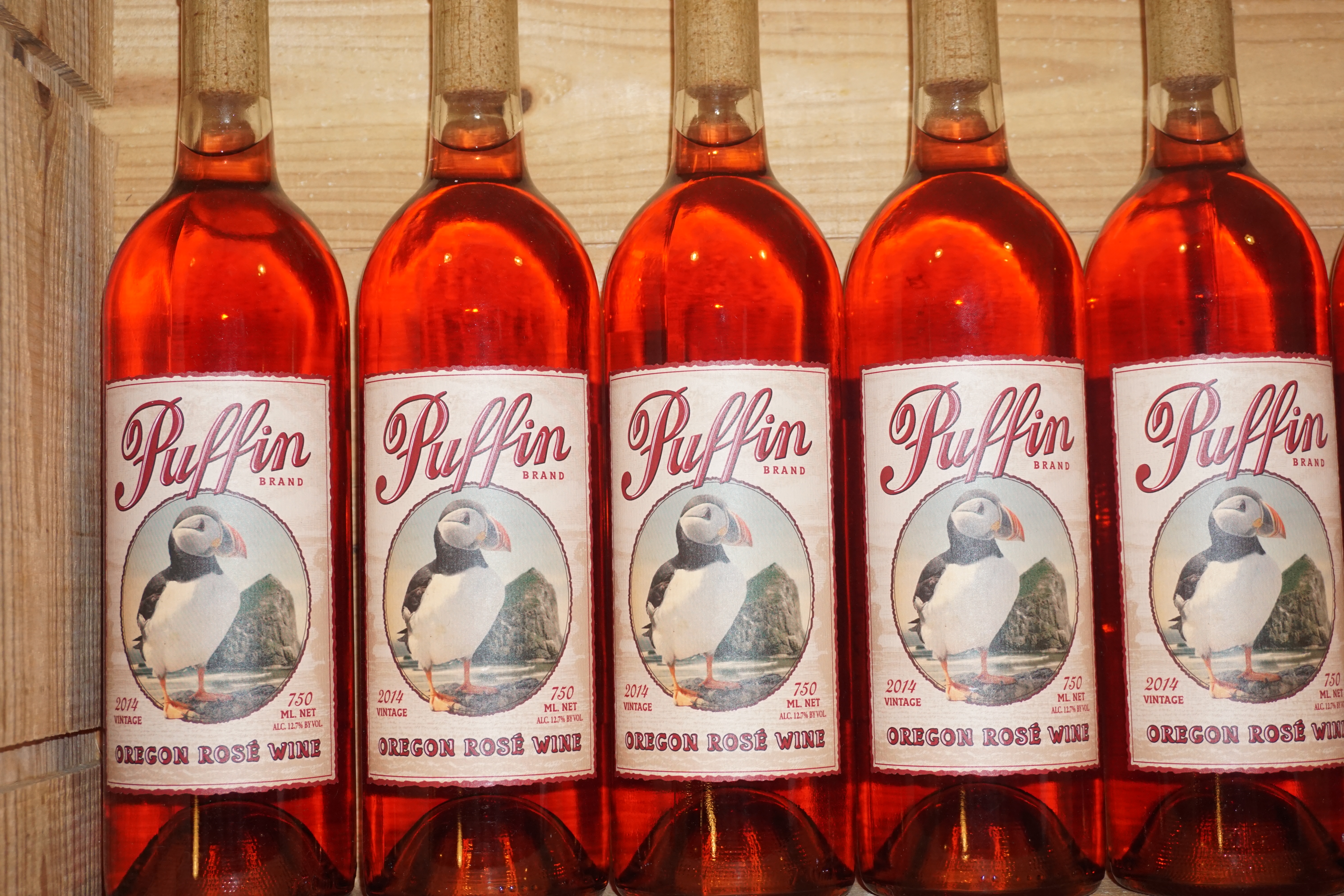 As inland temperatures continue to hover in the high 90's with three-digit numbers expected over Independence Weekend for much of the Northwest, the Oregon Coast is looking better than ever and the small town feel of Cannon Beach has more than beautiful beaches and salt water taffy to offer.
The Wine Shack, owned by Steven and Maryann Sinkler, has been a Cannon Beach staple for decades and this couple's passionate community stamp can be seen all over their cozy and well-stocked shop.
Take Puffin brand wines. A portion of each bottle sold goes to support the non-profit Friends of Haystack Rock where these stocky birds come back annually to nest in the sanctuary of this iconic landmark. This isn't just another line of wines that's mediocre for a good cause. Each varietal or blend is made by a different winemaker and each wine has racked up its fair share of medals at the Oregon Wine Awards, Great Northwest Wine Competition, Savor Northwest Wine Awards and Platinum Wine Awards.
The Puffin Pinot Noir has been made for them since the beginning—2009—by Pudding River 's winemaker, Sean Driggers and John Derthick of Lujon Cellars is responsible for the syrah, merlot, cabernet franc Puffin Red.
To beat the heat The Wine Shack's Puffin line offers Pinot Gris perfected by Capitello winemaker, Ray Walsh, but it's the wine that's synonymous with summer that's flying off the shelves right now—the 2014 Puffin Rosé brought to the Shack by Del Rio Vineyards. This rosé has a full mouth feel, fresh strawberry notes, and just the right amount of acidity to make it a go-to food wine with everything from an assorted cheese plate to burgers to grilled salmon tacos (a personal favorite of mine).
Another reason I'm such a fan of The Wine Shack is because of this couples' affection for dogs. The Sinklers carry the Dogs Allowed wine label and 100 percent of the proceeds for every bottle goes to support local rescue efforts.  The beach and dogs go together like….well, summer and rosé…and Steven and Maryann obviously get that.
Open seven days a week, The Wine Shack has regular weekly tastings with expanded hours during the summer months as well as Puffin on the Patio where they pour their signature line on the dog-friendly deck. Steven is one of those immediately approachable guys with a zest for life, a warm welcome for everyone and a vast knowledge of viticulture and enology that he uses to point patrons in the right direction for their palate preferences.
The Wine Shack on Hemlock Street next to the Coaster Theatre Playhouse is a must-stop on any Cannon Beach visit and be sure to check out Provisions 124—attached to The Wine Shack—a new gourmet market with just the right combination of charcuterie and picnic fare.
**If you like what you're reading, follow Corks & Forks by clicking the 'Follow' button or follow Corks & Forks on Facebook.