Rosé embodies the best of both worlds for summertime sipping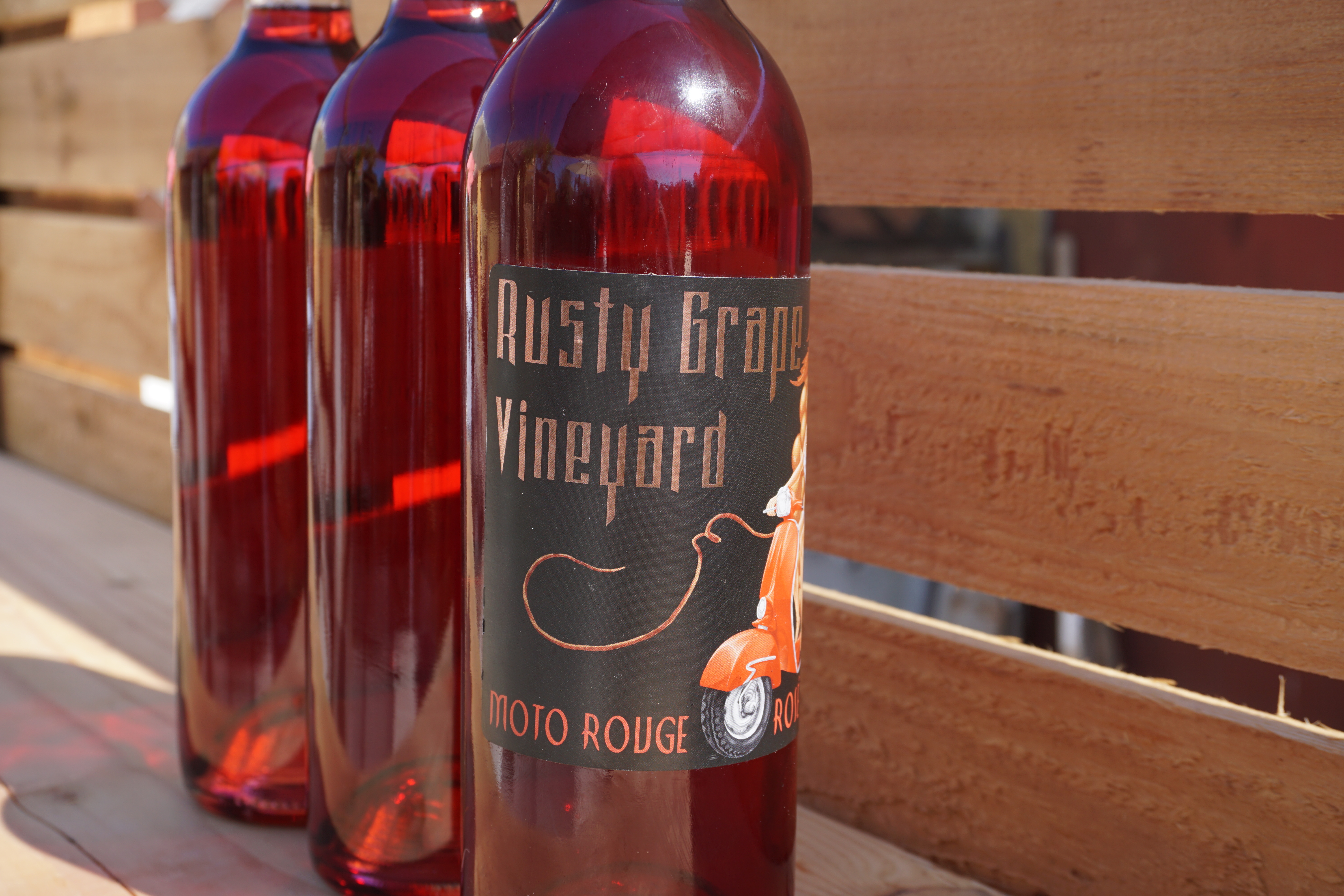 Known for its food-friendly nature, rosé comes out of hibernation in the fall to play center stage on many a Thanksgiving table due to its ability to pair so nicely with turkey but the spring and summer months are its crowning glory. Rosé was born to dominate patio sipping and picnic fare.
A handful of methods are employed to create a rosé but the most commonplace—at least in the US—is limited maceration wherein the juice is left in contact with the skins for a brief period of time; typically 12-36 hours depending on the depth of color and flavor profile the winemaker is going for.
Rosé wines tend to be dry and take on the characteristics of whatever grape they're made from with more subtle notes of, say, strawberry, raspberry or cherry and sometimes cranberry. It's known as a red wine drinker's white and a white wine drinker's introduction to reds. It's like the Switzerland of wines, if you will—neutral in all the best ways and stylistic where it counts.
Several Clark County wineries offer a rosé in their lineup and the variations from vintner to vintner are as diverse as the grape being showcased.
Rusty Grape Vineyards Moto Rouge Rosé –Sangiovese grapes create the vibrant strawberry color, distinct cranberry on the nose and palate, with a hint of apple on the finish. A perfect accompaniment to Rusty Grape's Italian-influenced food menu. $23/bottle.
Burnt Bridge Cellars 2014 Grenache Rosé – Fruit-forward with light spice and mineral notes underlying raspberry and strawberry beg for crab salad, oysters and the creamy earthiness of avocado and mushrooms on a backyard burger. $20/bottle.
Basel Cellars 2014 Estate Rosé—found at Cellar 55. Less time in contact with the syrah skins gives it a striking salmon color and strawberry fields continue on the palate with a hint of watermelon. Spinach salad with bacon or a blue cheese and walnut salad with Dijon vinaigrette come to mind. $18/bottle.
Gougér Cellars Sparkling Rosé – 780.4 found on the label is the medical billing code for giddiness which accurately describes a glass of this refreshing bubbly. The strawberry appearance is followed up by a nose of strawberries and a mouth of crisp acidity, ripe raspberry, strawberry and a hint of rhubarb. $25/bottle.
Olequa Cellars 2014 Maréchal Foch Rosé – Serving this rosé chilled, balances the bright acidity while allowing the ripe berry and floral nose of this light, fruity wine—that finishes with a slight spice—to shine. $12/bottle.
Pomeroy Cellars 2013 Rosé – The intense cranberry color comes from 36 hour skin contact. Aromas of cranberry and raspberry with a distinct cranberry palate make this 100% cabernet franc an excellent wine with summer salads and grilled meats. $19/bottle.
Three Brothers 2013 Pinot Rosé – Equal parts pinot gris and pinot noir with 3.5 percent residual sugar and a bit of effervescence gives way to a true pinot noir nose of ripe raspberry and cherry with enough white pepper finish to keep this sweeter rosé from being cloying. $15/bottle.
Coming soon:
Confluence Vineyards & Winery introducing its first rosé at their July 3rd Red, White And Blues barbecue event.
Heisen House Vineyards 2013 Cabernet Sauvignon Rosé – Being released for Independence weekend. Still in tank, a strong strawberry nose will give floral hints when finished with a touch of muscat. Herbaceous and complex with enough tannins to stand up to deviled eggs, barbecued chicken and steak skewers. $22/bottle.
Koi Pond Cellars releasing a predominantly sangiovese rosé around Independence weekend.
**If you like what you're reading, follow Corks & Forks by clicking the 'Follow' button or follow Corks & Forks on Facebook.