Reaching back to 1935 in Clark County's wine history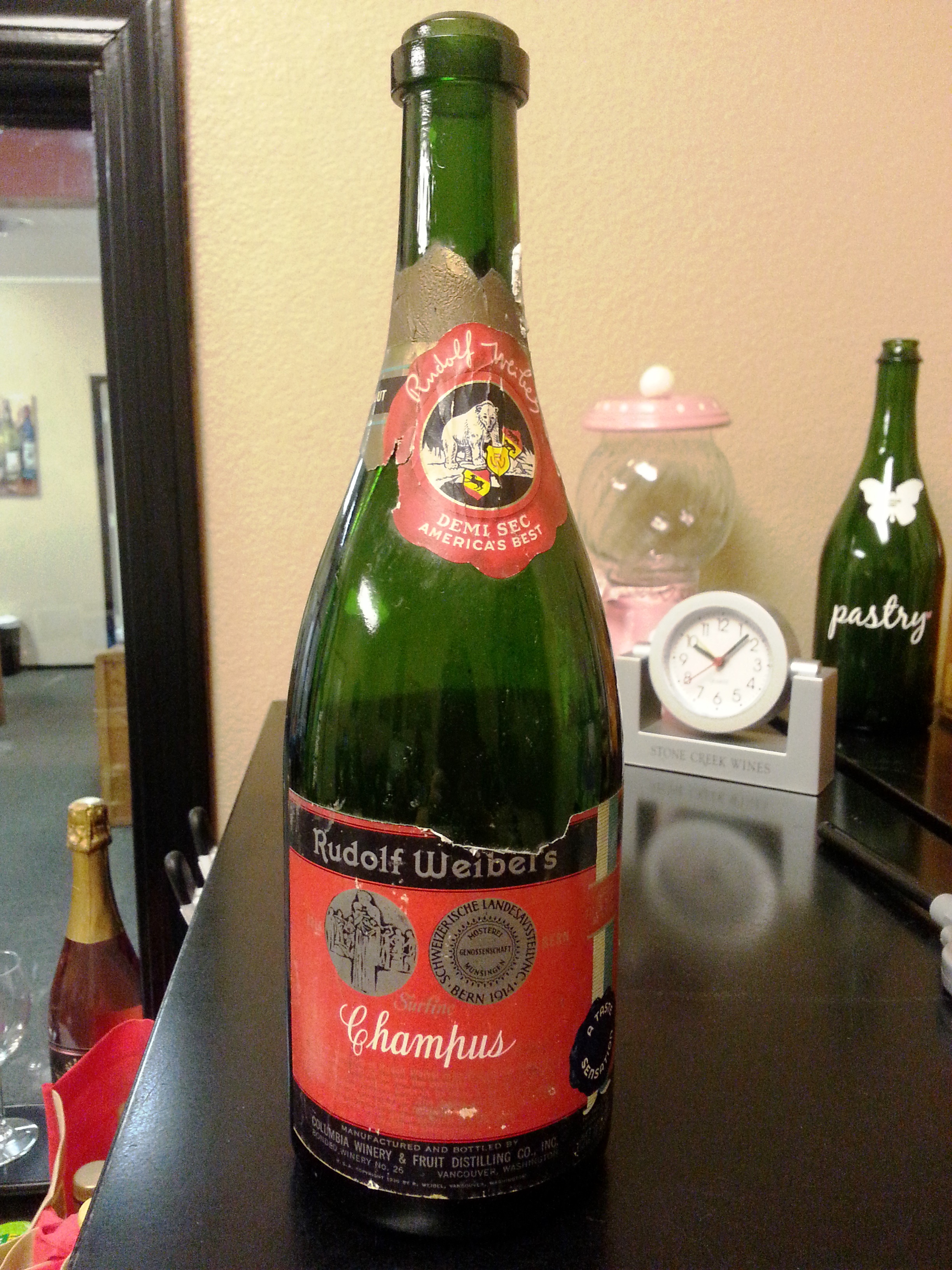 Along Highway 99 in Vancouver stands a building whose walls could tell the history of wine in Clark County dating back to 1935 with ties to a sparkling wine house in business today in Woodbridge, California.
The historical trading post known as Fort Vancouver is cited as the location for the first grapevines ever planted in the State of Washington but it would take over 100 years until Clark County could lay claim to its first winery.
In 1935, orchard and dairy farmer, Henry Anderegg, opened Columbia Wineries, Inc. in Hazel Dell—along with his business partner and brother-in-law, Henry Naegeli—and ran it until his death in 1968. Still fondly known by longtime residents as the Old Winery, it was the 26th bonded winery in Washington State and, according to a paper authored by Peter Blecha, was one of only four wineries operating in 1960.
Grandson, Walter B. Anderegg, shared that Columbia Wineries made fruit wine only such as apricot, loganberry, pear and apple as well as apple vinegar but current building owner, James Barton, added that it "made up to 90 proof brandies also" and held the "third oldest distillery permit this side of the Mississippi" in its day.
In the early years, Columbia Wineries employed two winemakers— Rudolph Weibel of Switzerland and Georges Bouhey of Paris.
Rudolph enjoyed success as a winemaker in Europe and, in 1914, his Surfine Champus was awarded the highest honor at the National Exhibition in Berne. Consequently, he manufactured this exact same formula—a sparkling wine—under the Columbia Wineries label.
Fred Weibel, Jr., grandson of Rudolph, said "Rudolph worked in Clark County three to four years before moving to San Francisco where he made sparkling wine in the basement of the William Tell Hotel."
Fred Jr. added that his grandfather produced eau de vie, kirsch, Poire Williams and other distilled spirits in towns around Switzerland so it'd be fair to assume he helped produce similar products for Columbia Wineries but his efforts were primarily focused on fruit and berry wines as well as producing his own sparkling formula. Rudolph went on to establish Weibel Family Vineyards & Winery in California which is now located in Woodbridge and operated by Fred, Jr.
The second winemaker on record, Georges Bouhey, brought with him a family. Grandson, Georges M. Bouhey, was able to recall that his father, Georges F., and mother, Artie, operated the winery with Anderegg and that—together with his older sister—they lived in a house on the property for the three to five years that George Sr. served as winemaker. According to George M., his grandfather graduated from Sorbonne (a branch of the University of Paris) in Paris with a chemistry degree and he recalls seeing a photo of his grandfather in the Columbia Wineries lab studying a sample with a microscope.
The Old Winery enjoyed a resurrection as a fine dining establishment, appropriately named The Winery, in the early 1980's when Les and Lenette Watson invested $1 million to restore the aging building. In a 1981 article published by The Columbian, manager at the time, Danny Falco, shared that Anderegg had 10 acres of grapes and berries planted on the property back in 1936 but neither descendent of the original winemakers could confirm that statement.
Today the building, sitting at the intersection of Highway 99 and 104th Avenue, houses a church and serves as a reminder that Clark County's wine history reaches farther back than most residents realize.
**If you like what you're reading, follow Corks & Forks by clicking the 'Follow' button or follow Corks & Forks on Facebook.