Wine and Travel: Legacy, artistry and fortitude found in the Yakima Valley AVA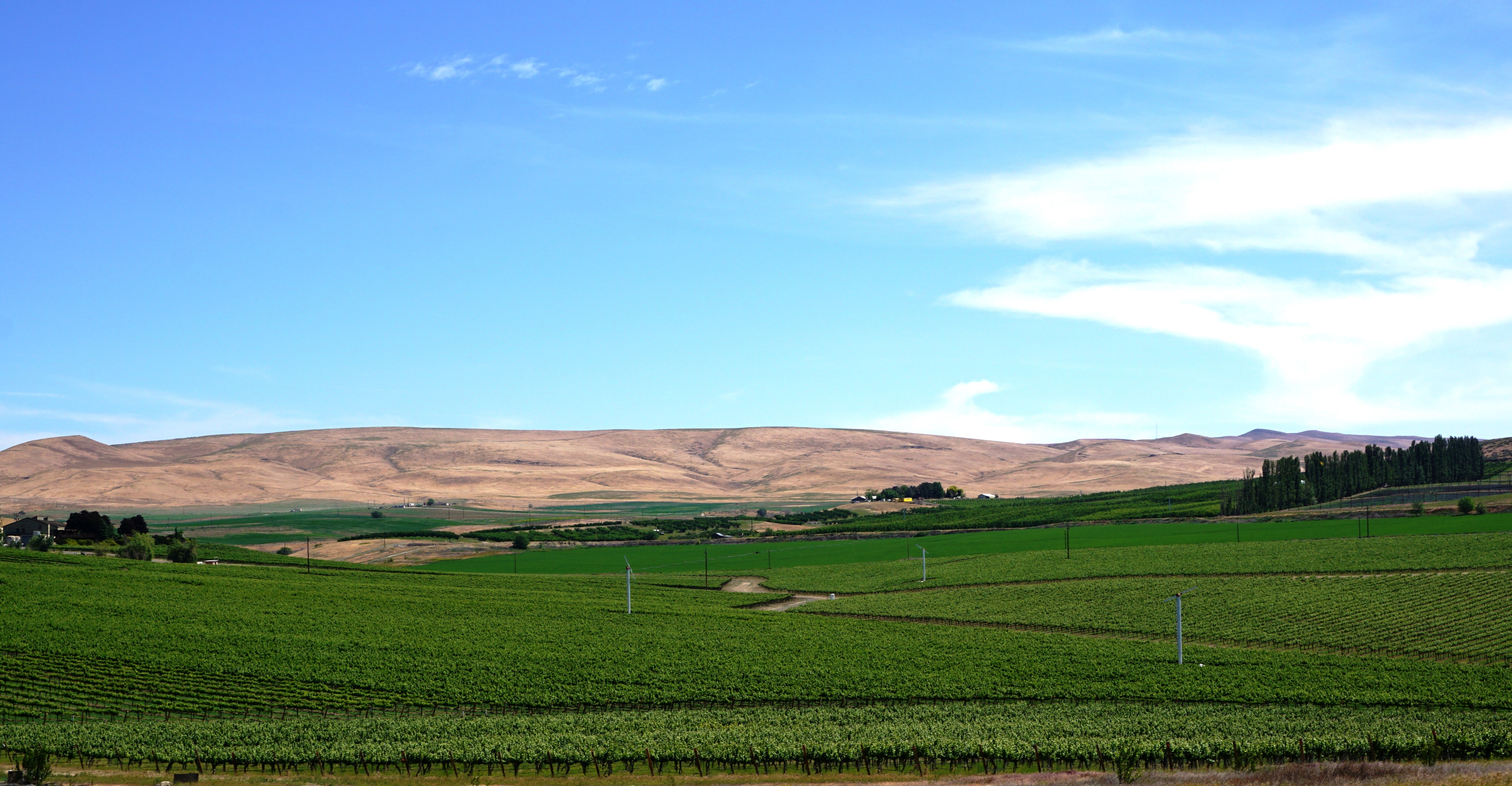 Three hundred sunny days a year translates into more than 150 wineries spread across 17,000 acres of vines in the Yakima Valley AVA and that doesn't even touch the bountiful supply of fruits and vegetables available at produce stands scattered throughout the Valley.
Irrigation is mandatory to transform sagebrush into lush expanses of green space and a balanced water supply for rootstock to precisely suffer—bringing forth dense clusters of premium juice known the world over.
There is a legacy in Yakima Valley told poetically through the wines of Chinook Wines in Prosser established in 1983 by two of the original UC Davis transplants, Clay Mackey and Kay Simon; Thurston Wolfe Winery, owned by good friend, colleague and fellow UC Davis alum, Wade Wolfe; and Tapteil Vineyard and Winery, birthed in 1984 from Larry Pearson's passion for the land.
Artistry is found in the classic varietal expressions of Côte Bonneville which is also responsible for planting the acclaimed DuBrul Vineyard sourced by award-winning vintners; Owen Roe Winery with its relatively new Yakima Valley presence in Wapato to take advantage of prime growing conditions; and Treveri Cellars, making every day a celebration as the only sparkling wine house in the State of Washington.
Hightower Cellars on Red Mountain is dedicated to sustainable farming practices down to the stunning design of their tasting room while neighbor, Cooper Wine Company, proves his fortitude by maintaining estate-grown chardonnay—that delivers a nice balance of acid and savory characteristics—alongside the more warm climate-loving carménère.
From boutique wineries such as Cultura Wine that prefers to stay at 1,000 cases annually and enjoys 92-point wine scores to the rich family history of Airfield Estates Winery with over 900 acres planted on land their grandfather owned that served as a WWII airbase, diversity is more than a catch phrase in the Valley.
Activity-wise there's hiking, rafting, biking, fishing and golfing opportunities in Yakima and the surrounding communities of Selah, Union Gap, Zillah, Prosser and Sunnyside and even bird viewing at Toppenish National Wildlife Refuge. Wine-loving cuisine is coming to the Valley in the form of Wine O'Clock Wine Bar and Bistro, Horse Heaven Saloon, Bon Vino's Bistro and Bakery and 5North Metropolitan Kitchen and Lounge to name a few.
Accommodations vary from standard hotels, numerous bed and breakfasts and a couple well-appointed RV parks but nothing quite beats Cherry Wood Bed Breakfast and Barn for glamping. A vision of innkeeper, Pepper Fewel, each teepee is furnished with a plush bed, cozy comforters, and open-air showers—a highlight of every guest stay—as well as a full breakfast showcasing the seasonal bounty of the Valley. Funds from Cherry Wood are diverted to the Fewel's greatest passion—an on-site horse rescue program for elderly and neglected horses in operation for over a decade.
For a wine-related cultural experience, be sure to visit the Walter Clore Wine and Culinary Center featuring a different AVA each month, showcasing student wines from area vintner programs and highlighting Dr. Walter Clore's decades-long dedication to the advancement of Washington State wine.
For more information on the Yakima Valley AVA, go to www.wineyakimavalley.org.