Meet the vintner: From sirens to syrah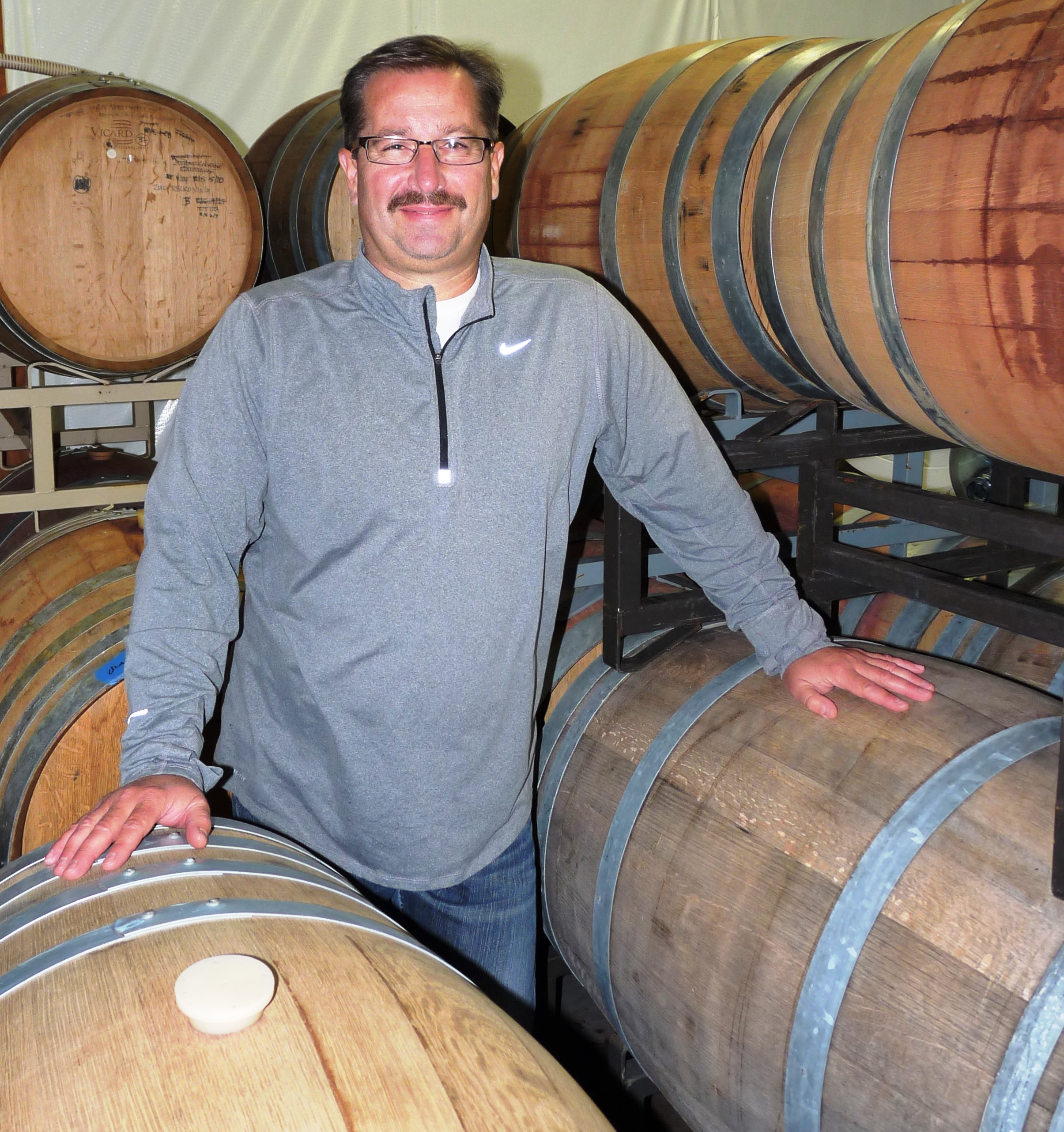 Greg Weber, co-owner and winemaker at Confluence Vineyards & Winery in Ridgefield, is nothing if he's not about community.
"Kind of what I like about starting a winery is it's enhancing where we live. If I'd lived out here, I would've loved for someone to open a winery. I wanted to support an industry that's working from the ground up," Weber said.
When he and wife, Jae, purchased their property in Ridgefield, Greg had a vague idea to open a brewery but soon decided to utilize the land and a vineyard seemed the most conducive and fascinating prospect.
As a captain with the Vancouver Fire Department, Greg's deeply rooted in Clark County. His unique geographic knowledge of the area factors into his conclusion that the prevailing north winds and great air movement where they sit at the 'confluence' of the Lewis and Columbia Rivers are important factors in preventing mildew and bunch rot for their estate pinot noir grapes.
While he waits for that circa 2011 fruit to mature, Greg enjoys crafting bold French varietals with a nod to traditional Italian and Spanish wines. Along with an extensive hands-on chemistry background from years managing the fire department's hazmat program, Greg made a calculated decision early on to apprentice under Norman Banks who, himself, has nearly five decades of winemaking experience and draws from his international winemaking background and career as a volcanologist.
Coming up on his tenth vintage in 2015, Weber's confidence in the subtle nuances and evolution of his wines is increasing.
Weber said "I feel like I'm finally really grasping not just how, physically, to make wine but project where the wine needs to be next."
An afternoon spent tasting through the wines at Confluence concludes with the understanding that the Webers are trying to strike a balance between present drinkability and enough structure to warrant them age-worthy.
Not only does Greg keenly surround himself with people smarter than he is (his words), he sources grapes from such acclaimed Eastern Washington vineyards as Boushey, Pepper Bridge and Klipsun and enjoys sharing his knowledge through classes like wine sensory analysis and wine origin as well as partnering with local restaurants like Roots and La Bottega to host winemaker dinners.
The response to my query for his favorite Confluence wine pairing was met immediately with three options; their 2010 Semillon Blanc with goat cheese and honey; their 2009 Equilibrium—a blend of cabernet sauvignon, merlot and petit verdot—with "any big steak with blue cheese"; and their 2009 Vintage port-style—a wine club only release—with sea salt caramels.
Greg's story ends where it began—a sincere enthusiasm for community.
"The most inspiring thing to me about the whole winemaking—and this industry—is it's a very positive industry from the collaboration with the winemakers to the customers," Greg said. "Meeting people in the community is really cool. I appreciate when they enjoy our wine."
**If you like what you're reading, follow Corks & Forks by clicking the 'Follow' button or follow Corks & Forks on Facebook.