April 2nd-The weekly wine down for Clark County and beyond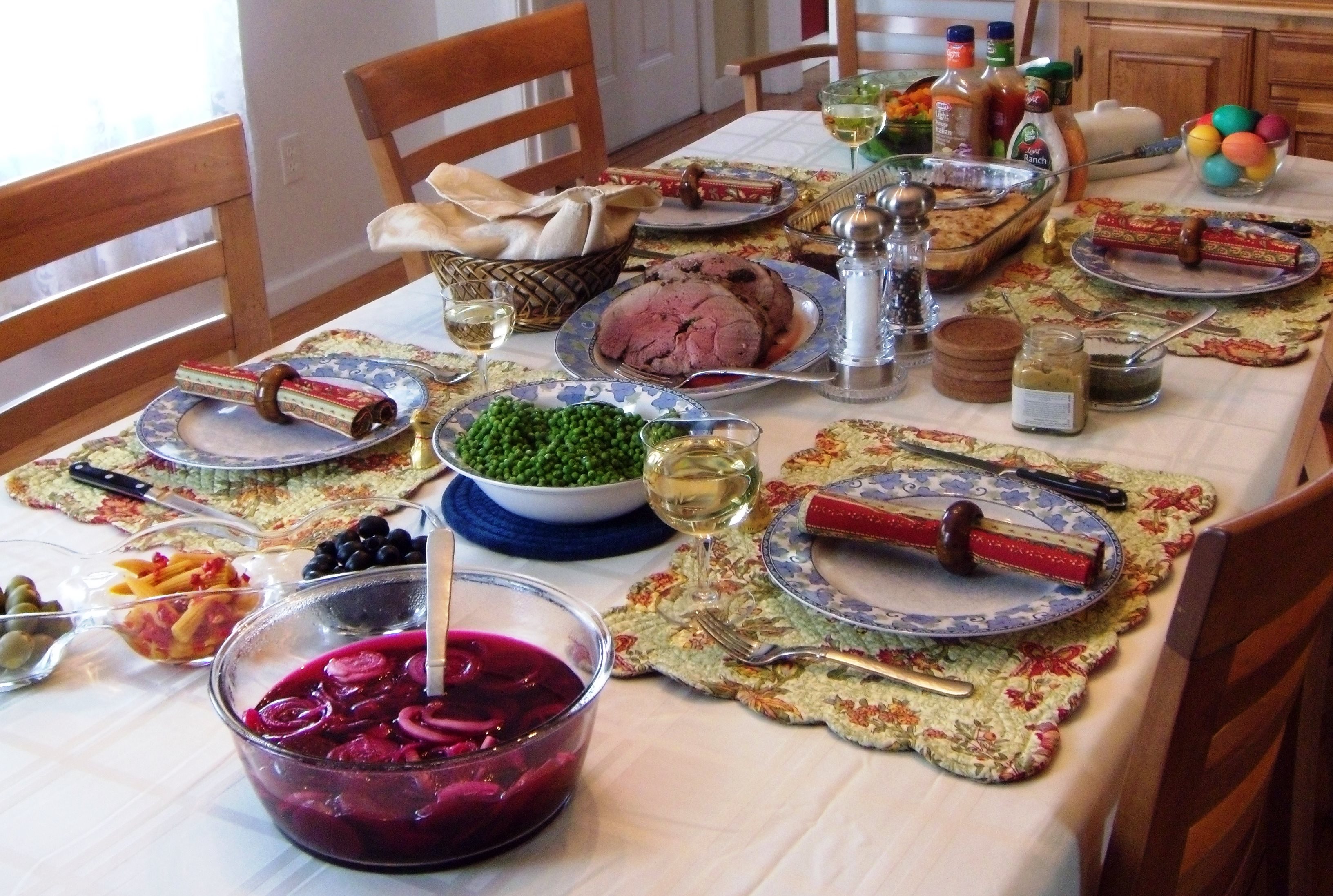 Upcoming events/festival:
Fri, Apr 3 – First Friday in the downtown core of Vancouver, Camas, Battle Ground and Ridgefield. Stores stay open late, local art is featured, live music can be heard and nibbles are available at select locations. Check each city's local link for more information.
Clark College Community Education Student Art gallery reception and viewing – Fri, Apr 3—First Friday at the Columbia Bank building 500 Broadway, 2nd floor from 6:30-9 pm.  Spring showcase of community art students and mature learning (55+). Several mediums represented. Wine and light bites being served..

Portland Spring Beer and Wine Fest

– Fri, Apr 3-Sat, Apr 4 marks the 21st Annual. Adding local distilleries and chocolatiers bumps this up a notch. The fact that it benefits the Alzheimer's Association makes it a gold star event. Head to the Oregon Convention Center for plenty of great beer, wine, live music, local celebrity chefs and food & beverage seminars.

Astoria Crab, Seafood & Wine Festival

 – Fri, Apr 24-Sun, Apr 26 One of the best in Oregon according to industry folks I've talked with, this marks the 33rd annual. Seafood, a plethora of wineries (and some beer), artisans and an upbeat party vibe all weekend long.
Chehalis Valley Wine Tour – Sat, May 2 For $20 per person receive a passport to taste at Agate Creek Cellars, Bateaux Cellars, Birchfield Winery, Heymann Winery, Scatter Creek Winery and Wells Winery.  Light appetizers at each winery and one souvenir glass included.
The Craft Winefest of Vancouver – Fri, Jun 12-Sun, Jun 14 marks the 3rd Annual with 150 wines and 25 hand-selected micro brews located at Esther Short Park. Proceeds go to Vancouver's Downtown Association & Second Chance Companions.
Clark County wineries:
Bethany Vineyard – Due to Walt's extensive estate vineyard planting and his vineyards in the Washington Gorge, he currently bottles the most wine of any vineyard in the County. With Bethany's current wine list of over 20 offerings, you'd be hard-pressed not to find a bottle for every palate. Music in the Vines summer concert series begins July 19 with Lisa Mann, Aug 9 with Dan Reed and Aug 30 with the Patrick Lamb band. Tasting their consistently elegant wines Fri and Sat noon-6 pm, Sun noon-5 pm.
Burnt Bridge Cellars – Learn more about winemaker, David Smith, here.   Fri, Apr 3—Always participating in First Friday from 4-8 pm with a spotlight local artist, live music, food-for-purchase and wine tastings or by the glass. Apr 11—Participating at McMenamin's 14th Annual Celebration of Syrah event at Edgefield. Sat, Apr 25-Sun, Apr 26—Spring Wine Release at the Cellar. Enjoy award-winning wine at Vancouver's only urban winery. David and Mark source their grapes from Eastern Washington and are particular about their wine competitions. 2014 and 2015 brought high praise from the San Francisco Chronicle Wine Competition. Normal tasting room hours Sat, Sun noon-5 pm.
Confluence Vineyards and Winery – Sat, May 9—Come celebrate mom from noon-6 pm with free tastings for her, live music and craft vendors. Open Sat & Sun noon-6 pm tasting the bold and beautiful Rhone and Bordeaux reds Confluence is known for. Watch for a tasting room expansion to be completed late spring/early summer. Keep tabs on their Facebook page because they're known to have last-minute live music by stellar local artists.
East Fork Cellars – Fri, Apr 3—Open for First Friday with a new art exhibit, wine tasting and wine by the glass or bottle from 5-9 pm. Housed in the historic Old Slocum House within Esther Short Park, tasting rooms hours are Sat and Sun noon – 5 pm with occasional live music events.
English Estate Winery – Fri, Apr 3— Filet of sole dinner-for-purchase accompanied by live local music from 6-8:30 pm. Reservations encouraged. Sun, Apr 5—Closed to observe Easter Sunday. Sat, Apr 18—Hosting a Vertical Pinot Noir tasting. As Clark County's oldest winery with Clark County's oldest pinot noir grapes this is sure to be a fantastic night of terroir tasting. $25 includes 9 vintages and appetizers. The only Clark County winery open Monday from 4:30-7 pm with $5 glasses of wine to start your week off right. Open Fri-Mon. Save the dates: May 2—The English Family Barn Anniversary Party celebrates 100 years! July 11 & 12—8th Annual Art & Wine Fair with local artisans.
Gougér Cellars – Gary recently acquired a Labradoodle winery dog named Dolce (Wonder if that means my dogs are now allowed to visit? Hmmmm.) Come say 'hi' to this adorable new addition to the Clark County wine family. Fri, Apr 3-Sat, Apr 4—Gary will be at the Portland Spring Beer & Wine Fest pouring his five medal winners. Sun, Apr 5—Closed to observe Easter Sunday. Fri, Apr 17—Come enjoy another Sharon's Paint & Pour from 6-8 pm. Reservations required.Tasting room open Wed-Sun.
Heisen House Vineyards – Sat, Apr 4—If you haven't had a chance to taste Michele's newer releases (unveiled over Valentine's Weekend), come enjoy a tasting on the gorgeous and historic Heisen grounds from noon-6 pm and pick up a bottle to pair with Easter dinner. Sun, Apr 5—Closed to observe Easter Sunday. Normal hours: Sat noon-6 pm, Sun noon-5 pm.
Koi Pond Cellars – Sat, May 2—Participating in Ridgefield's May Day celebration. Begins during happy hour at 5:45 pm. Sun, May 10—Specials for Mother's Day. Mon, May 25—Will be open to celebrate Memorial Day. Ask about their Blancitini wine cocktail. Mural and artwork by resident artist, Micah Boylan, grace the walls. Happy hour Wed & Thur from 4-7 pm. Open Wed-Sun.
Moulton Falls Winery –  Sun, Apr 5—Closed to observe Easter Sunday. Sat, May 23—The first Wine Train of the season and the winery's Anniversary. Sat, Jun 27—The Guitar Summit with Terry Rob, Mark Hanson and Doug Smith is a must-attend event. Tickets go on sale May 1 at www.tickettomato.com, $12 pre-sale $15 day of event. Sat, Sep 12—Save the date for the Third Annual Clark County Folk Festival held on the Moulton Falls grounds. Come check out their made-on-site Hard Cider and chat with Spike Walker, author of the book Working on the Edge which inspired the Discovery Channel's Deadliest Catch. Each weekend enjoy live music by some of the area's best musicians from 6-9 pm as well as Friday happy hour from 4-9pm ($5 on select glasses of wine) and pasta dinners available for purchase on Saturday nights in addition to their wood-fired pizza options.
Olequa Cellars – Several weeks ago I took advantage of a patio special (and his dog-friendly stone patio) and visited in the sunshine with Brian and his brother between tastings while enjoying his 2011 Olequa Red. Next opening days Sat, April 11 and April 25 from noon-5 pm. His charming tasting room is "generally open the second and fourth Saturday of each month" with private tastings of his beautiful boutique wines welcome.
Pomeroy Cellars – Enjoyed a bottle of Log House red wine last Saturday night with my husband and our pups while visiting with the lovely Destiny Fuller between tastings. Their Hard Apple Cider is tasting terrific, also. I love the wine style of this cider. Open Sat and Sun. Looking ahead Thu, May 7 begins a new series at Pomeroy—First Thursdays—which will run on the first Thur of every month through Sep 3 and replace their discontinued Thursday happy hour.
Rezabek Vineyards and Daybreak Cellars – Read more here. The tasting room's still in the works but Roger & Donna invite private tastings at their Battle Ground-area location on a by-appointment basis. Email them at rezabekvineyards@gmail.com.
Rusty Grape Vineyards –  Recently voted Best of Clark County Winery! They've added paninis and wood-fired truffle chips to their menu. Live music Wed-Sat from 7-9 pm. Come check out the tasting room remodel. Wednesday is 2 wood-fired pizzas for $15. Thursday brings Thirsty Thursday from 4:3-6:30 pm with special prices on wines, beer and food and Sunday they do it again from noon-3 pm. Something's always going on at the Grape. Open Wed-Sun.
Three Brothers Vineyard – Sun, Apr 5—Closed to observe Easter Sunday. Summer Concert Series begins July 12 with Stone in Love and Aug 16 with Lloyd Jones. Their 2009 Sangiovese won gold at the 2012 San Francisco Chronicle Wine Competition but their 2011 Sono La Vite, 2011 Brethren  Cuvée and so many more at this Ridgefield winery are award-worthy or award-winning. Winemaker, Dan Andersen, was featured here.  Look for an expansion of outdoor seating in 2015 and some other surprises. Tasting hours Fri 1-6 pm, Sat noon-6 pm, Sun noon-5 pm.
Village Vineyard –  Re-opening May 2nd after their winter break. Stop by for a tasting and stay for a glass of wine in their lovingly-appointed living room. Folks are invited to bring munchies to snack on while enjoying some adult down time. Normal tasting room hours: Sat noon-6 pm, Sun 11 am-5 pm.
Wine bars/tasting rooms:
Birch Street Uptown Lounge – Began their expansion into the space next to them on Apr 1. Look forward to some wine dinners and other tantalizing events in the future. Sunday and Monday night wine flights from 4-midnight. Come out and enjoy this classic-style wine and cocktail lounge with live torch singers every Fri and Sat night beginning at 8 pm. You might even hear Santana or Diana Ross's keyboardist. It's been known to happen!
Cellar 55 Tasting Room – Fri, Apr 3—It's First Friday, once again. Spanish and Flamenco guitar from 7-9 pm, dinner-for-purchase from 5:30-8:30 pm and local artist, Serena VanVranken's, work will be on display the month of April. Fri, Apr 24—Classic rock with a little jazz and blues performed by Jesse Samsel.from 7-9 pm. Fri, May 1—Rock, folk and bluegrass performed by Fadin' by 9 from 7-9 pm. Pouring their fantastic Eastern Washington and Walla Walla wines by the glass or bottle along with light appetizers for purchase.  Local art and special happy hours are featured throughout the week as well as live music most Fridays from 7-9 pm. Open at noon Wed-Sun.
Emanar Cellars  –  Owners, Richard and Mar, are back from Spain and looking forward to the weekend which starts TONIGHT. Fri, Apr 3—Enjoy the sounds of Sun City Players from 6:30-8:30 pm with the lovely Laura Caldwell on vocals. Sat, Apr 4—Solo guitarist, Michael McCabe, entertains from 6:30-8:30pm Thursday-Saturday from 4-9 pm, enjoy authentic tapas paired with a host of Spanish wines & a handful of beers.
Flutes & Rocks Lounge – Fri, Apr 3—Live music for Downtown Camas First Friday performed by Christ Merrill from 5-8 pm. Enjoy sparklings from California, high-end Champagnes by the glass, wines and beers paired with an artisan cheese plate or charcuterie platter. Stay tuned for: live music, more scheduled wine tastings and a Bourbon tasting! Open Tues-Sat.
Grapes 'n Growlers– Thur, Apr 2—Hosting their first Tap Takeover. Hmmm, I wonder if a winery's in the future for this popular happening? This newly-opened east side establishment features six rotating keg wines as well as 34 rotating beers on tap. Small plates like paninis, charcuterie board and cheese platters available. Check out the details here.
Latte da Coffeehouse & Wine Bar – Thurs, Apr 29 from 5-7 pm is the next wine tasting in this intimate and inviting wine bar.  Try four winesfor $5. Latte Da's wine bar is open 'til 10 pm Thur-Sat featuring a wine-friendly appetizer menu to pair with their unique vino selection. Bonus: The expansive patio's looking more inviting with each day we inch into summer and all wines are available to purchase by the bottle for take away.
Niche-a wine & art bar– This downtown wine bar has 30+ pours available six days a week with a staff who knows their vino. All set in an unpretentious atmosphere displaying local art. With an inventory of over 160 bottles also available to take away, Niche easily doubles as a wine shop. Live entertainment every Saturday night.
Vinotopia – Located inside Cascade Park's Cinetopia, Vinotopia received Wine Spectator's Best of Award of Excellence five years straight. Recently featured here. Aside from the dizzying array of wines by the bottle, guests can enjoy ½ off bottles of wines on Wednesdays and tastes or glasses of wine from a selection of over 100 daily. Pair that with their live music from 6-10 pm every Sat in their dining room and you have a no-fail date night.
Wine shops:
Evergreen Wine Cellar – Owner, Pam Robertson, was featured here. Fri, Apr 3—Tasting four wines and a raspberry hard cider from 5-8 pm. Thurs, Apr 9—Save the date for a special tasting of Rombauer wines. The lineup of this Napa Valley vineyard is heavily awarded and highly praised by Robert Parker and Wine Spectator. Pam has the largest selection of sparklings in Clark County (80 at last count), holds extensive knowledge on food pairings to help more occasions be elevated to special ones and offers special pricing for fundraisers and special events.
Niche-a wine & art bar – With an inventory of over 160 bottles also available to take away, Niche easily doubles as a wine shop. See details in Wine Bars/Tasting Rooms.
La Bottega–With 300+ bottles also available to take away, La Bottega doubles as another exceptional downtown Vancouver wine shop. See details in Wine-focused/unique restaurants to sip vino.
Grocery/Beverage store tastings:
Battle Ground Produce – The owner of Battle Ground Produce, Lorne, knows his wine and enjoys offering complimentary tastings to customers most Fridays from 4-7 pm. Andreas, Rayne and Scott pour with insight, passion and friendly banter. There's usually something for the beer lover, as well, and he recently added a handy growler station across from the meat case.
BevMo! – Fri 4-7 pm & Sat 2-5 pm, 5 tastings, always complimentary unless otherwise indicated.  Presiding over the pouring could be the very pleasant and cheerful, Anna, accompanied by manager, Kristin. Low key, comfortable atmosphere.
Fred Meyer Fisher's Landing – Every Fri & Sat from 2-5 pm long-time Clark County wine steward, Ernie Jones, aims for two tastings with occasional Murray's cheese pairings. Enjoy their dedicated wine-tasting space.
Fred Meyer Orchards – Fri, 2-5 pm & Sat, 1-5 pm wine steward, Shawn Martin, hosts a two to three-wine tasting that he pairs with Murray's cheeses and focuses on lesser-known wines to broaden his customers' wine catalog. Shawn's commitment to local wines is evident in his terrific end cap featuring Bethany Vineyards, Koi Pond Cellars and Three Brothers Vineyard.
Fred Meyer Salmon Creek – Fri & Sat from 3-6 pm wine steward, Kent Gallegos, routinely pairs two wines with Murray's cheeses. Don't know quite what you're looking for? Kent's enthusiastic palate and gregarious personality won't steer you wrong.
New Seasons Market –Fri, Apr 10—Square Mile Cider made from Oregon apples tasting from 4-6 pm. Fri, Apr 17—Hawkins Cellars out of Dundee, OR from 4-6 pm. Sat, Apr 18—Tasting a selection of delicate French whites perfect for Spring dishes from 2-4 pm. Fri, Apr 24— Pouring California reds from 4-6 pm.  Sat, Apr 25—From 2-4 pm enjoy French rosés in time for a season of sunny afternoons ahead. Friday tastings are paired with cheeses.
Total Wine & More – Tasting hours:  Fri, 4-8 pm, Sat noon-6 pm, Sun noon-5 pm. Check out their calendar for upcoming special event tastings and classes which may include a fee.
Whole Foods – Beer & wine specialist, Kamram, hosts beer or wine tastings Sat from 1-4 pm. Also tasting on Friday evenings from 4-8 pm but it's typically beer-focused.
Wine-focused/unique restaurants to sip vino:
Brewed – The crew concentrates on local, quality wine offerings from the Columbia and Willamette Valleys, know what they carry and do it all in a neighborhood spot with cozy seating options and a community vibe. Also available are brews, mimosas, Bloody Mary's and an occasional, seasonally-inspired adult beverage. Locati Cellars, Charles Smith, AniChe Cellars and the ever-sassy Naked Winery round out their selection.
C'est La Vie Crêperie – Keri's Friday night social hour discontinued on March 13th (Darn it!) but Wine-O Wednesday, with $1 off mimosas, spritzers and wines by the glass, continues. Wed, June 3—Owner and Wine and Spirits Diploma-holder from the Wine and Spirits Education Trust, Keri Buhman, is instructing a Clark College continuing ed wine class from 6-8:30 pm at the Columbia Tech Center. Keri gives people an excuse to drink wine with the most important meal of the day – breakfast. Perfectly-flavored mimosas with such inspirations as black forest French toast and French onion soup Friday. Très bon. Open Tue-Sat 9 am-3 pm with patio seating on sunny days.
Charlie's Bodega Tapas & Whiskey Bar –  Monday 50% off all bottles of wine $50 and under and a Tuesday night flight tasting—3 whiskeys or 3-4 wines depending on bartender's pick paired with a tapas (similar to an appetizer) or media-ración (small version of an entrée). The entire menu aims to educate folks on Spanish cuisine and their wine selection is heavily Spanish and Portuguese with a few NW favorites mixed in. Whiskey lovers will enjoy the ever-expanding local, regional and international choices with the promise of more to come. Open Mon-Sat.
Farrar's Bistro – If you haven't been to this great Felida neighborhood restaurant that touts 'comfort food with a flair' as its motto (I.e. shrimp & oyster po boy sandwich, Andouille sausage gumbo), it's time to check it out. Happy hour 3:30-6 pm. Complement some small plates with a velvety cabernet sauvignon or herbaceous sauvignon blanc.
The Grant House –Fabulous live music every Tues and Wed from 6-8 pm with happy hour Tue-Sat from 3-6 pm. Cozy up in this circa 1849 space (enjoy an expansive patio in warmer weather) with an extensive wines-by-the-bottle list and stay for dinner in "Vancouver's oldest dining room" located on Officer's Row.
Hudson's Bar and Grill – A largely Washington, Oregon and California-inspired wine list with a selection of three by-the-bottle wines rotated on a monthly basis. Inside the Heathman Lodge near Westfield Shopping Center, enjoy a glass of Washington Chardonnay with a plate of sautéed mussels or a glass of Barnard Griffin Cabernet Merlot with a meatloaf sandwich fireside under the massive Northwest logs during 'Hudson's Hour' from 4-6 pm.
La Bottega– Wednesday night wine tasting from 5-7 pm. $12 includes four tastings and antipasti. Terrific casual Italian dining with an extensive wine list to complement every flavor profile. Happy hour Mon-Sat features $5 red/white wine option. Tuesday, from 5-9 pm, wines under $50 are 50% off and wines over $50 are discounted $25. Excellent way to enjoy some premium wines with their locally-focused menu. With an inventory of 300+ bottles also available to take away, La Bottega easily doubles as a wine shop.
Lapellah Restaurant & Bar – In the Grand Central shopping center, another area restaurant with a focus on local farmers and educating patrons on wine varietals from as near as Washington, Oregon and California and as international as Argentina, Chile, France, Italy and Spain in their 100+ bottle selection. Sunday Suppers feature a two-course prix fixe meal $20 for one, $30 for two. Several wines by the glass available daily and occasional winemaker dinners scheduled.
Pasta GiGi's – Featuring inspired weekly specials like "rosemary linguine tossed in a honey brown butter sauce with tomatoes, mushrooms. artichoke hearts and topped with our house sundried tomato pesto, chèvre cheese and seared sea scallops." Pair it with a bottle selection from Lindsey's secret stash for a truly exquisite experience. Occasional winemaker dinners scheduled.
The Puffin Café floats along the port in Washougal. Their select wine list focuses on the Columbia Valley except for the 2009 Puffin brand Oregon Pinot Noir—with proceeds of each bottle sale going to the Haystack Rock Awareness Project to support puffins in Cannon Beach. This place is the North Bank's answer to Margaritaville. The crew is terrific, the menu is full of culinary surprises and it is THE place to be on a sunny day or a liquid sunshine day when your heart longs for an island escape.
Roots Restaurant & Bar –  Thur, May 7—The next winemakers dinner features Walla Walla's Woodward Canyon at 6 pm. $85 per person includes a five-course dinner appropriately wine-paired. Reservations required. Halibut is back for spring and the Balboa Chardonnay would be a beautiful pairing. From Cakebread to Domaine Drouhin to L'Ecole, you'd be hard-pressed to choose wrong and from 3-6 pm Mon-Fri and 9-11 pm Fri-Sat, pair your selection with locally-inspired happy hour bites.
Willem's on Main – Creative lunch and dinner menu (love the speatzle), excellent happy hour Tues-Sat from 2-5 pm to enjoy with their carefully-prepared wine list and 50% off bottles under $40 all day Tuesdays are just some of the reasons to love this downtown Vancouver spot.
**If you like what you're reading, follow Corks & Forks by clicking the 'Follow' button or follow Corks & Forks (News/Media Website) on Facebook.