Malbec enjoying resurgence in Argentina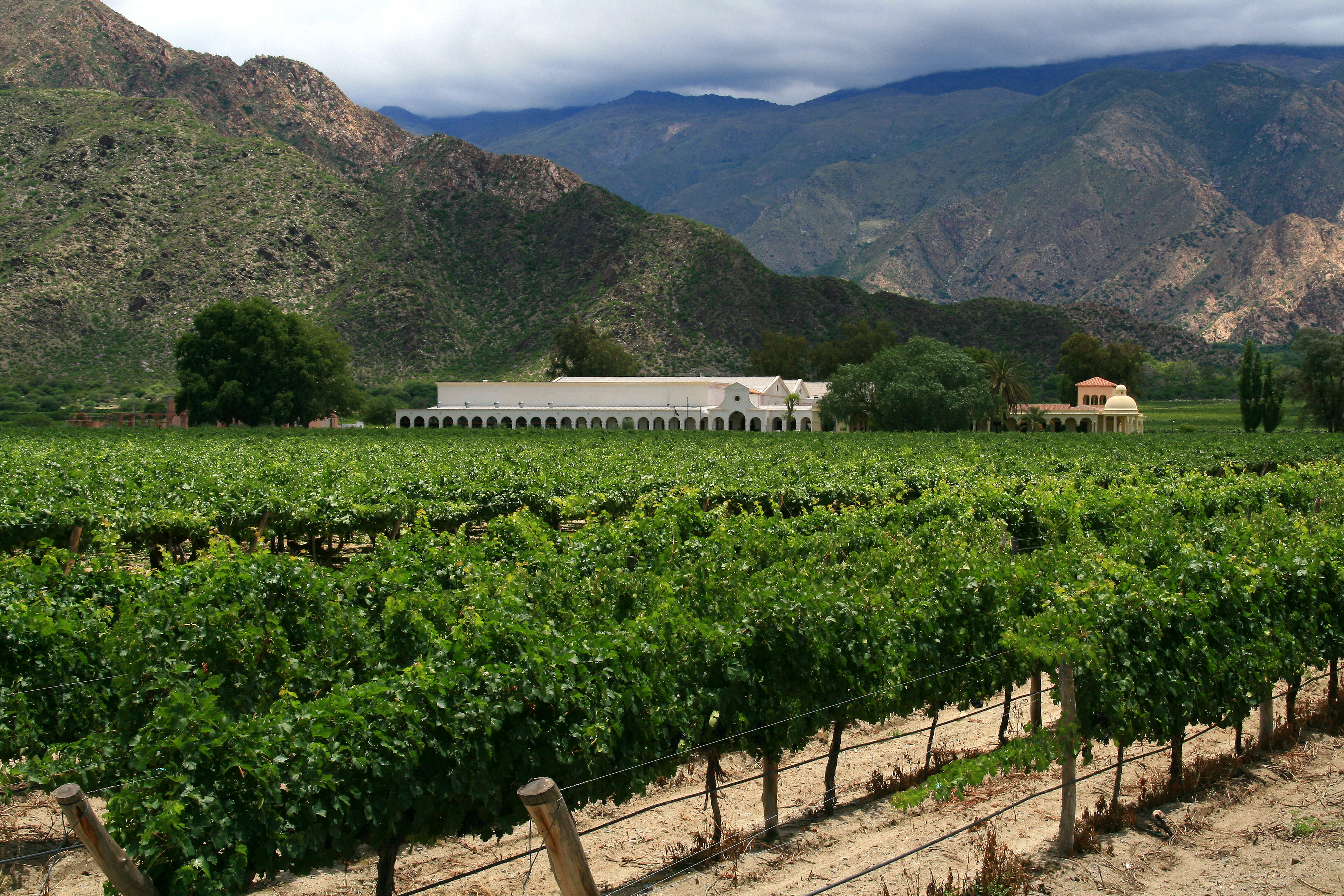 Although malbec did not originate in Argentina, it is most widely found there over and above its beginnings in Bordeaux.
Through its introduction to Argentina, malbec found a rebirth as a 100 percent varietal and is that South American country's claim to fame in the wine world. I personally think it'll be the next hot thing after Spanish wines have had their due time in the sun, so to speak, but that's just my humble opinion.
Argentina truly gave this varietal a second life after one of the grape's inherent flaws (susceptibility to frost) wiped out three quarters of it in the Bordeaux region nearly 60 years ago. Not only is it thriving, it's doing so at some unheard-of altitudes concentrated in the Mendoza region—we're talking vineyards located at nearly 5,000 feet—which seems contrary to this grape's preference of a hot growing climate.
Higher altitudes typically equate to cooler temperatures. To better understand Argentine vintners' logic, one must consider their geographic quandary. Chile to the west, with the Andes Mountains separating these two countries, leaves the maritime influence of the Pacific Ocean out and, with over 600 miles between Argentina's wine region and its Atlantic coastline, the cooling effects of this ocean's breezes won't be felt either.
No marine air to cool the vineyards as they experience 84-90 degree days from November-February (their summer is our winter) means vintners must employ another tactic. Conversely, wineries like Schmidt Family Vineyards in Southern Oregon and Reininger Winery in Walla Walla are enjoying great growing success at more traditional altitudes as a result of their proximities to the Pacific Ocean and Columbia River.
This wine tends to be full-bodied with high tannin levels which means, if you like a bottle today, you're apt to appreciate its wonderful ageing characteristics a few years from now. Typical flavors are black fruit like blackberries and plum, baking spice notes like nutmeg, some mocha or chocolate on the finish and vanilla when oak ageing is introduced.
When considering food pairings for Malbec, keep in mind its higher alcohol content (13-14 percent on average) and beefy qualities. This wine can stand up to heavy sauces, stews and Spanish foods. Because of its baking spice characteristics, it works well with sweet sauces, too, like barbecue and baked ham.
Value without sacrificing quality is to be had by searching out Argentinian malbecs from the Mendoza region as well as other areas like the Northwest region and even Patagonia—a bit cooler but the higher acid levels of these wines are fun to experiment with alongside less traditional foods like fish and shellfish.
As mentioned earlier, estate-grown malbec is being found in increasing numbers locally from Southern Oregon and the Walla Walla Valley. I recently enjoyed a luscious high tannin Schmidt Family 2011 Malbec with pie cherry notes and a full-bodied Reustle Prayer Rock 2013 Malbec aged in American and French oak with violet notes, dark cherry and pepper.
**If you like what you're reading, follow Corks & Forks by clicking the 'Follow' button or follow Corks & Forks on Facebook.