Meet the wine pro: Making wine her second act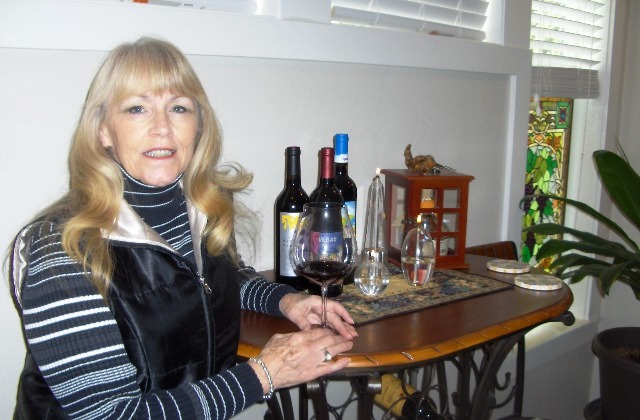 The inquisitive side of local wine consultant Lynda Lathrop makes her immediately likable. For all her knowledge, there's no snobbery and she can find value in a $10 bottle of Trader Joe wine as effortlessly as she can a Napa Valley cabernet but her palate for vino was not developed until later in life.
"I got into the wine biz in '99 and I didn't really know a lot about it. I was new to the area. I'd usually order white wine in a restaurant but order a different white wine every time," Lathrop said.
That initial curiosity spurred her to open and operate Vancouver Gift and Wine Cellar in downtown Vancouver from 2001 until 2009. Acquiring wines for her shop and conducting weekly wine tastings gave her hands-on education in a field she quickly fell in love with. During that time she immersed herself in trade publications and successfully completed an intermediate sommelier certification program.
It's rather surprising, though, that she took the wine consultant route as opposed to vintner.
"I was more interested in horticulture-why grapes grew in certain regions due to climate and soil," Lathrop explained. "Whenever I'd go for a wine tour with a bunch of people everyone would be surrounded by wine but I'd go out to the vineyard and talk about planting, growth, etcetera. Different wine makers do things differently. I found it intriguing—what makes it work for this guy and not for this guy."
She shared that a wine consultant should constantly be up on what's new in the wine industry but sommeliers are usually snatched up by high-end restaurants and typically concentrate on that restaurant's menu. Lathrop spends a great deal of time in Clark County, Willamette Valley and Walla Walla wineries to keep her finger on the pulse of what's happening locally.
In the past she's helped educate wait staff at restaurants on how to pair their wine selection with the menu to offer customers an elevated dining experience and set up private cellars but, with the market demand shifting to wines best consumed now, fewer folks are cellaring wine.
Lathrop specializes in teaching wine classes from how to taste wine to blind tasting red varietals to tasting room etiquette. She also consults with local tour companies like The Vine Travelers, pours at weddings, organizes in-home wine parties, and is a founding member of Grape-ful Women, a community of ladies joined together by a love of wine who occasionally organize local fundraising events for worthy charities.
My question of her favorite wine and food pairing was met quickly with "Cab sauv and steak, really, and salmon is my second" but on the afternoon we spoke she was sitting on a sunny deck in Astoria enjoying a chilled sauvignon blanc.
"It's from the Bordeaux region…2013," she laughed as she realized that she's always unconsciously testing herself.
For wine consultation inquiries, contact Lynda Lathrop at wineprincess829@yahoo.com.
**If you like what you're reading, follow Corks & Forks by clicking the 'Follow' button or follow Corks & Forks on Facebook.