Meet the vintner: From oncology to enology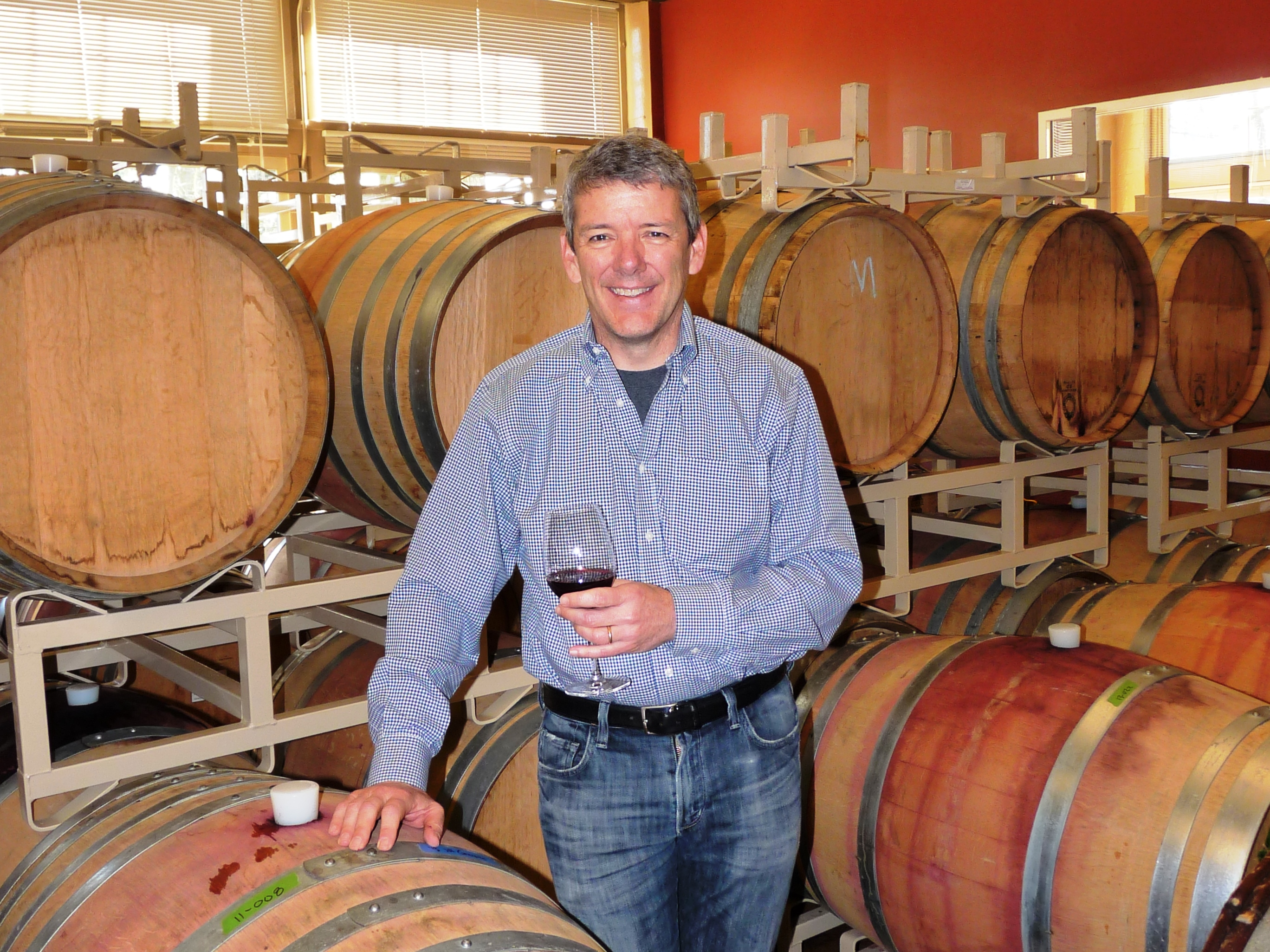 Through a fortuitous set of circumstances David Smith, winemaker at Burnt Bridge Cellars, took a strong interest in wine and turned it into a second career. Already in a winetasting group with good friend and business partner, Mark Mahan, Smith ventured into a winemaking supply store with his wife, Julie, during a Walla Walla family visit.
Smith said "I had an interest in chemistry, biology and wine. (I) decided to make wine in my basement and it snowballed from there. We decided to buy fresh grapes, instead of a kit, from a newer vineyard being managed by Shane McKibben (an icon in Walla Walla, responsible for the original grape plantings of Pepper Bridge Winery and Les Collines)."
For the last 20 years Smith has dedicated himself to oncology research so the chemistry behind winemaking was not a stretch though the subtle nuances of great blending is a whole different realm—one that he did not approach lightly. He began educating himself by reading extensively, enrolled in UC Davis distance courses and eventually earned a graduate certificate in winemaking.
His wine style can be summed up in one word—traditional. From wine-making methods to the Rhône and Bordeaux varietals he enjoys crafting award-winning blends from to his favorite food pairing, lamb with their signature Rhône blend Pont Brûlé. Running a close second is their full-bodied Les Collines Viognier whose flavors of stone fruit complement "decadent lobster" or freshly-caught Dungeness crab.
Smith is a fan of Tablas Creek Vineyard out of Paso Robles, California, for their heavy lean toward Rhône varietals although he loves Washington wines and is most likely to choose a restaurant glass pour he's never had before when he's dining out.
While not the first urban winery in Vancouver (Gary Gougér of Gougér Cellars, now in Ridgefield, holds that distinction), Burnt Bridge is currently the only one, technically defined by the entire process of wine-making—from grape to fermentation to maturation to bottling to sales—occurring in an urban setting. With no fewer than 12 in a concentrated area of SE Portland, that's a coup for Burnt Bridge.
"The last 10 years have seen entrepreneurs open up restaurants, wine bars (and) breweries. (Downtown Vancouver's) really changing and we want to be part of that scene," Smith said. "What's really been great is working with the other small businesses down here. It's a little small community of business owners and everybody's pulling for each other."
Burnt Bridge Cellars is located at 1500 Broadway, Vancouver. For more information, go to www.burntbridgecellars.com.
**If you like what you're reading, follow Corks & Forks by clicking the 'Follow' button on the bottom right-hand corner or follow Corks & Forkson Facebook.