Wine, chocolate tour romantic getaway close to home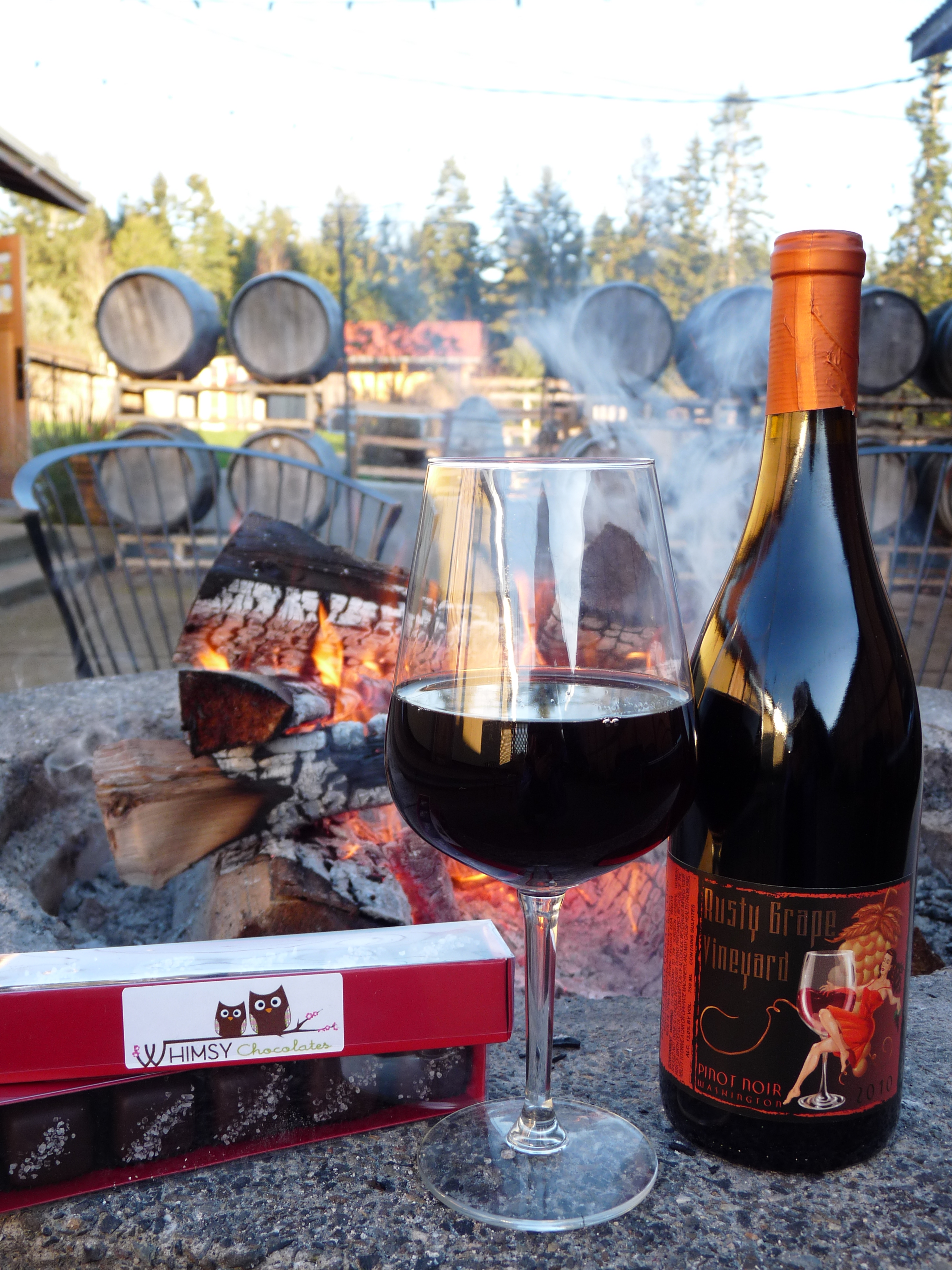 Looking for a place to sweet talk your sweetheart this February? Look no further than Clark County's own Valentine's Weekend Wine & Chocolate Tour.
Fourteen wineries and two tasting rooms will be pairing all things chocolate with luscious and award-winning wines. While some wineries will retain their normal Friday business hours, the wine and chocolate pairings are concentrated largely on Saturday, February 14th from noon-6 p.m. and Sunday, February 15th from noon-5 p.m.
Downtown, folks can look forward to wine with "a chocolate surprise" at Burnt Bridge Cellars and Cellar 55 Tasting Room is teaming up with Bleu Door Bakery to offer four types of brownies paired with wines Thursday through Sunday and live bluegrass on Friday night.
Village Vineyard, one of Clark County's newer wineries located in the bucolic setting near Laurin Middle School, re-opens Valentine's weekend to join the fold with live music by Marianne Flemming Saturday afternoon to accompany wine and chocolate pairings.
In addition to wine and chocolate, English Estate Winery in east Vancouver and Moulton Falls Winery in North County will be offering reservation-only dinners on Saturday night with a glass of wine and live music included. While at English Estate, be sure to visit Clark County's newest winery, Rezabek Vineyards, pouring in the Pump House and keep an eye out for their Battle Ground tasting room to open later this year.
Get on the wine bus for a no-hassle day of wine tasting. This reservation-only event begins at Rusty Grape Vineyards where participants receive a box of Whimsy Chocolates before departing to Koi Pond Cellars, Bethany Vineyard & Winery and ending at Rusty Grape for more wine and chocolate pairing as well as barrel sampling and appetizers in their cellar. Wine lovers are encouraged to stop by these wineries throughout the weekend on their own, as well.
Also going on in Ridgefield, Confluence Vineyards & Winery will be hosting live music and local vendors throughout the weekend and Gougér Cellars Winery will showcase in-house chocolate delicacies sure to be a hit with their sparkling rosé and Mine Mine Mine Chocolate dessert wine. Simple Elegance will be whipping up decadent baked goods, some with cabernet frosting, at Bethany Vineyard & Winery after which folks can head over to neighbor, Three Brothers Vineyard & Winery, for some more thoughtfully-selected wine and chocolate treats.
Brian Tansy of Olequa Cellars in Battle Ground will extend his normal Saturday-only hours to include Sunday at his inviting tasting room for the Clark County Valentine's Weekend Wine & Chocolate Tour. Courtesy of Viki Eierdam.
Brian Tansy of Olequa Cellars in Battle Ground will extend his normal Saturday-only hours to include Sunday at his inviting tasting room and Heisen House Vineyards is featuring chocolates and chocolate-making demonstrations by Liv-Eat alongside their boutique wines.
The 1920's-era décor of Pomeroy Cellars, on the historic grounds of Pomeroy Farms, will be the backdrop of an assortment of "every day" chocolates to demonstrate the ease with which anyone can marry a rosé or a hard apple cider with this popular confection while Emanar Cellars, the first Spanish-style tasting room in Clark County, will add Sunday hours, showcase Whimsy Chocolates and feature live music on Friday and Saturday nights.
Keep in mind that tasting fees apply at each location. For more information, go to www.clarkcountywine.com.
**If you like what you're reading, follow Corks & Forks by clicking the 'Follow' button on the bottom right-hand corner or follow Corks & Forkson Facebook.