Wine travels: The Route des Vins d'Alsace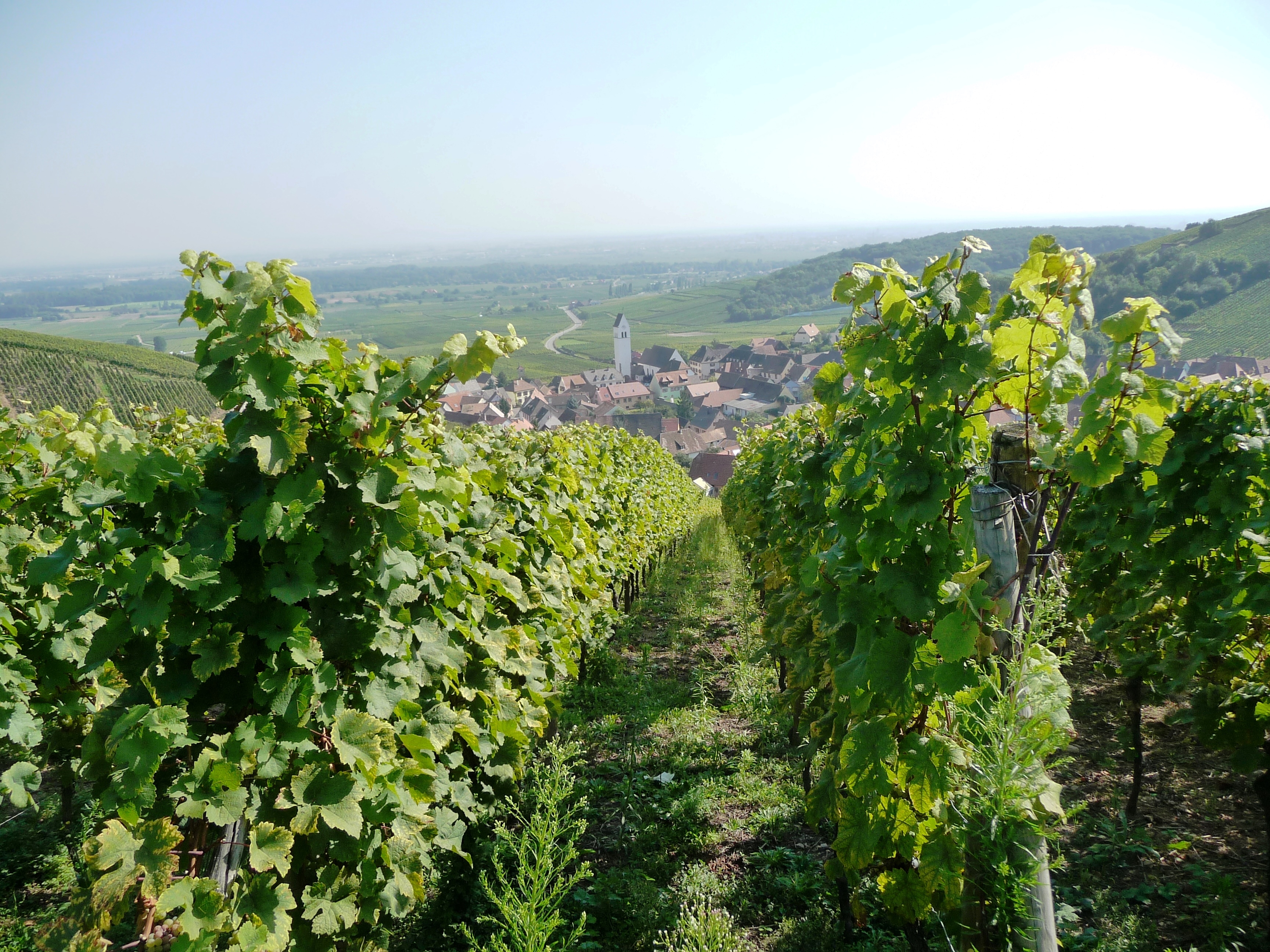 Ahead of drinking wine on my list of favorite things to do is travel. Putting the two together is the very definition of synergy. With so many great wine regions all over the world, it's not easy to choose but, frankly, I think it'd be hard to go wrong. If Europe is on your list, pick a country you've always wanted to explore and zone in on the fantastic opportunities from there.
The Alsatian wine route (route des Vins d'Alsace) located in north-eastern France near the border with Germany is simple to drive and picturesque to bike through. Quaint towns with flower-boxed windows and cobbled streets surrounded by lovingly-maintained vineyards dot the landscape. It is quintessential France—the stuff of daydreams.
At just over 100 miles, this idyllic stretch of countryside can be driven in a day but to truly enjoy the charms (and the wine), plan at least two nights if not three. Tourist throngs disperse and evenings in European cities are pure magic.
Riesling, pinot gris and gewürztraminer are three of the most popular Alsatian wines. If you're not a fan by American standards, you're sure to gain a new appreciation of rich and oily pinot gris or smoky rieslings with some age on them. This is also the source for Crémants d'Alsace—sparkling wines made in the same traditional method as Champagne.
Alsatian cuisine complements its wine. Trout is a popular dish and riesling is used liberally in its preparation so it makes sense to pair the fish with a glass at lunch or dinner. Tarte flambée, a pastry filled with cheese, vegetables and meat, is also widely seen and its flavors marry well with a local pinot noir as does the vegetarian version—tarte à l'oignon. For meat lovers, there's plenty of pork and beef. Think heavy, hearty, country stews perfect with pinot noir or even a slightly spicy pinot gris.
A Grand Marnier crêpe from a street vendor is a fabulous treat to partake of while strolling alley ways and herb stores. Alsace is not near Cognac but it's the same country and counts as a gastronomic must.
Opportunities abound for lodging from the southernmost town of Mulhouse up to Strasbourg. I laid my head centrally in Colmar—a town founded in the 9th century that retains stunning architecture and features such attractions as the Unterlinden museum, Bartholdi museum (creator of the Statue of Liberty) and 'little Venice'—at Domaine Martin Jund which is a working winery in the heart of the historic quarter. Being there in the fall allows travelers to witness their crush in the courtyard.
For more information on the Route des Vins d'Alsace, go to www.alsace-wine-route.com.
**If you like what you're reading, follow Corks & Forks by clicking the 'Follow' button on the bottom right-hand corner or follow Corks & Forks on Facebook.