Wine Review: A Trio of Merlot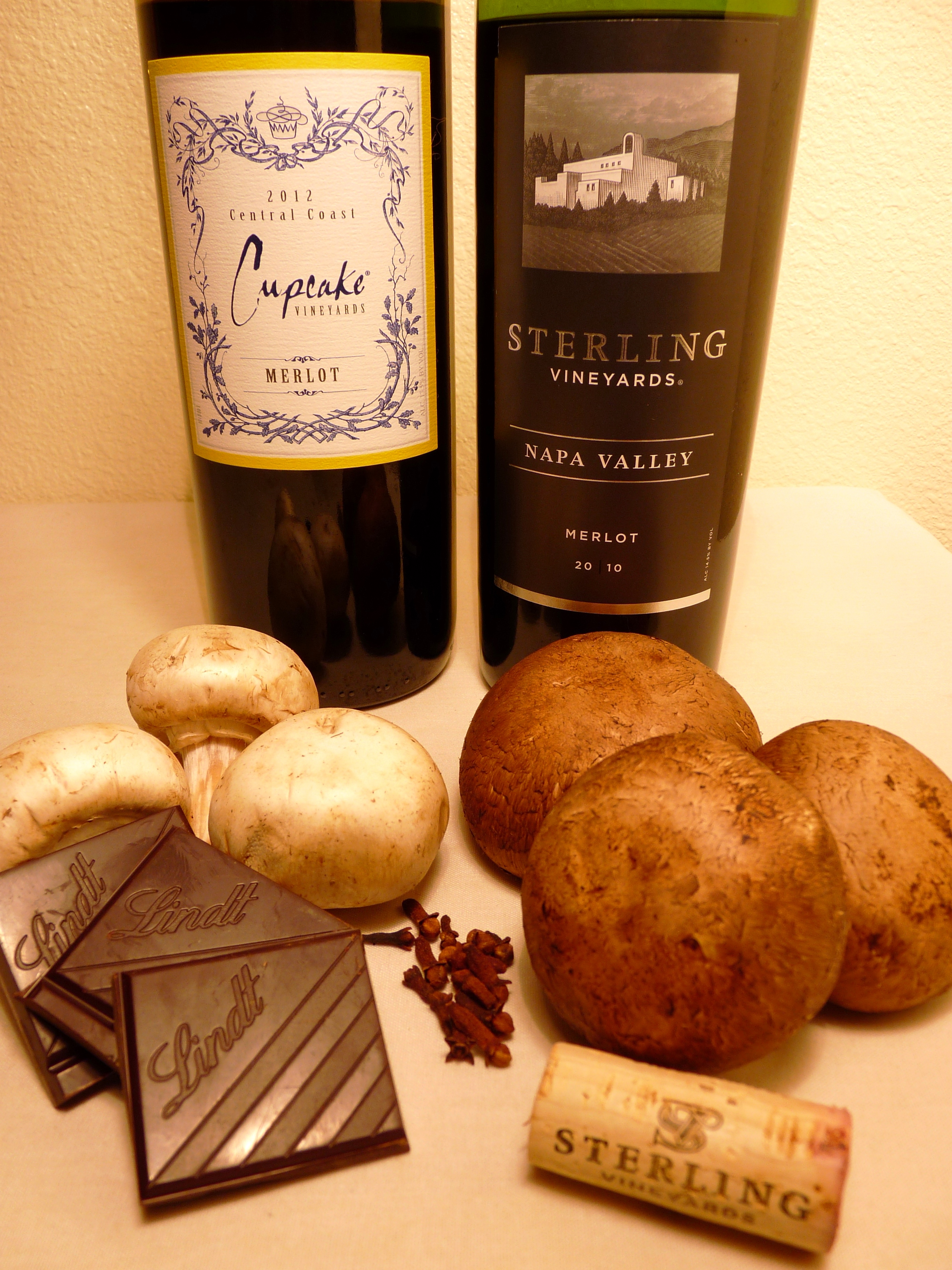 Wines vary across the board from $5.00 on up for the same varietal. The end product is a culmination of many factors such as the best growing region for a particular grape, weather, winemaking style and, for many wines, what form of oak it's seen.
There are traditional oak barrels which are quite expensive to produce and maintain as well as oak staves, chips, essence and powder. It's impractical to think that a $7.00 bottle of Merlot touting oak characteristics actually spent time in barrel and far more realistic to accept that extract or powder was added.
A helpful and fun way to compare wines across price points is to sample a few in a side-by-side tasting at home. Merlot is an easy-sipping wine that pairs nicely with a variety of foods. Knowing that Eastern Washington and Napa Valley provide excellent examples of what this black grape can do is a good starting point.
Cupcake Vineyards 2012 Merlot—The Central Coast of California produces a lot of inexpensive wine. It's basic, non-offensive and fine for what it is. While the tasting notes of this merlot say 'aging in American oak barrels adds more richness and complexity', it doesn't commit to the fact that this wine did or for how long. I detect no notes (vanilla, toast, smoke) to suggest that it saw any time in oak and the price point of under $9 a bottle furthers my skepticism. There are definite raspberry aromas but more in line with a Jolly Rancher or Life Saver than fresh fruit. It presents with a pale purple color, light tannins and medium acidity, light to medium in body and a short finish. I'd serve this wine before dinner with some cheddar and parmesan cheese slices or maybe a bit chilled in the summertime.
Kestrel Vintners 2010 Merlot—This wine shows medium to deep visual intensity of deep purple and pronounced vegetal, leather and tobacco on the nose. My palate was pleased with medium tannins and red (plum) and black (blackberry) fruit. I poured a generous amount in my spaghetti sauce and paired a glass with it, as well. It had a velvety mouth-feel and was just a super buy for the quality at under $20.00.
Sterling Vineyards 2010 Merlot—I was romanced by the nose of this Napa Valley merlot. The full complex notes of earth, chocolate, a hint of vanilla, leather, hay and forest floor swirled invisibly above the glass in a flirty dance. Flavors of vanilla, toast, clove, coconut and strawberry did not disappoint. This would be wonderful with a mushroom risotto, eggplant parmesan or meat ragout. Capitalize on its earthy qualities with mushroom-accented dishes.
**If you like what you're reading, follow Corks & Forks by clicking the 'Follow' button on the bottom right-hand corner or follow Corks & Forks on Facebook.