Meet the wine pro; Blending wine with history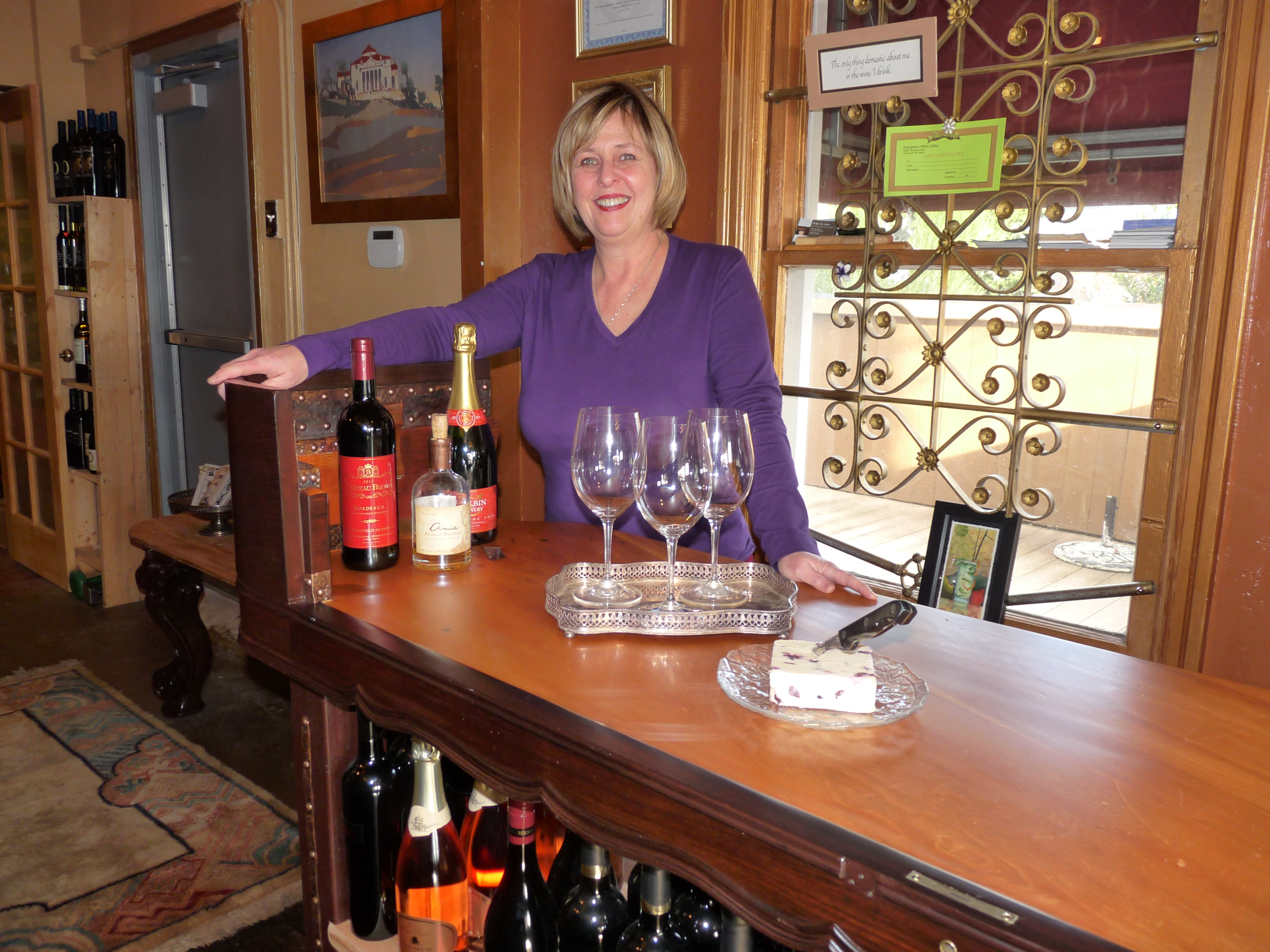 In a storefront that dates back to 1909 shop owner, Pam Robertson, will soon celebrate her 7th year in business. Evergreen Wine Cellar began as a 400 square foot space that has tripled its size and selection with the help of a devoted following.
One bottle at a time Robertson delights in educating each person who walks through her door on the advantages of spending time pairing food with the appropriate bottle.
"It changes your world when you get a perfect pairing," Robertson said.
Making an effort to know each customers' tastes and preferences, Robertson strives to offer personalized service that only comes from a dedicated wine shop where the owner has either personally tasted every bottle in inventory or adheres to strict guidelines of established vineyard practices and/or mid-90 wine scores.
"When I know your palate, I can take you where you want to go," Robertson said. "I can bring in local products. I search out small businesses like my own. A lot of these wines you won't find in larger wine shops because these wineries aren't big enough for box stores."
Coming in as a close second to her love of food and wine pairing is her passion for bubbles which translates to 80 different sparklings all lined up like vibrant soldiers in her front room.
Robertson said "Bubbles are made out of grapes just like red wine or white wine. When they're good, they can put the biggest smile on your face when they're paired with the right food. I believe in having a selection."
She's not at all shy to enthusiastically share that her favorite vineyard is Watermill Winery located in Milton-Freewater, Oregon saying that "their cab franc is to die for" although the recent memory of Two Vintners' Carménère with Thanksgiving dinner put a satisfied smile on her face, as well.
Providing service from a bygone era in a building over a century old aren't Robertson's only nods to history. Honoring the fact that Evergreen Wine Cellar is the original location of Emil Fries Piano Hospital (circa 1949), repurposed piano fronts are featured in what tasting regulars refer to as the 'red room' and a close artist friend of hers, Dana Dokken, recently up-cycled an American Grand piano into her sales counter and fashioned an accent table out of baroque-style piano legs.
Robertson shared her thoughts on the growing Clark County wine scene.
"I think it's very exciting. We truly live in a wine area. My customers are very educated…They know that I know what they like," Robertson said.
Evergreen Wine Cellar, 2608 E. Evergreen Blvd, Vancouver; (360) 993-8880; www.evergreenwinecellar.com. 
**If you like what you're reading, follow Corks & Forks by clicking the 'Follow' button on the bottom right-hand corner or follow Corks & Forks (News/Media Website) on Facebook.