Gallagher is supreme hostess at C'est la vie's Friday Night Social Hour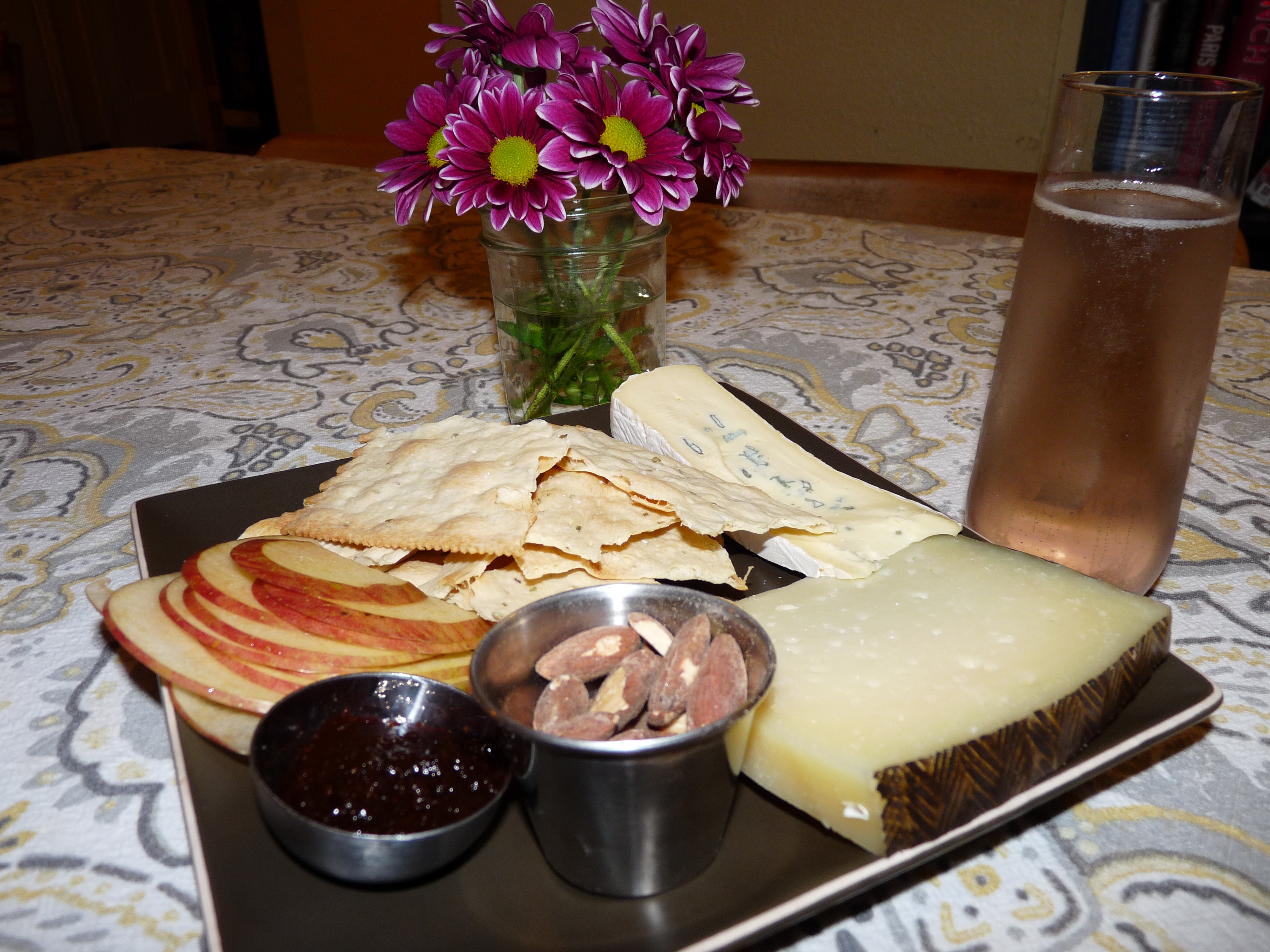 When I found out that Keri Gallagher, owner of C'est La Vie Crêperie in Battle Ground, was planning to expand her hours to include a Friday Night Social Hour I knew I had to see what was up her sleeves.
Gallagher is not JUST a culinary phenom but holds the coveted Diploma in Wine & Spirits from the Wine and Spirits Education Trust (WSET) and worked as a sommelier in the Maldives. Particularly impressive about the internationally-recognized WSET program is that each prospective graduate must memorize the 800+ page Oxford Companion to Wine along with several Bordeaux and Burgundy-focused books of approximately the same daunting size.
Although C'est La Vie's wine list is limited (it's mainly a breakfast and lunch establishment), when Gallagher mixes you up a Fleur (mimosa with hibiscus syrup and a hibiscus flower that she describes as "boozy fruit leather 'cuz it's been sitting in the bubbles") or recommends a Lillet rosé wine spritzer, she has the creds to back it up with.
Her first Social Hour was well-attended by an all-adult crowd looking to steal some quiet time in her cozy establishment. When I showed up alone, Gallagher assured me I wouldn't be for long and she was right. I had the happy fortune of talking wine with Trish Nolan, former co-owner of Cellar 55 Tasting Room in downtown Vancouver who's been a fan of Gallagher's since she shared space at Niche-a wine & art bar—also located in downtown Vancouver. Clark County has a growing wine community happy to share their love and knowledge of wine.
Immediately following Gallagher's explanation that cambazola on her cheese plate is a triple-cream brie-style, I ordered a Provence (lavender-flavored mimosa) to accompany it. This little treasure is just delicate and the slight sweetness of the lavender married wonderfully with a thin apple slice, fig jam and some cambazola.
Her Cubano sandwich layered with smoked pork and black forest ham was also popular last night, as evidenced by the smile on Ms. Nolan's face, and would pair wonderfully with the unique C'est la vie pinot noir/syrah blend that Gallagher ironically stumbled upon (no relation). A couple whites and reds as well as a beer option and hard cider straight from the Normandy region of France ensure that all drinking preferences are covered.
From the inviting atmosphere to a special Friday Night Social Hour menu to a nice selection of adult beverages, Gallagher stocks all the ingredients for a sure-fire work week wind down.
**If you like what you're reading, follow Corks & Forks by clicking the 'Follow' button on the bottom right-hand corner or follow Corks & Forks (News/Media Website) on Facebook.