New Year's resolution: Love on local businesses in 2015
In the fall of 2012 my husband and I spent two weeks on our own fall foliage tour exploring Connecticut, Rhode Island, Maine, New Hampshire and Vermont. All the while we stopped at local breakfast joints, pubs, wine bars and the like sitting at the counter or bar every time. The information we gleaned from locals at that vantage point was not information we probably would've picked up from another perch and the sense of community we felt was even more valuable.
Last night I met a terrific couple from my bar stool at Birch Street Uptown Lounge in Camas and a man who'd served our country in the Marine Corps at The Grocery Cocktail & Social in downtown Vancouver. All of them had ventured to the little ole North Bank from Portland, btw.
We talked wine (Cameron has spent a good bit of time pouring at Domaine Pouillon in addition to his day job) and spirits (when Mike's not traveling the world he graces Eastside Distilling with a perspective you can only garner from living among the nomads in Mongolia). I listened to their take on the urban wine scene in Portland and the way you can taste just about everything from coffee to chocolates to salts in the S.E. Industrial District.
It was refreshing to me, as well, to learn that Vancouver is a place Portlanders want to venture to but, with so much vying for their attention in the City of Roses, it just takes a lot of intention to cross the bridge although they're nearly as excited for us to have these terrific neighborhood hang outs popping up in our communities as we are. Charlie and Carmen were eager to hear about Clark County wineries-what are we growing here, what are we blending here, what's on the horizon for 2015-and celebrate the Portland chef transplants that The Couve has acquired in recent years (Brad Root of Roots, Willem Paul Klitsie of Willem's on Main and Salty Reed of The Grocery Cocktail & Social). Mike even verbalized that he makes a point to frequent Brewed and The Grocery Cocktail & Social so their doors will continue to be open. That's it right there!
All our dollars are hard-earned. I'll be the first to raise a glass to that. A great resolution for 2015 would be to identify a couple local establishments (coffee shops, wine bars, wineries, restaurants) that you're thrilled have taken a chance in your neck of the woods and show them some love by claiming them as your spot. Chains will be around forever. Independent business owners-the folks who create these fabulous spots where community is embraced-are the backbone to be celebrated.
**If you like what you're reading, follow Corks & Forks by clicking the 'Follow' button on the bottom right-hand corner or follow Corks & Forks (News/Media Website) on Facebook.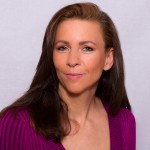 I am a Clark County native. I am Level 2 WSET (wine and spirit education trust)-certified and enjoy pairing wine with my passion for travel and fondness of food. My most prized possessions are the memories of places I've been with my husband, the chance encounters we've been blessed to have along the way and my carry-on bag. I can often be seen around town and in tasting rooms with our two beautiful, double-Merle Australian shepherds, Challenge and Baby Girl.