Trending now: Champagne and sparklings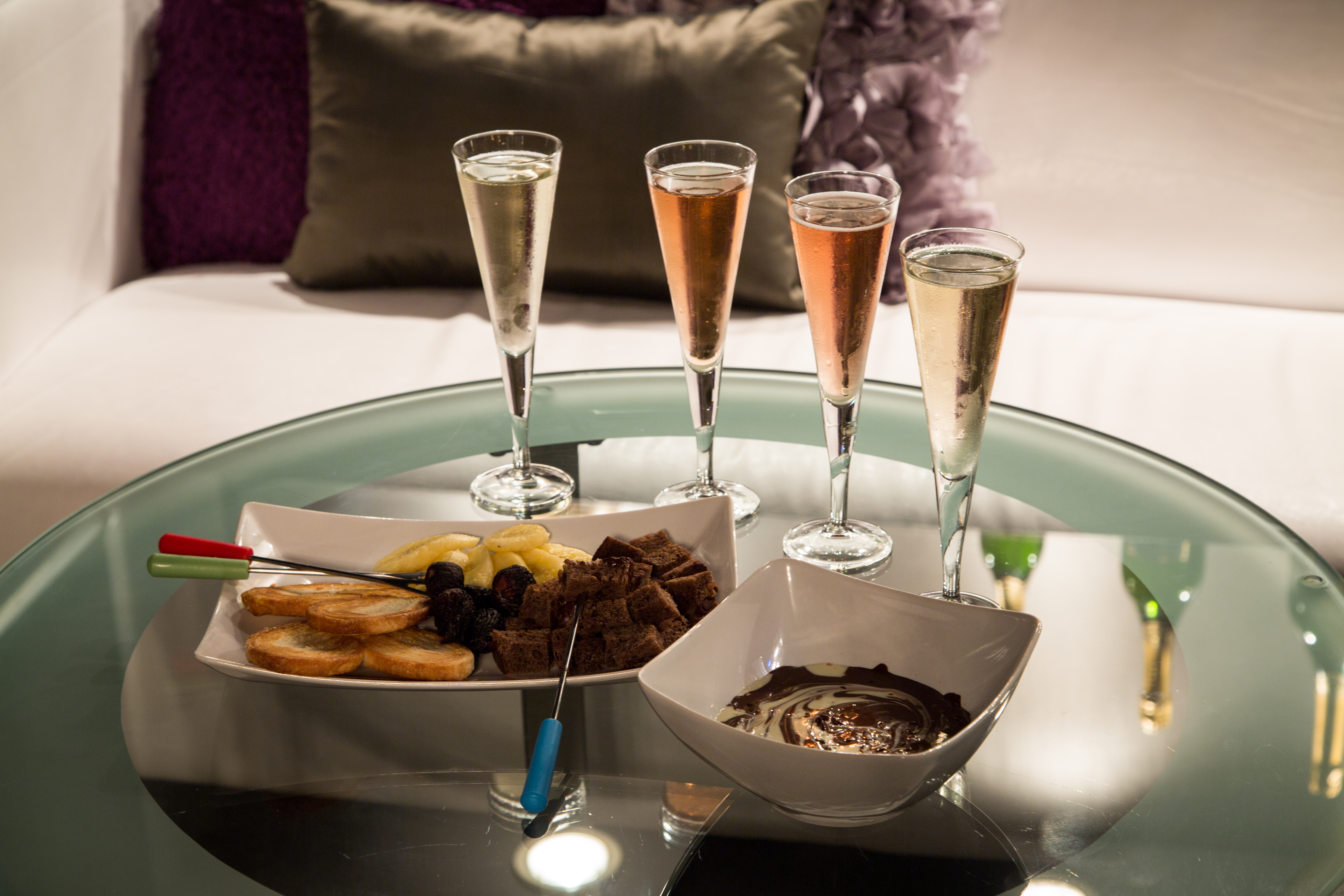 Soon resolutions will be shared over clinking glasses as adults worldwide celebrate the countdown to 2015. Inside those glasses will be all manner of sparkling wines from $6 a bottle to $350 and up. If you're someone who insists Champagne-style wines are too harsh on your body or your pocketbook, read on for tips from an expert.
Krista Smark, co-owner of Krystal's Champagne Lounge in Camas, Washington, loves to share her passion for Champagne and sparkling wines.
"It's the CO2 gas injected into bottles (that give people a headache)," Smark said so she encourages consumers to purchase sparkling wines with the indication 'traditional method' on the label. This means that the yeasty deposit which gives sparkling wines their creamy, bready quality is manipulated to the neck of the bottle over time, the concentrated yeast deposit is frozen, the naturally-occurring CO2 pressure forces the plug out and the bottle is then topped up and resealed.
Understandably, this process is time-consuming whether performed manually or mechanically so don't expect $6 bubbly to be a good representation of what sparkling is capable of.
Smark recommends Mumm Prestige out of Napa Valley as a great entry-level sparkling wine with "great components" that's "not too sweet." She shared that it's widely available at Safeway and Fred Meyer for $25 and is the little sister to the French Champagne house, G.H. Mumm.
For an actual Champagne (made in the Champagne region in northern France) at around $50, Veuve Clicquot is easy to find and offers a "very traditional, very consistent from bottle to bottle" Champagne experience.
High-end Champagnes come down to personal choice and Smark's is Dom Pérignon for its "smooth from one end to the other" mouth feel. Available now at Costco and Total Wine for around $130, this is vintage Champagne which is seen far less than non-vintage due to weather inconsistencies. Top Champagne houses strive for vintage only and, as such, are rarely able to produce consecutive years.
Sparkling wine tips:
Temperature – 43°-48° degrees. Plunge any unpoured sparkling into an ice bucket with a mixture of ice and cold water to keep it chilled.
Do not cool down sparklings in a freezer. Once it's taken out of the freezer and opened, there is greater potential for the glass to crack or explode due to the build-up of pressure.
Opening the bottle – Smark recommends loosening the cage and placing a towel over it as the cork is gently eased out. The goal is not 'flying cork' but quiet 'pop.'
Glassware – A flute is traditional but make sure the opening isn't too tapered to enjoy the wine's aroma.
Smark's best advise – "If you're going to (pour) several bottles, open the high-end one first. A lot of times people open that last but your taste buds are then dead."
**If you like what you're reading, follow Corks & Forks by clicking the 'Follow' button on the bottom right-hand corner or follow Corks & Forks (News/Media Website) on Facebook.